Downtown DC Office Building Features Custom Metal Components To Juxtapose Surrounding Brick Facades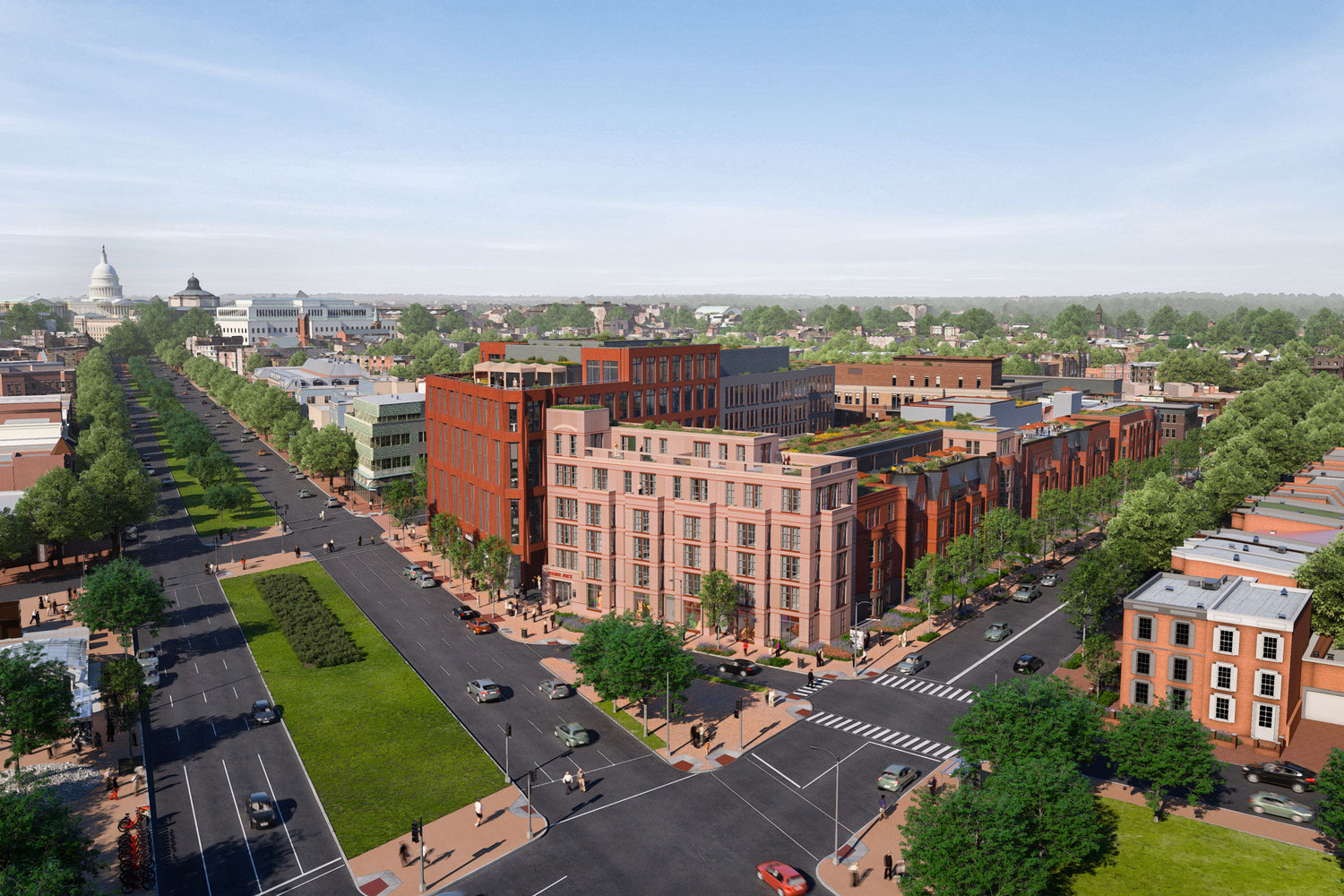 | | |
| --- | --- |
| Project Name: | 700 Pennsylvania Ave |
| Location: | Washington, DC |
| Architect: | Esocoff Associates--now Gensler |
| General Contractor: | Clark Construction |
| Installer: | Conrad Systems |
| CEI Materials System: | R4000 |
| Products: | MCM |
| LEED: | LEED Gold |
| Photography: | Renderings via Stanton Development, Photography CEI Materials |
| CEI Materials PM: | Garrett Harris |
In another recently completed development with Clark Construction, 700 Pennsylvania Ave in Washington, D.C. is a must see on Capitol Hill. The mixed-use residential property by Stanton Development and Eastblanc sits across from the Eastern Market Metro station in the historic downtown district. The over 400,000 square foot development features two six-story high-end residential structures and a seven-story office building.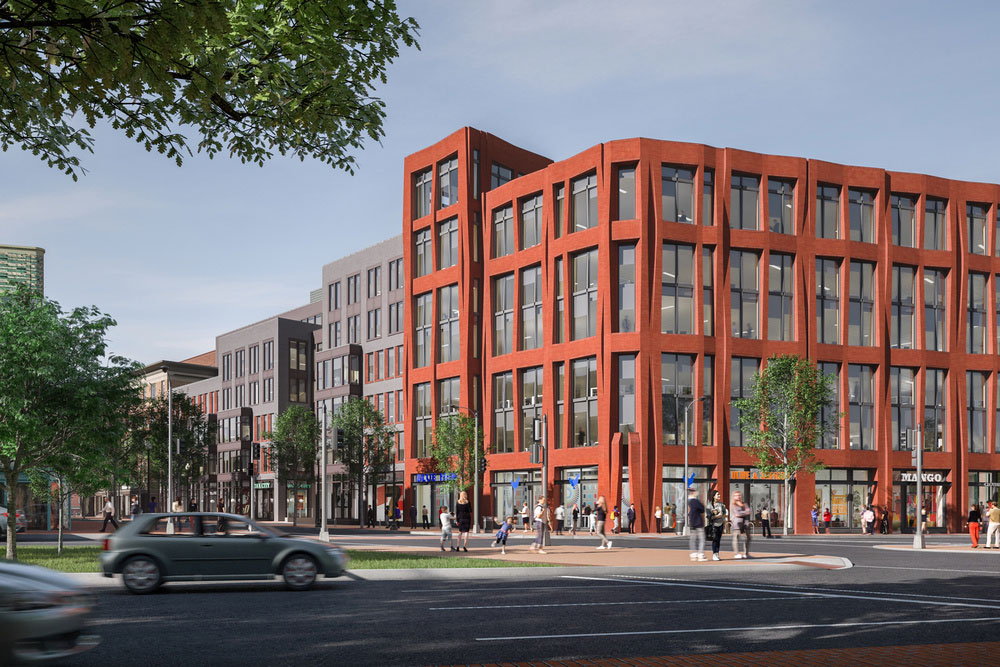 The general contractors at Clark describe, "The seven-story office building will be clad in curtain wall and ornate precast, while the residential buildings will feature a brick façade. Each residential building will be six stories and offer a combined total of 142 apartment units."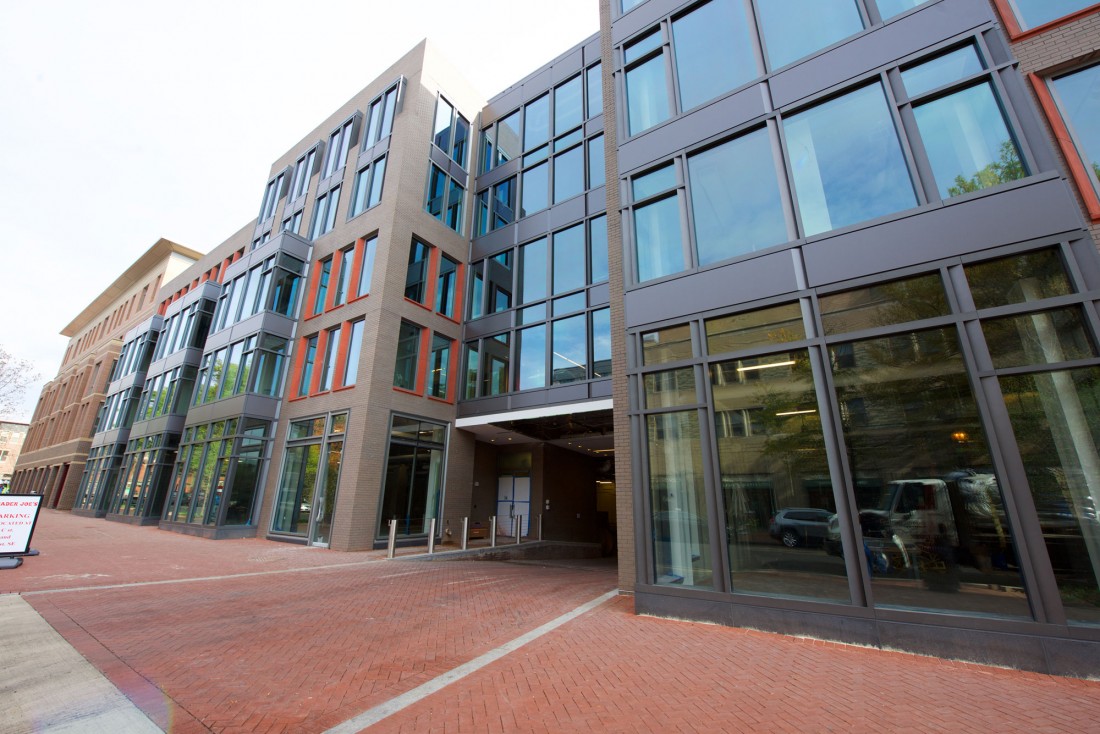 Designed by Esocoff & Associates (before the firm joined Gensler), the property at Eastern Market provides premier office space. CEI Materials fabricated the exterior fire-rated metal composite panels, in custom Antique Bronze and Plumb. The custom MCM was chosen by the architect to achieve the desired look and creates a beautiful contrast to the surrounding brick facades.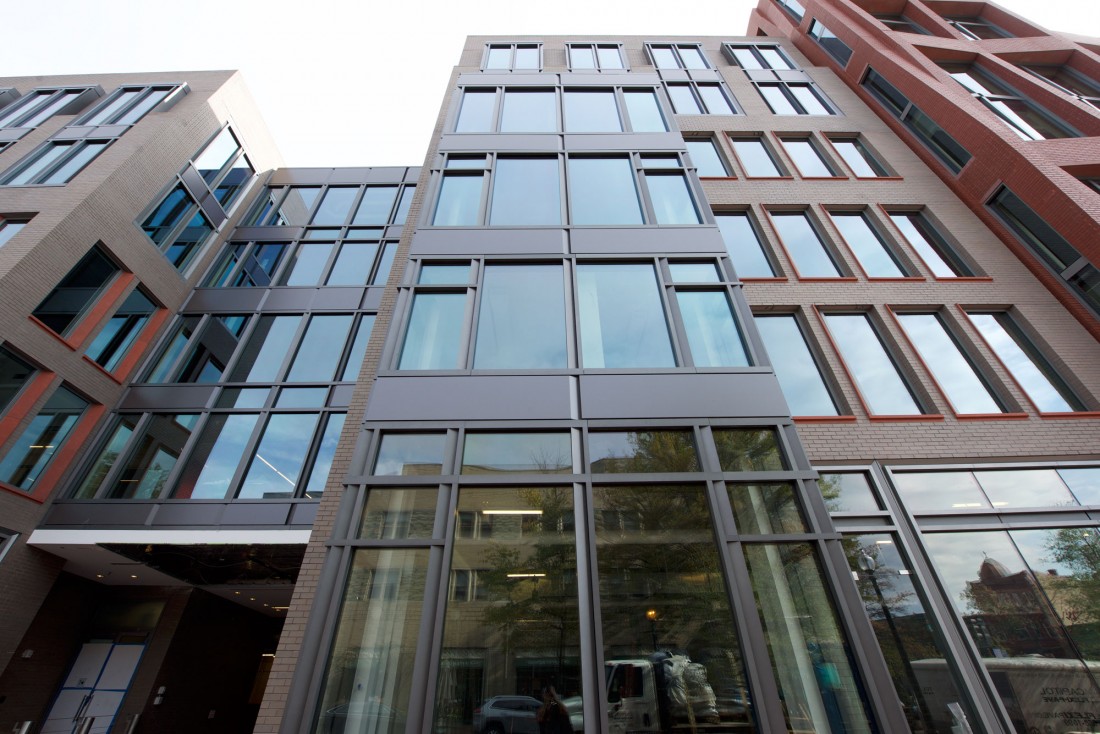 The metal components were fabricated utilizing CEI's customized R4000 Drained Rear-Ventilated Rainscreen System and were installed by Conrad Systems. CEI Materials Project Manager Garrett Harris describes, "A challenge with this project, that we often see, was the cornice profiles. The cornice profiles require getting both the inside and outside corner panels to meet perfectly, creating clean lines around the entire building."
The 150,000 square foot office building provides modern commercial amenities including rooftop conference centers, fitness facilities, underground parking, and building automation. DC construction is a competitive market, pushing architects to design buildings that appeal to prospective tenants by providing both an aesthetically pleasing exterior and contemporary interior design.
DC is one of the most sustainable locations in the United States, 700 Penn was designed to meet LEED Gold standards with many sustainable attributes, one of which is the impressive 47,000 square-foot green roofing system.