DC Rental Property Features Stunning Exterior With Metal, Glass, And Protruding Balconies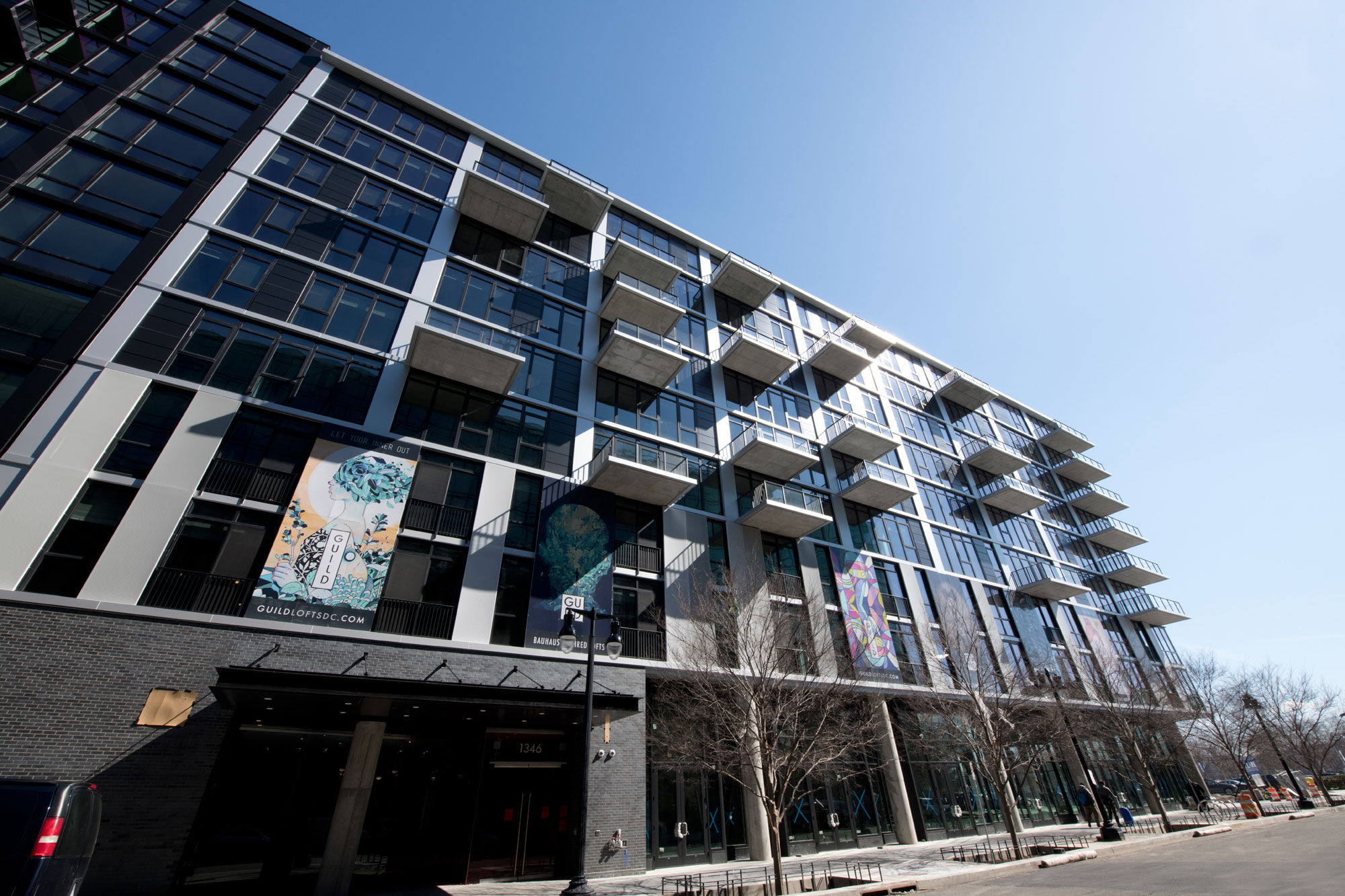 | | |
| --- | --- |
| Project Name: | The Guild at The Yards |
| Location: | Washington, DC |
| Executive Architect: | WDG Architecture |
| Design Architect: | Johnson Fain |
| General Contractor: | Clark Construction |
| CEI Materials: | W5000 |
| Products: | metal composite material (MCM), single skin, perforated panels |
| LEED Certification: | LEED Gold |
| Photography: | CEI Materials |
The mixed-use development, The Yards, in Washington's Capitol Riverfront, sits on 42-acres of historic property. The construction consists of the preservation and adaptive reuse of historic buildings redefined into residential, office and retail spaces.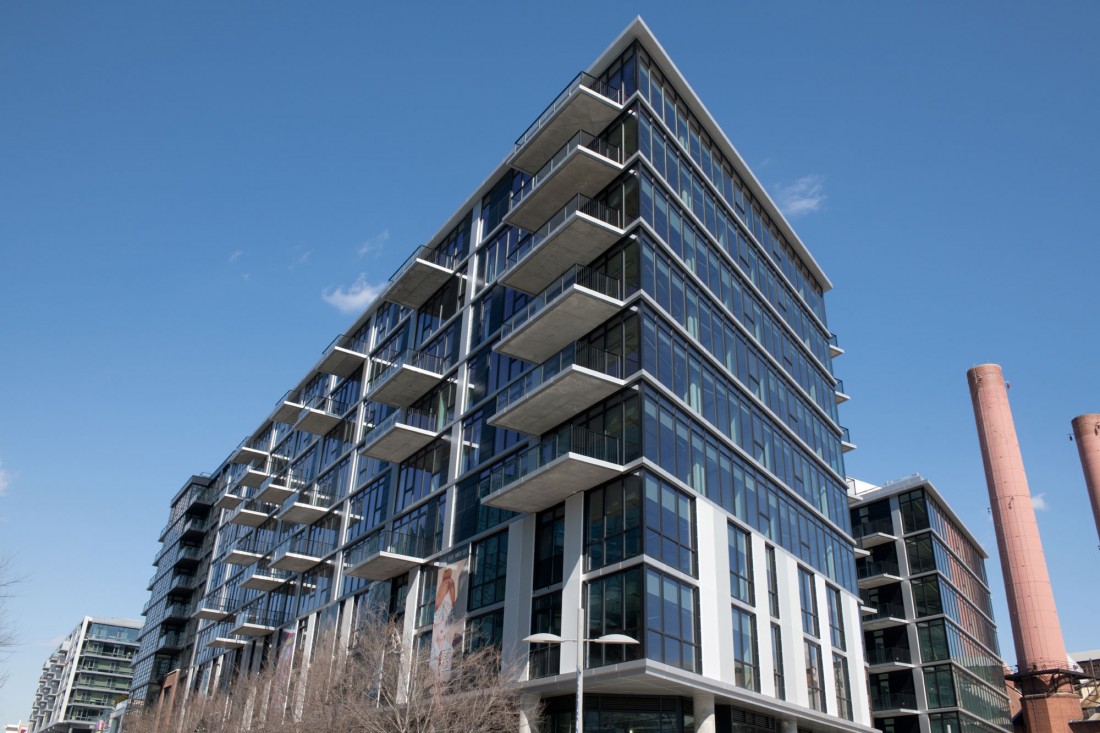 The development boasts a cultural epicenter with a live-music venue, restaurants, public park and high-end retail. Parcel O-2, the Guild, consists of two residential towers with 6,000 square-feet of ground-level retail space. The two ten-story towers make up a total of 190 rental units, with a central courtyard which serves as a "hidden urban oasis" as the architects as WDG Architecture describe. Additionally, the stunning property features a green roof and 360-degree panoramic views of the city.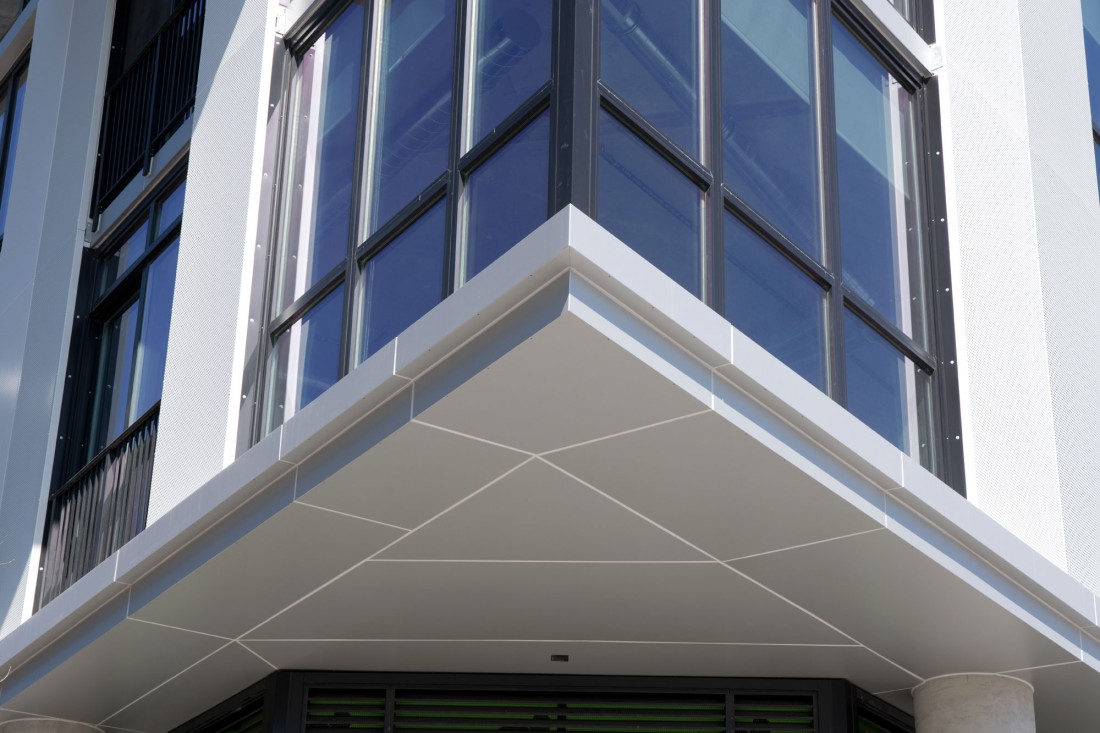 The architects further describe, "Though simultaneously constructed, the architectural vernacular of Parcels O-1 and O-2 work together to create an illusion of incremental growth. Parcel O-1 overtly uses the massing and materiality of historic industrial buildings and appears to have been constructed first. Unambiguously modern, Parcel O-2 is intentionally massed to gracefully accommodate O-1. Clad in materials that reflect an industrial heritage, it features two types of metal panels, steel balcony rails and top floor skylights."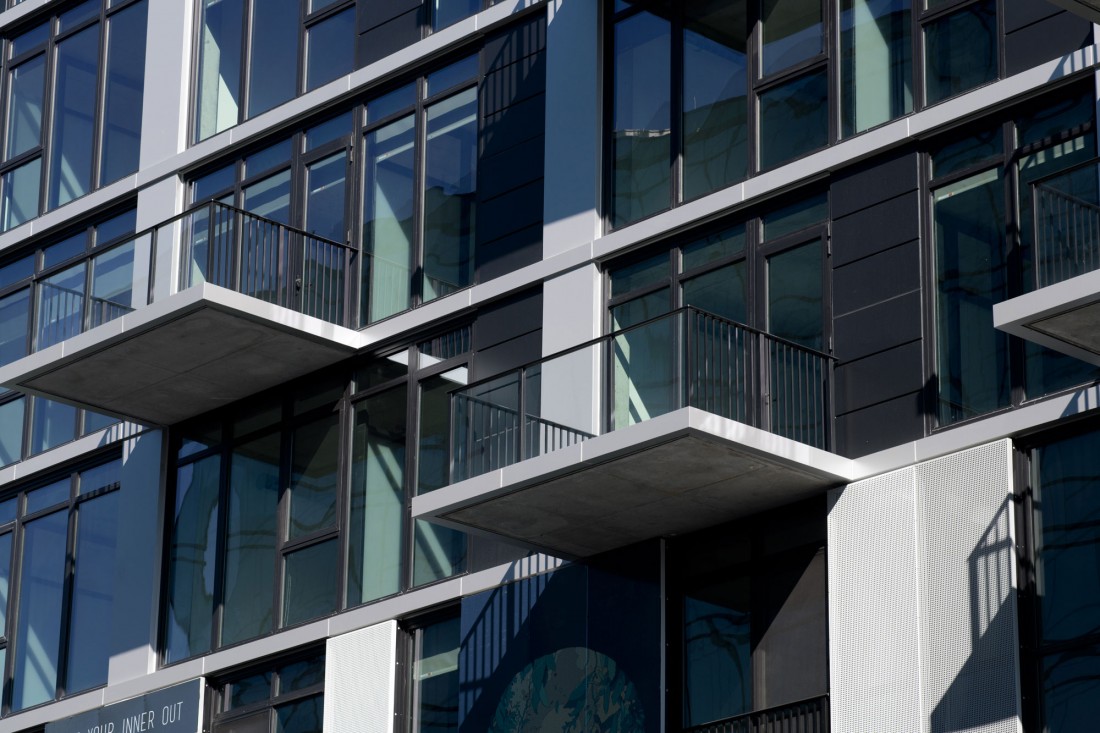 Working closely with the general contractors at Clark Construction, CEI Materials fabricated the building's exterior components. Interestingly, the building features a multitude of metal materials including metal composite, single-skin metal panels and perforated panels. The various metal components serve as a beautiful juxtaposition to the building's mostly glass façade. The protruding balconies provide unobstructed views of the city for tenants and offer a unique and captivating exterior design.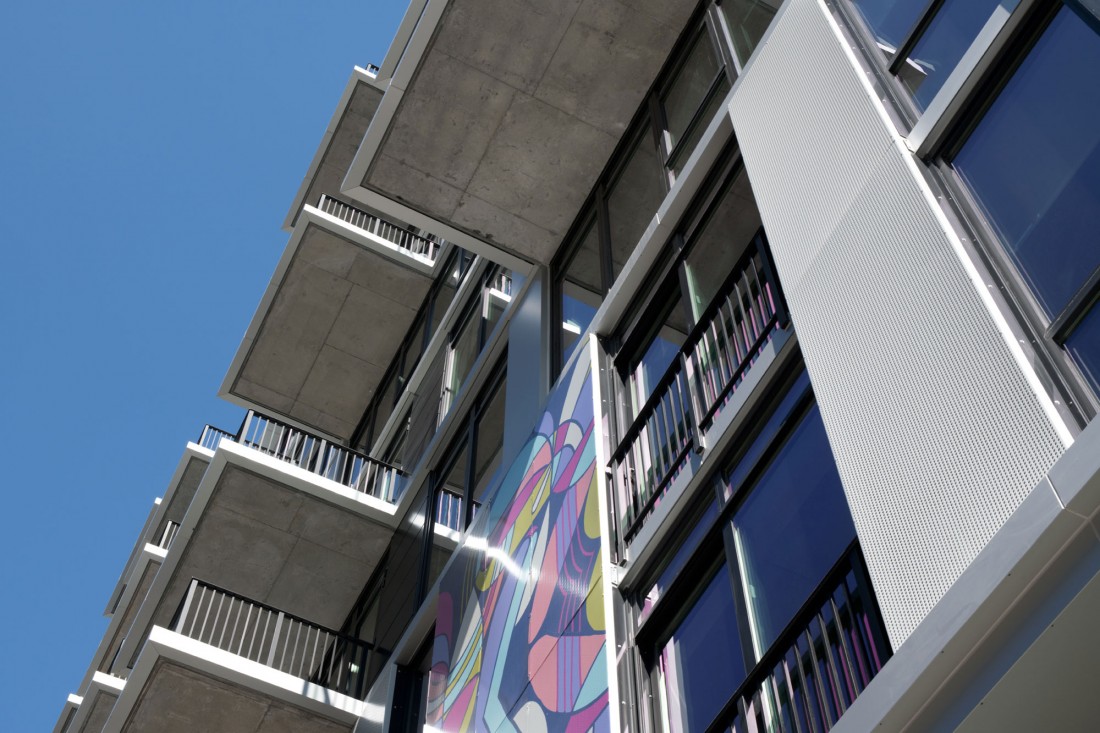 According to the complex, "Guild cultivates inspiration, relaxation, and collaboration in every square foot. Each day brings something new to do and experience. Soak in the art and murals that surround you. Challenge your neighbors to an old school arcade game in the lounge. Play fetch with your favorite companion in the second-floor dog park. Or head up to the rooftop with your sketch book and a glass of red. With so many amenities that make life more enjoyable, you'll love spending your time here."