Crowe Hall Marks First New Academic Construction In Decades With Custom Metal Components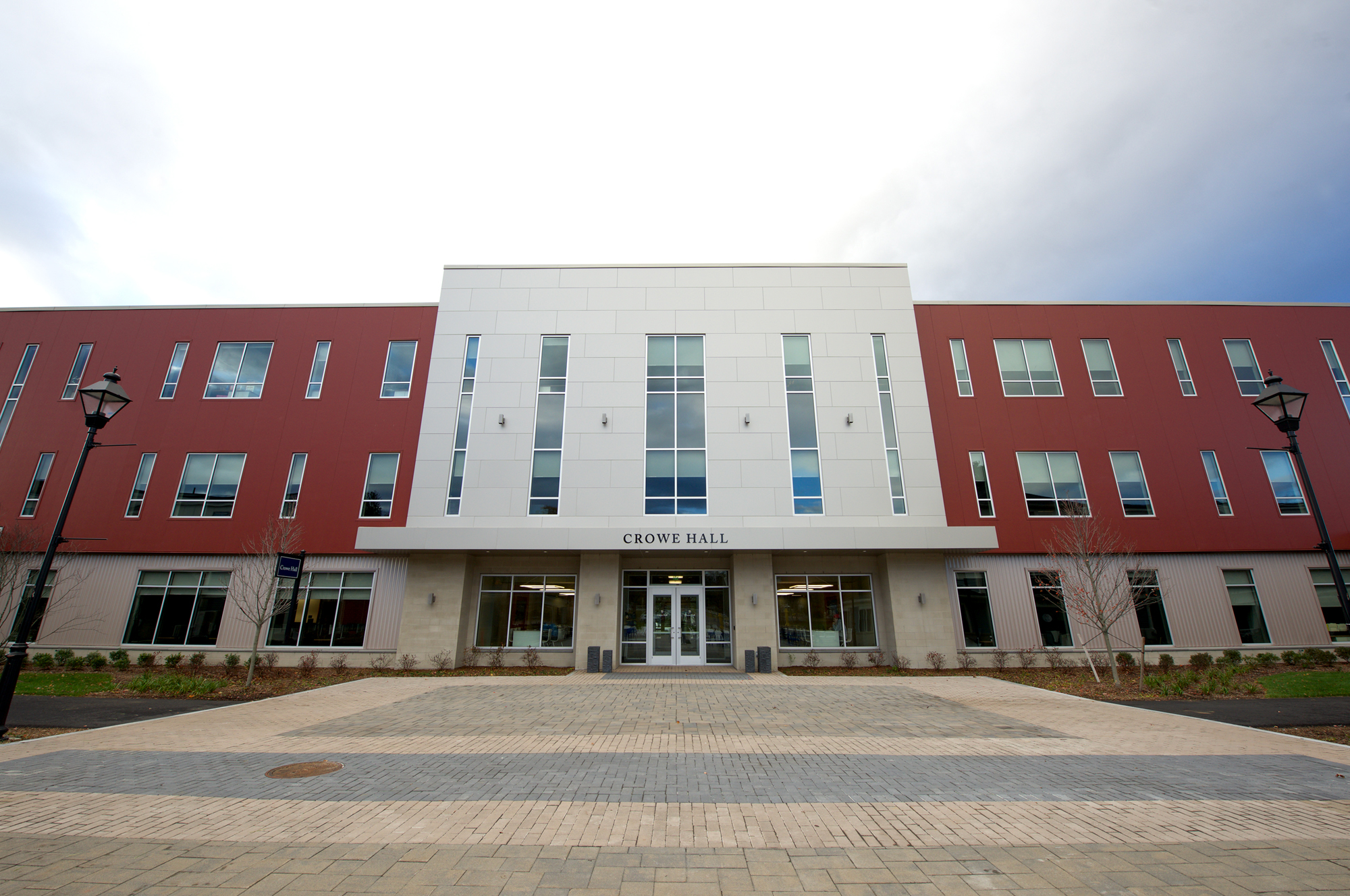 | | |
| --- | --- |
| Project Name: | Crowe Hall, Merrimack College |
| Location: | North Andover, MA |
| Architect/GC: | PROCON, Inc. |
| CEI Materials System: | W5000 |
| Products: | Metal Composite Panels |
| Photography: | CEI Materials |
Crowe Hall, named after the Merrimack College Board Chairman Michael and Kerridan Crowe, is the college's first academic building in three decades, describes an article in the Boston Real Estate Times (BRET). The last new academic construction was in 1989, making the construction of Crowe Hall at Merrimack College a momentous occasion.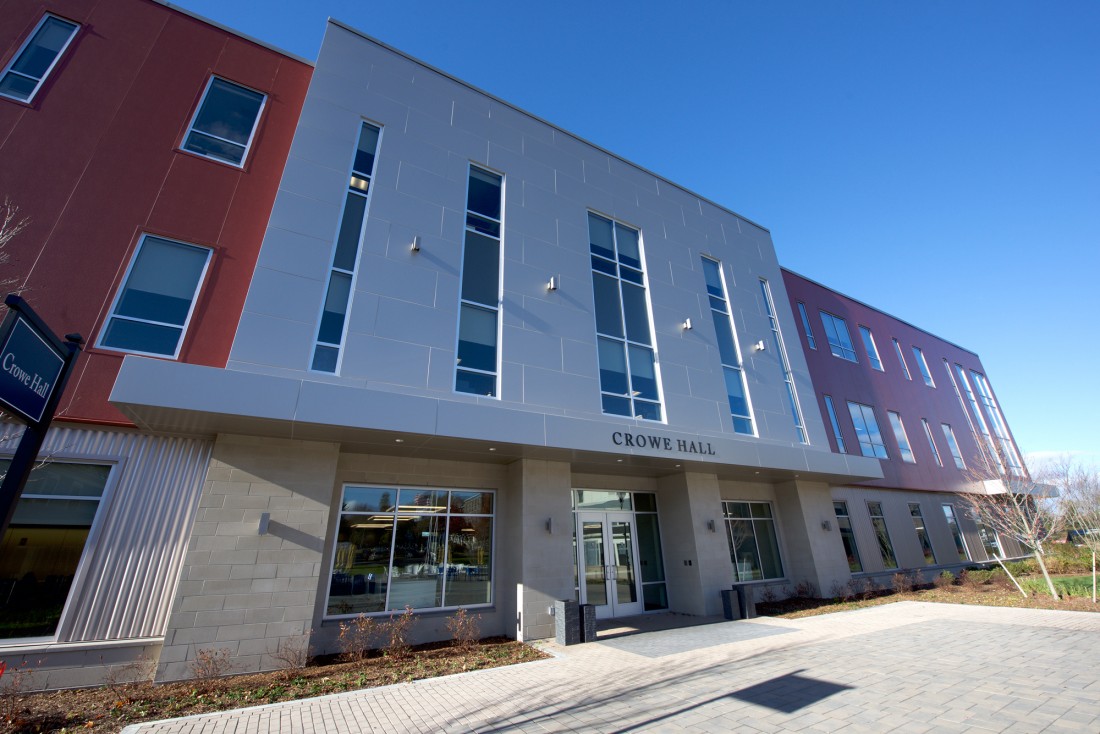 The 49,000 square-foot building was designed and constructed by Manchester, NH-based PROCON Inc. The new academic facility is the home of the Girard School of Business and the Mucci Capital Markets Lab. The laboratory contains a mock trading floor environment and the remaining building features technologically advanced lecture halls, faculty office space, and conference rooms spread over three floors. Additionally the building contains a Financial Capability Center and the Comprehensive Business Advising Center, the article in BRET further explains.
The article states, "When [college] President Hopey selected PROCON to design and build the college's first academic building in almost three decades, it was not an unfamiliar choice. The firm's construction signs have been a familiar sight around campus because PROCON has designed and built ten of its buildings since 2010. Among their previous projects are the adjacent North Residential Village student dormitories that opened in 2015 and the Lawler Rink that was completed in 2013."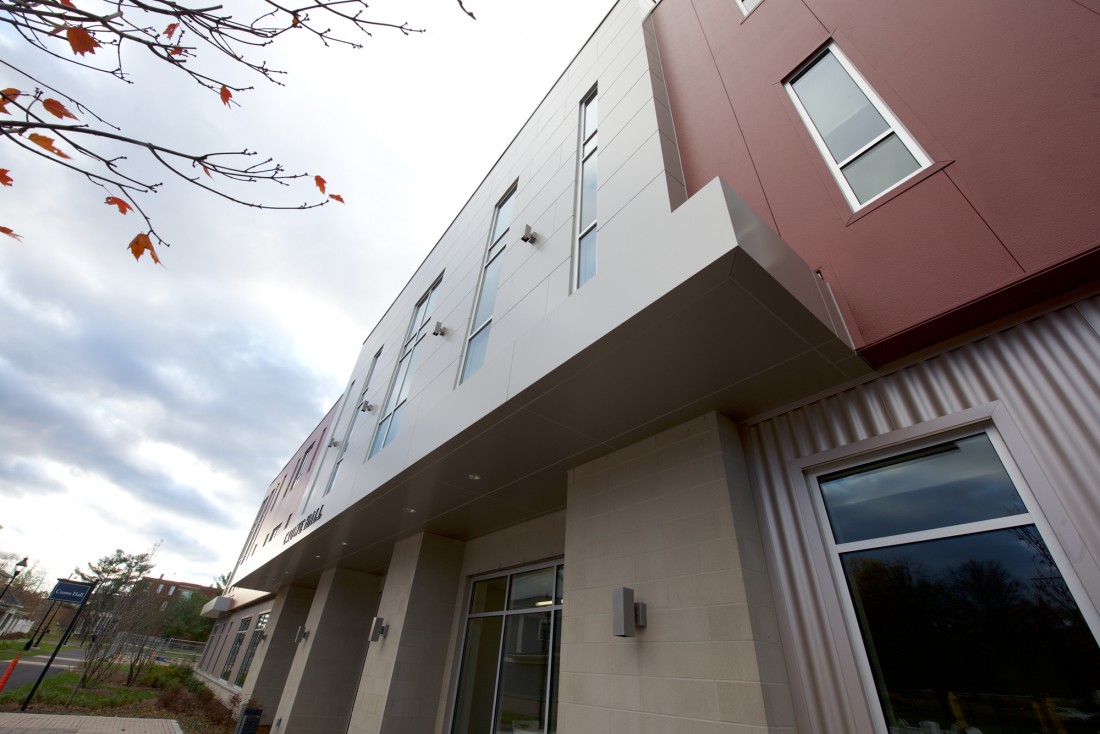 Educational facilities have several important tasks to overcome in construction, their design must appeal to current and potential students and faculty and it must adhere to their growing needs. In so doing, these buildings often feature open and collaborative spaces and an emphasis on natural daylighting.
Additionally, education buildings are considered heavy-use construction, with continuous use, seeing hundreds of visitors on a daily basis. In such high-trafficked areas, replacing building materials would be disruptive to both students and staff, requiring the use of long-lasting products. The facility boasts a striking exterior with red insulated panels juxtaposed by light metal composite material.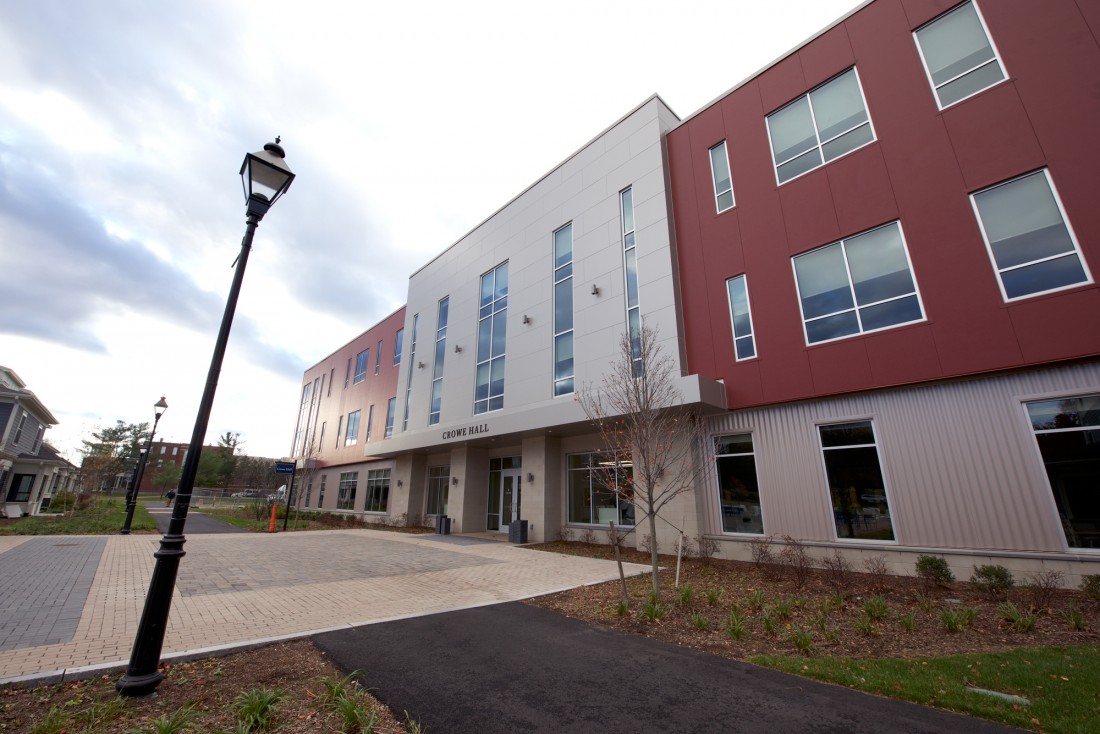 With much experience working along side PROCON Inc., CEI Materials expertly fabricated the aluminum composite exterior components of the façade. Utilizing the company's W5000 Route and Return Silicone Joint System. This system offers a weather tight economical assembly utilizing a closed cell backer rod, structural silicone joint and hidden fasteners.
information courtesy of the Boston Real Estate Times