Class-A Office Building Features Stunning Curtain Wall In Arlington, Virginia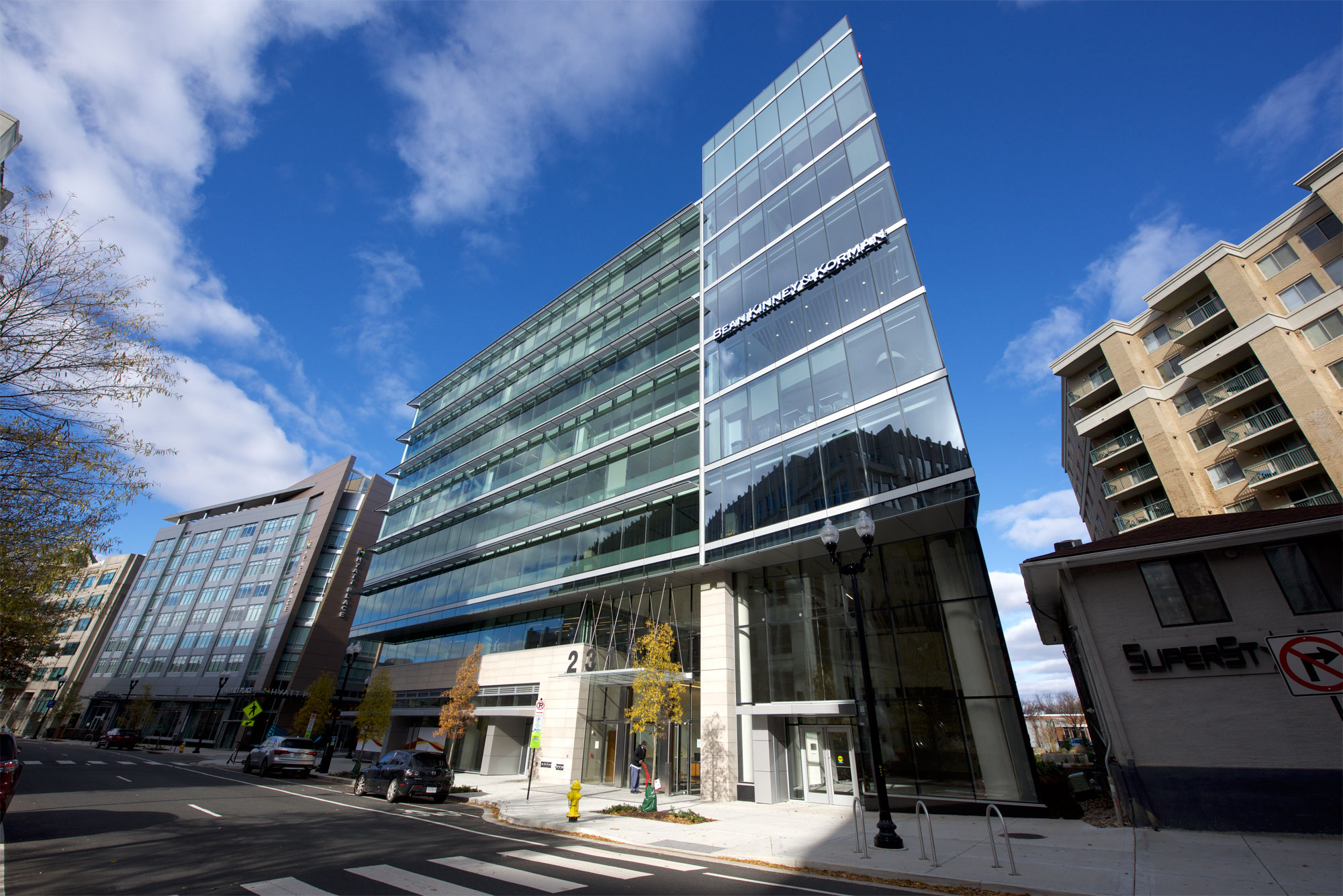 | | |
| --- | --- |
| Project Name: | 2311 Wilson Blvd |
| Location: | Arlington, Virginia |
| Architect: | MTFA Architecture |
| General Contractor: | Clark Construction |
| Products: | Metal Composite Material, Perforated Panels |
| CEI Materials System: | R4000 |
| LEED Certification: | LEED Gold |
| Photography: | CEI Materials |
MTFA Architecture designed a Class-A office space at 2311 Wilson Blvd in Arlington, Virginia. The mixed-use commercial space is eight-stories high featuring 150,000 square-feet of commercial space, nearly 8,000 square-feet of retail space, a 7,000 square-foot childcare facility and a 5,600 square-foot conference space. To provide an additional 6,000 square-feet of retail space a stand-alone retail pavilion was constructed as well.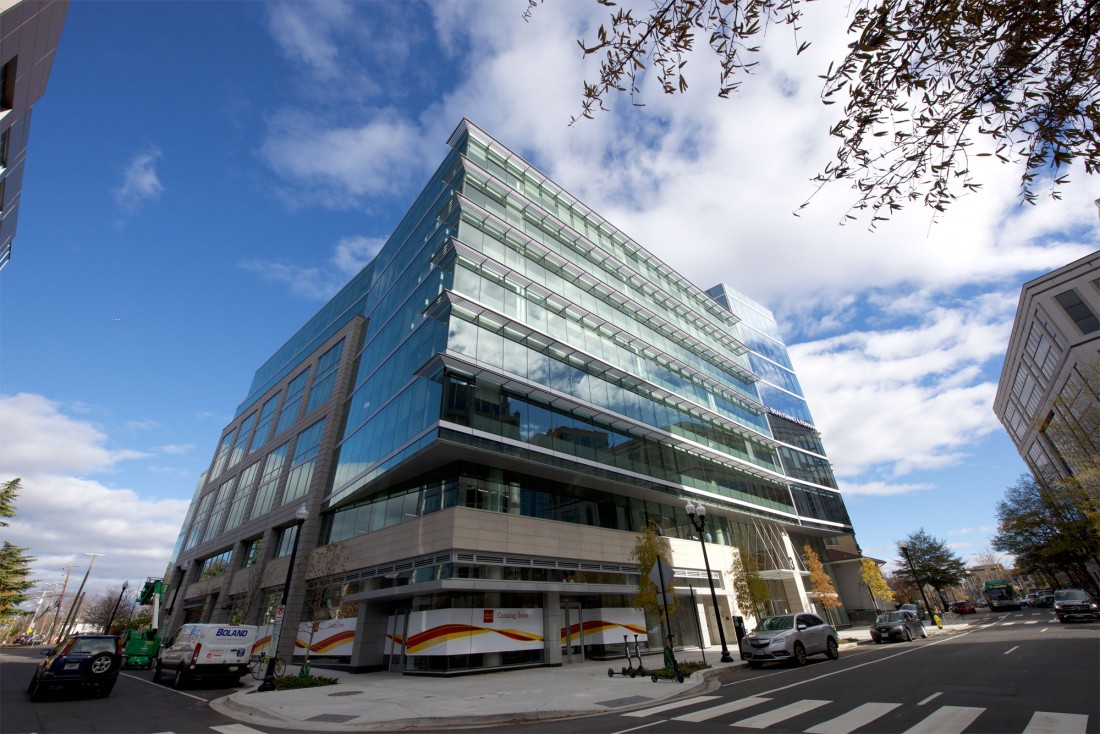 The LEED Gold, ENERGY STAR certified facility features a stunning exterior with a glass curtain wall of blue solar glass, perforated metal, metal composite material, precast panels and limestone elements. Under the County's Green Building Density Incentive Program, the building achieved 20 percent energy savings with the introduction of energy-efficient equipment and a plant-covered roof for insulation.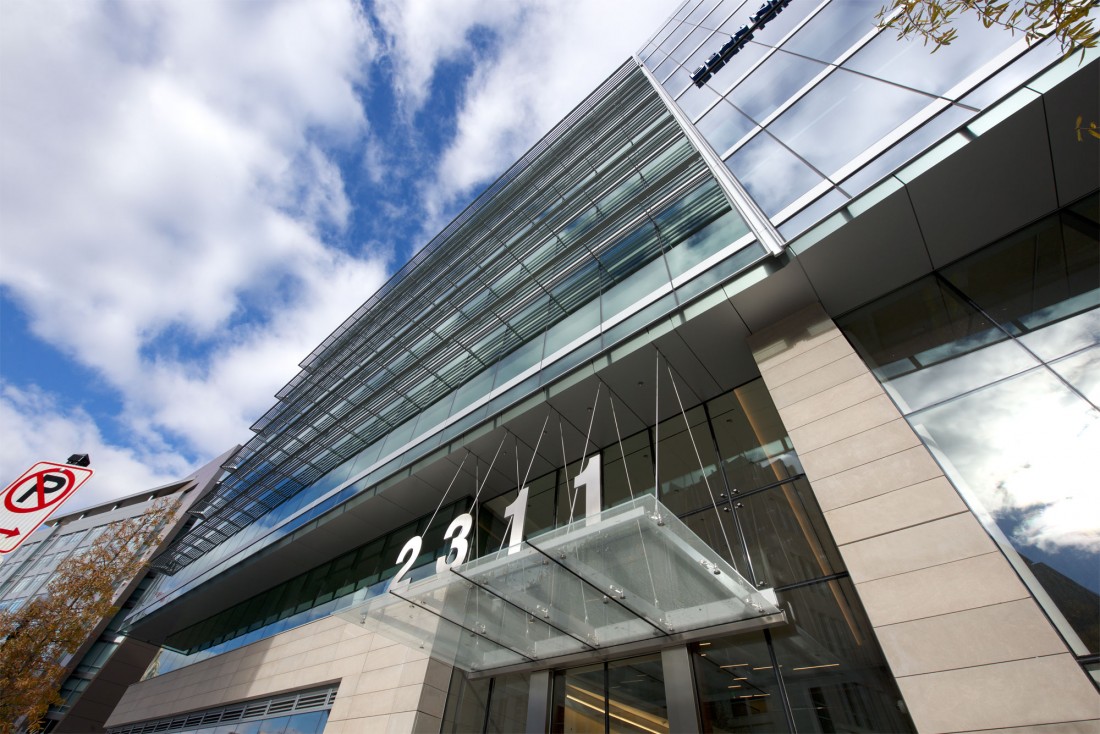 Michael Foster FAIA, investor and managing principal of MTFA Architecture describes the modern office complex, "For many years, this underdeveloped site incubated numerous businesses like MTFA Architecture and will now fulfill a higher purpose. It is great to partner with Carr Properties on this redevelopment to achieve the highest office building standards in the marketplace."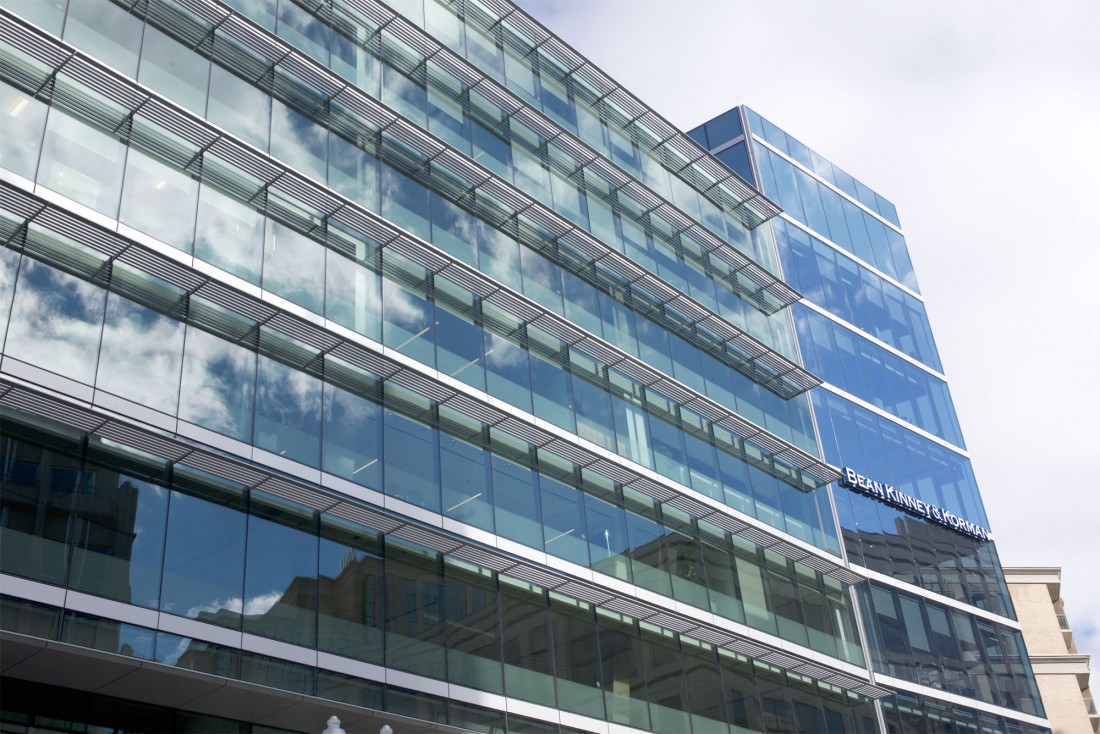 Clark Construction served as the project's general contractor and was awarded the $40 million contract from Carr Properties. CEI Materials worked closely with Clark Construction to complete the fabrication of the exterior metal components including the metal composite and perforated panels featured across the building's façade. The metal composite material was fabricated utilizing CEI Materials' R4000 Drained Rear-Ventilated Rainscreen.
The project was awarded the 2018 NAIOP Northern Virginia Award of Excellence for Speculative Office Building within 7-14 Stories.