CEI Materials Expands Product Offering With Spandrel Back Pans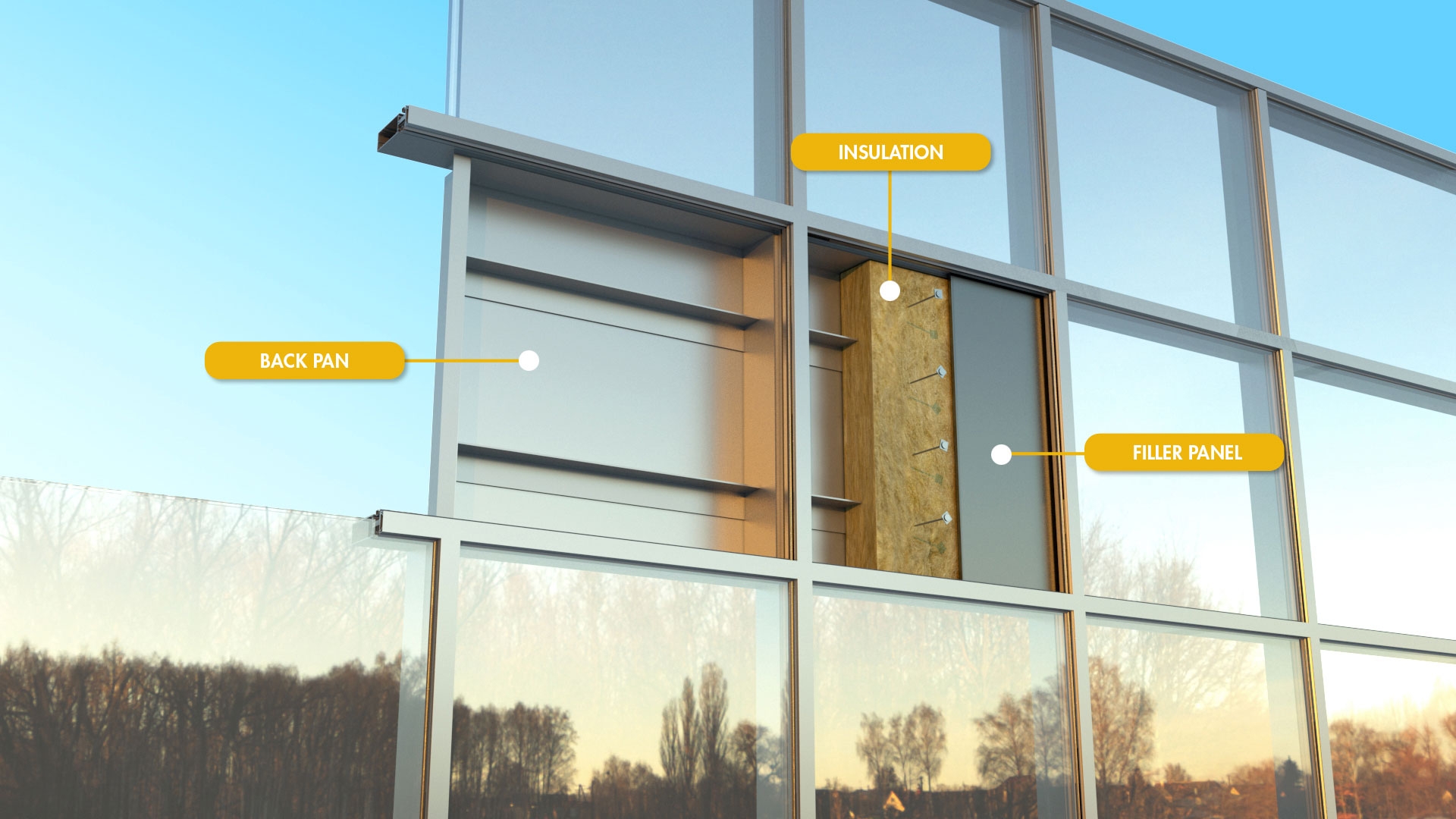 Back pans are components of an underlying or supporting structure used in curtainwall systems either behind a metal panel or spandrel glass. They can provide insulation, fire safety, thermal and moisture protection. Typically, they are used by Glass and Glazing trades and are sealed and attached to the curtainwall frame behind opaque glazing areas.
CEI Materials' Spandrel Back Pans are typically installed on the interior face of curtainwall systems and are designed to minimize field installation time. The pans are typically insulated with semi-rigid mineral wool with the thickness depending on the size and depth of the pan. The installation is held in place with stick pins and all corners are tabbed, spot welded and sealed.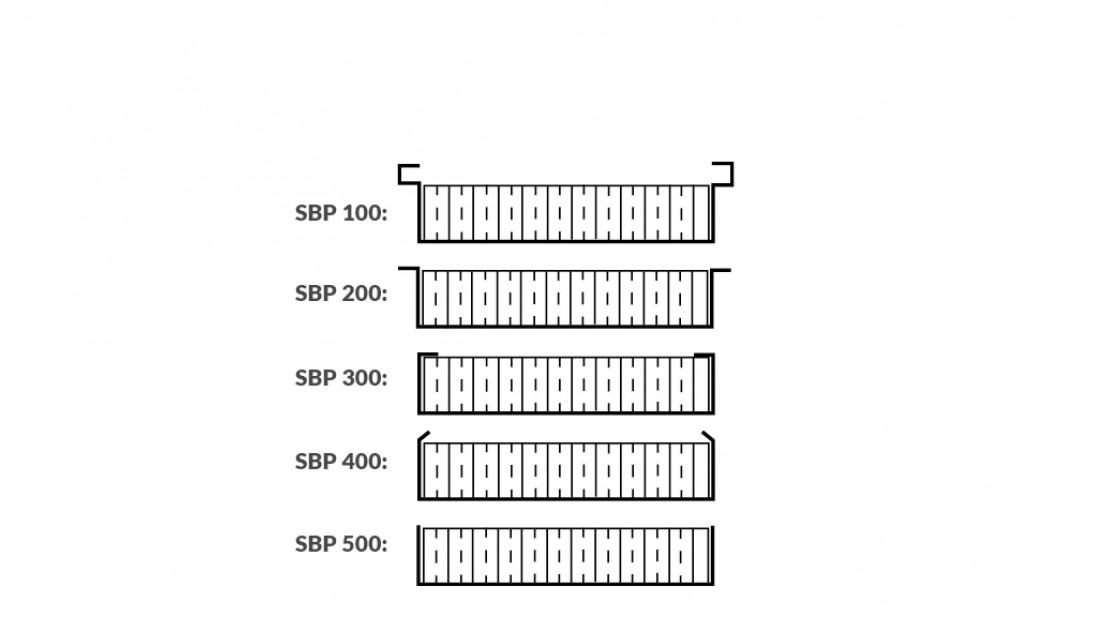 Stiffeners can be integrated into a panel design if specified. Additionally, the type or brand of insulation can be specified as well. If the installed locations are visible on the interior then the pans can be painted per the customers instructions. Customization includes; pan shapes, punching, and various sizes.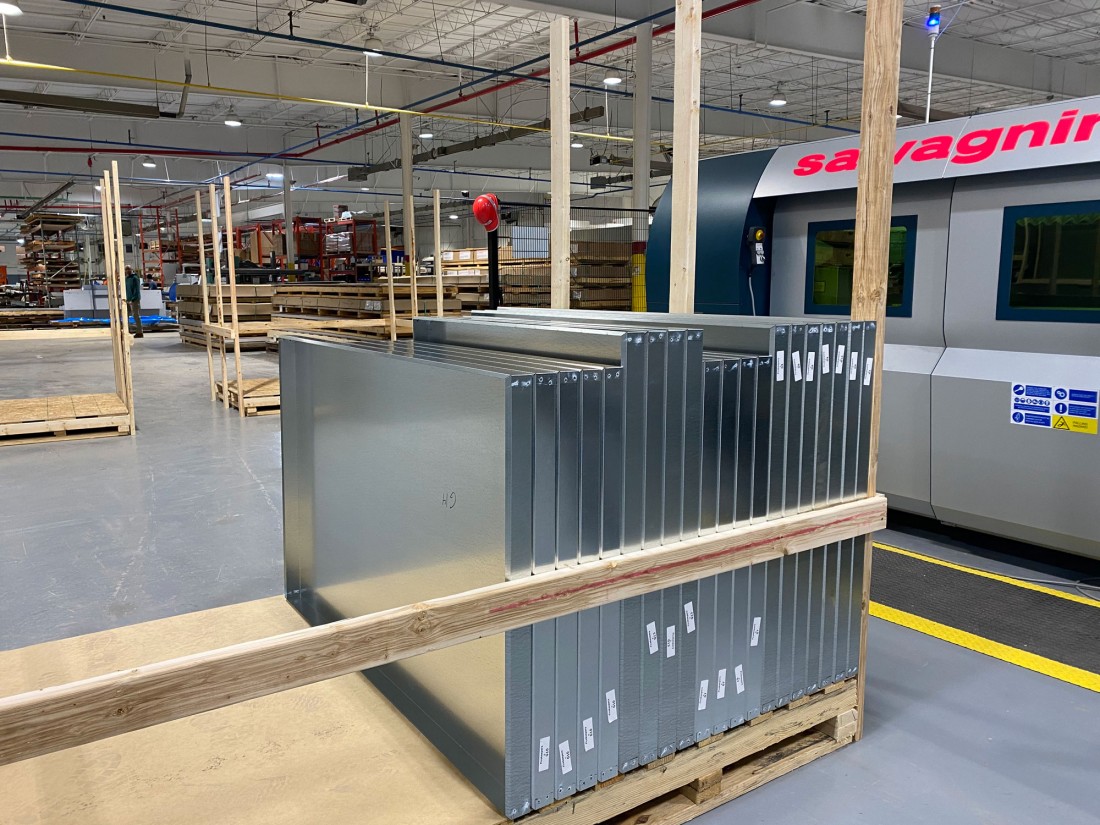 As a quality control method, CEI Materials utilizes a crating system that ensures each pan makes it to the jobsite by using customized barcodes. Each barcode is installed and scanned at the CNC to ensure it has been cut. Following each panel through the process, it is scanned again once it is crated to ensure it is ready for shipment to the job site. Each individual back pan can then be scanned at the job site to ensure arrival. This series of fail-safes was created to avoid unexpected issues during installation.
Additionally, each crate is specifically organized to guarantee job efficiency by packaging the crates per elevation. All crates are packaged vertically which allows for a single panel to be removed without having to pull several panels out at once. Each label is printed, not hand written, allowing the installation team to read the labels with ease to identify which panels are needed on the various elevations on the façade.