CEI Materials Aids Designers In University of Michigan Renovation Using MCM and Insulated Panels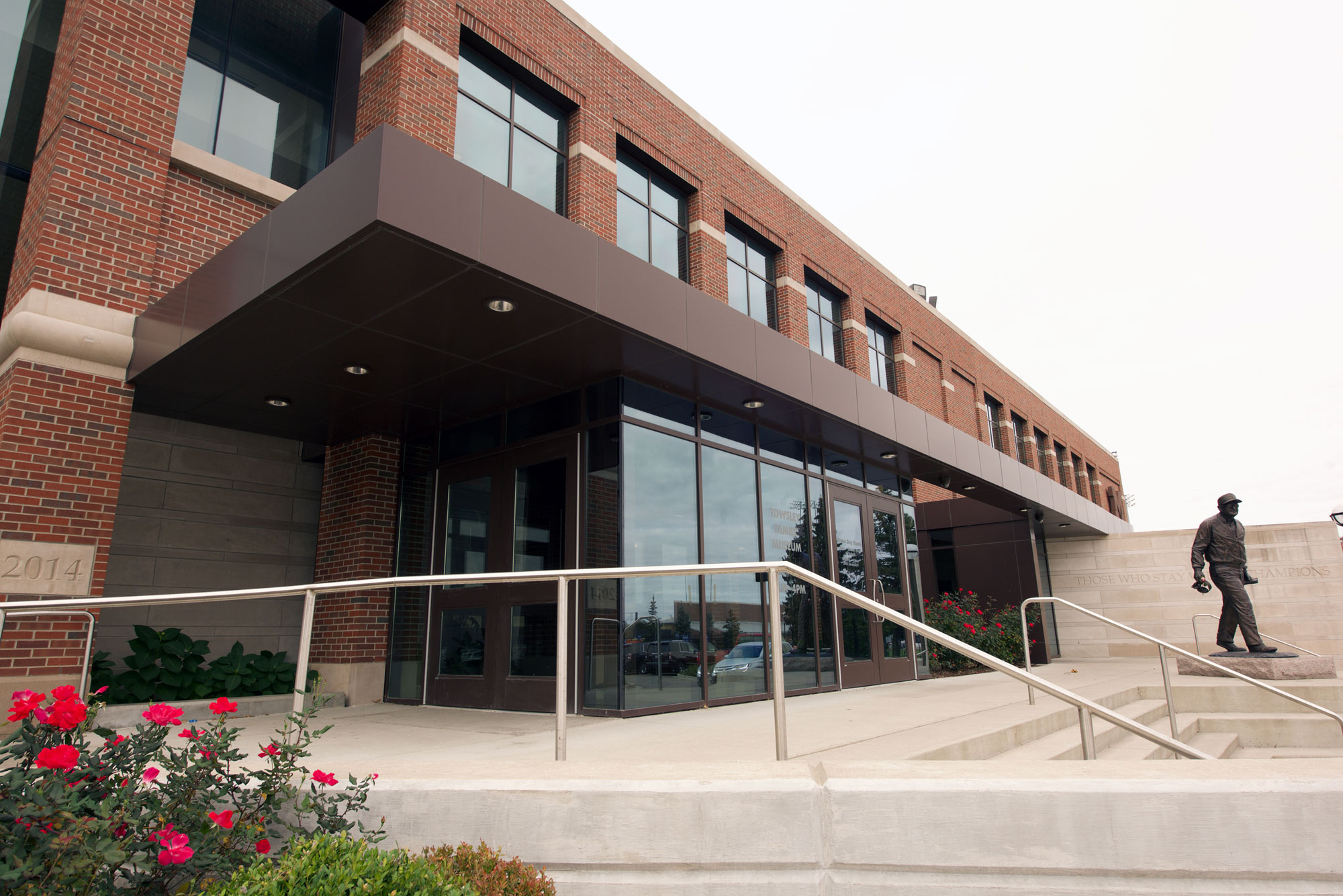 | | |
| --- | --- |
| Project Name: | University of Michigan Schembechler Hall |
| Location: | Ann Arbor, MI |
| Architect: | Integrated Architecture |
| General Contractor: | J.S. Vig Construction Company |
| Installer: | RB Installation |
| CEI Materials System: | W5000 |
| Products: | MCM, Insulated Metal Panels |
| Photography: | CEI Materials |
Schembechler Hall at the University of Michigan serves as an ode to the university's rich football history. The building is the renovation of the former U of M football operations building and houses the new dedication museum for football enthusiasts devoted to the university's legendary coach Bo Schembechler.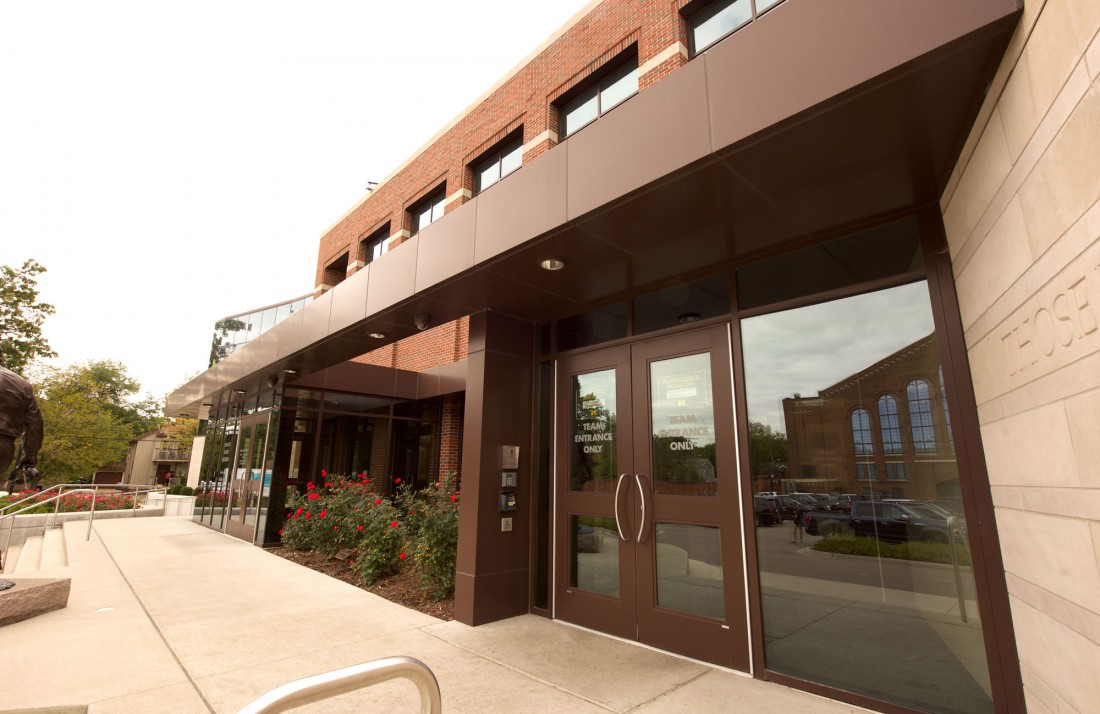 Scott Vyn, LEED AP, at Integrated Architecture explains, "Our challenge was to create a design that would distinguish Schembechler Hall as the home of Michigan Football while unifying it with its neighbors, Yost Ice Arena to the North and Al Glick Field House to the South." He adds, "Materials, proportions and rhythm from the larger Athletic campus carry into the new Schembechler Hall to strengthen and further solidify the Athletic campus, continuing the Michigan tradition through architecture."
The structure's unique exterior utilizes a series of cladding materials with a curved limestone base, structural steel, brick, aluminum composite material, insulated panels and a glazed curtain wall. Due to the use of multiple materials, intricate precision was required to ensure all of the materials fit together.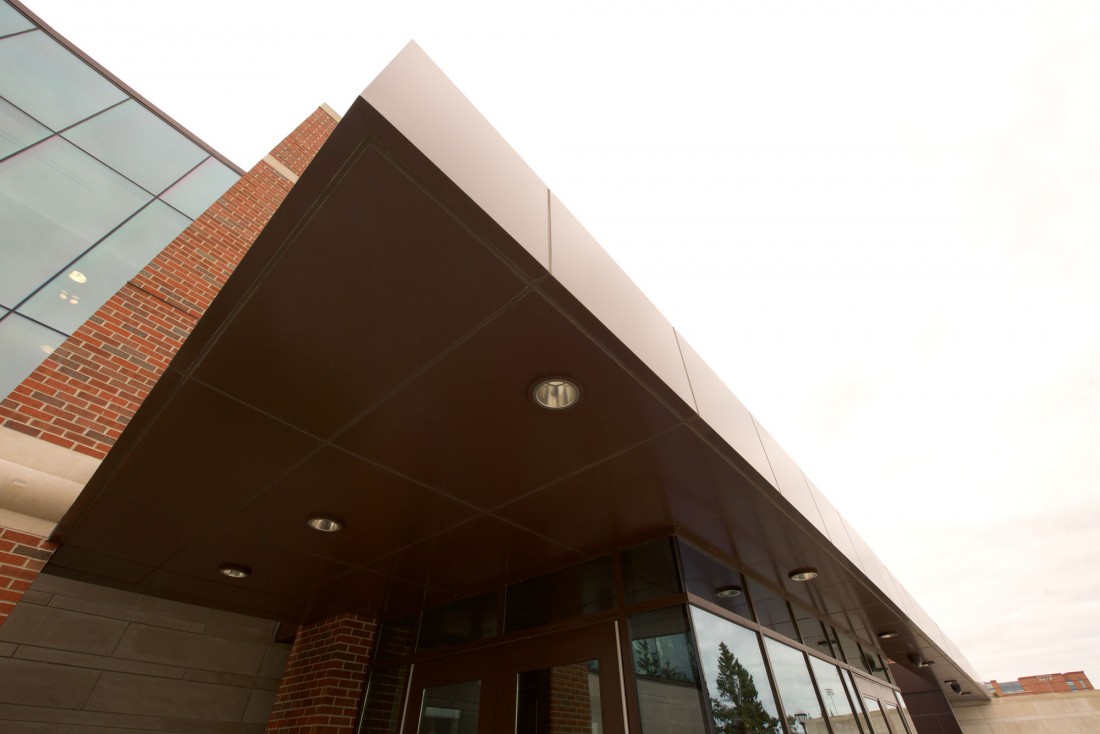 University projects often face numerous challenges during construction as these highly trafficked areas remain open during the building process.
The General Contractors at J.S. Vig Construction Company describe, "In addition to fully removing the Northeast-facing exterior wall to enlarge and shape the building into a new, more organic form, the challenges of the project included completing the work while owner-occupied, maintaining strict safety measures with its close proximity to a busy campus road and the year's harsh winter weather."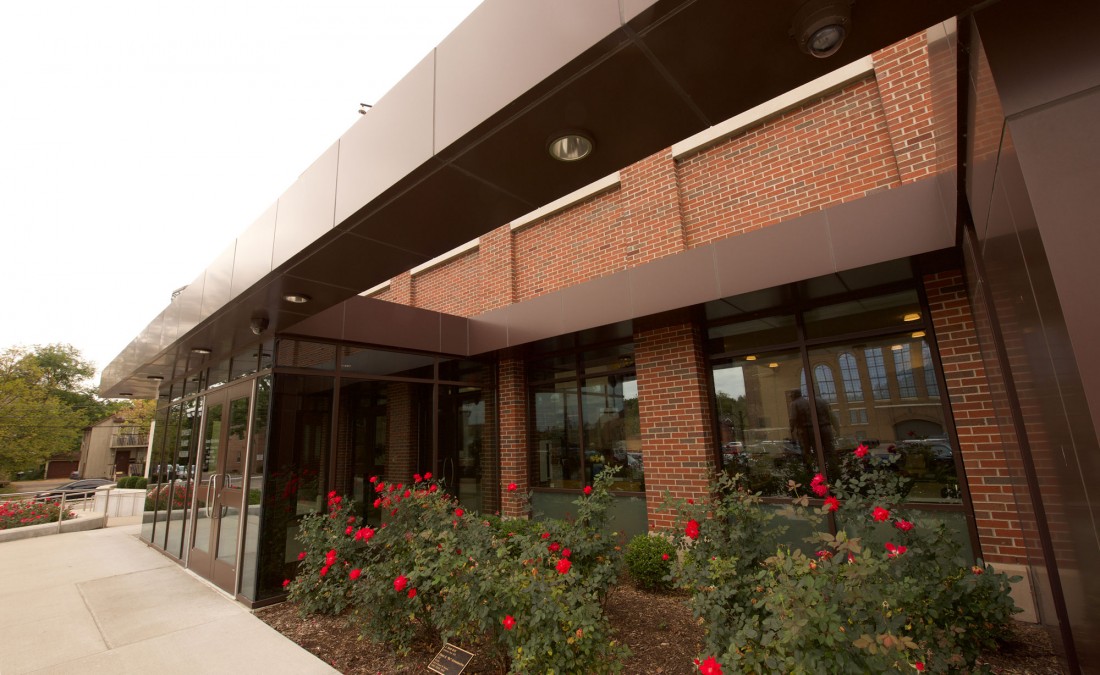 The system solution specialists at CEI Materials were specified for the fabrication of both the interior and exterior building components. The project utilized CEI's W5000 Route and Return Silicone Joint System. The dark metal composite canopy complements the red brick exterior, showcasing a more angular form than the curved portions of the façade. Additionally, aluminum composite framed the interactive video display where visitors can engage with footage showcasing exciting history of the Michigan Wolverines.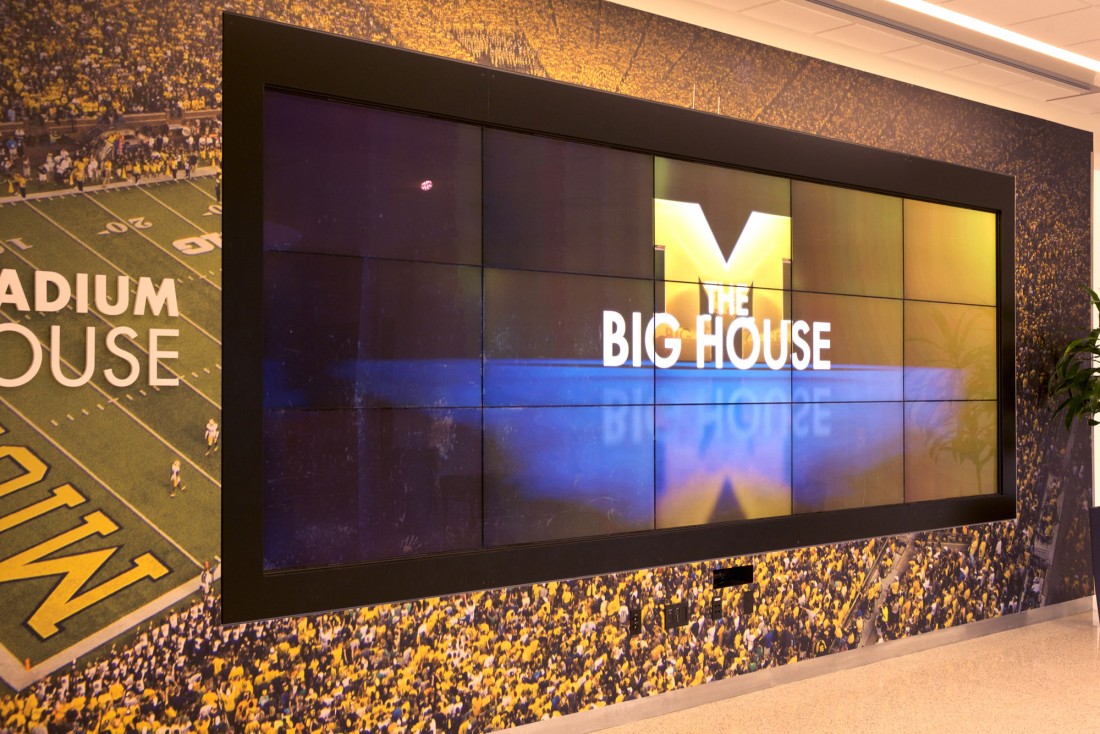 Jeff Henry of CEI explains, "Insulated Metal Panel (IMP) was selected at the existing penthouse to create additional R-Value. MCM was used at the main entry and over the curtain wall because of the product's design flexibility and clean look."
Information courtesy of Integrated Architecture & J.S. Vig Construction