CEI Materials Aids Architects In Updating Facade With A Prefabricated, Custom Metal System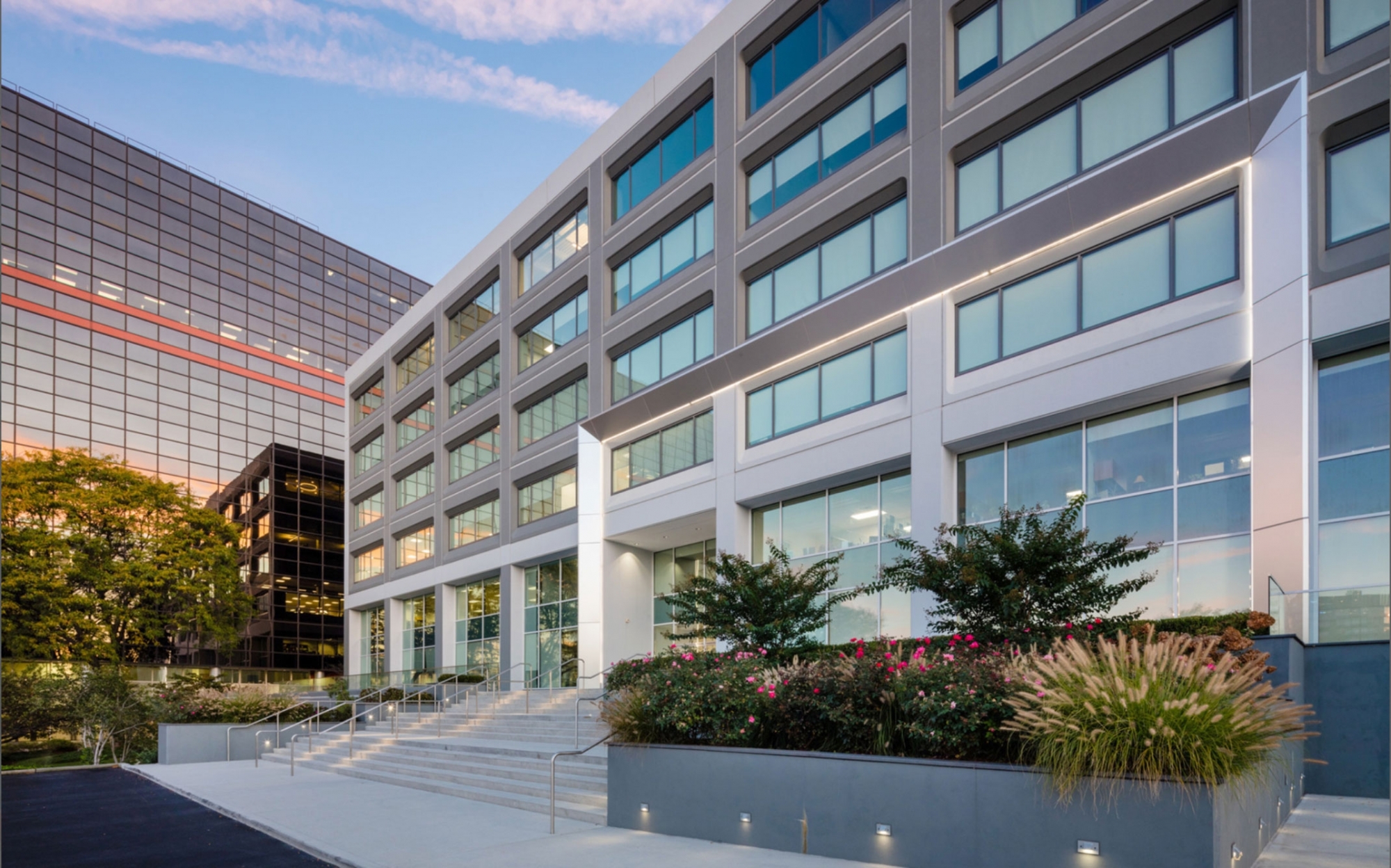 | | |
| --- | --- |
| Project Name: | Park 80 West, Plaza 1 |
| Location: | Saddle Brook, NJ |
| Architect: | G3 Architecture |
| General Contractor: | Structure Tone |
| CEI Materials System: | W5000 |
| Products: | Reynobond Metal Composite |
| Photography: | courtesy of Park 80 West |
Park 80 West in Saddle Brook, NJ has had numerous renovations over the years. Renovated in 2003, and then again in 2014, and 2016, the building has adapted to the new standard for "dynamic, engaging workspaces," the owners describe. The commercial complex consists of two plazas, a total of over 500,000 square feet, and is currently pending LEED certification.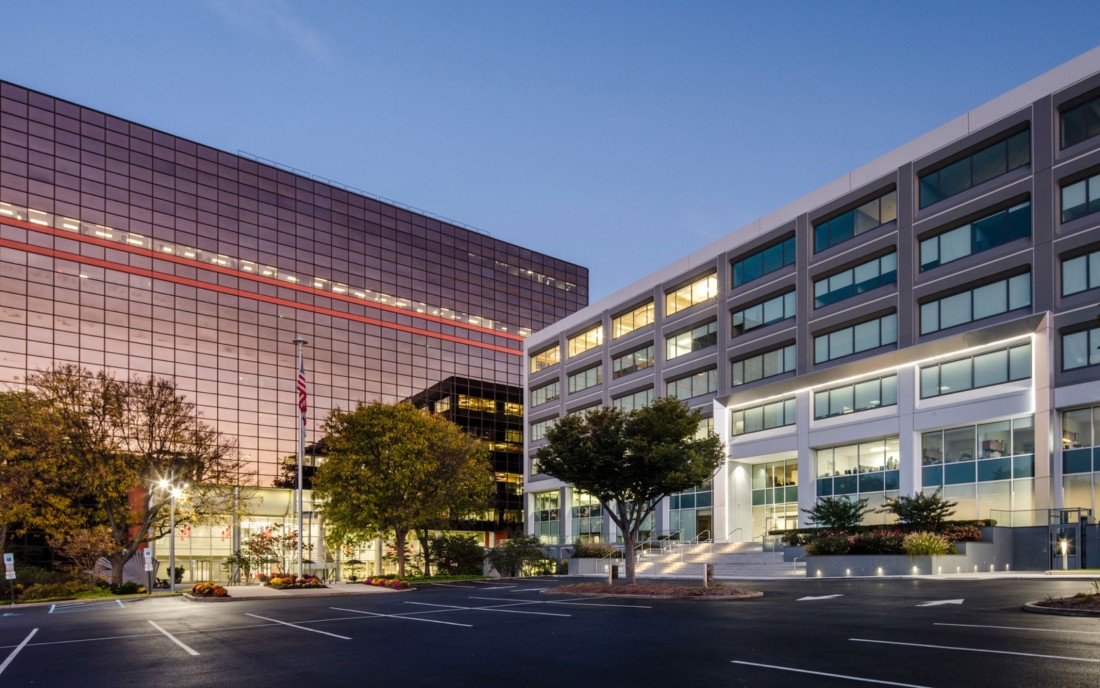 Photography courtesy of Park 80 West
Plaza 1 consists of eight floors and a newly enhanced exterior. With the latest in commercial amenities, the building includes a state-of-the-art conference center and collaborative spaces. In an article in the REAL ESTATE NJ by Joshua Burd, he describes, "The well-known office complex in Saddle Brook has changed hands for more than $115 million, following a sweeping set of upgrades that helped raise occupancy over more than three years."
The new occupancy was said to be attributed to the complex's overhaul, improvements made to the windows, systems, amenities, and façade.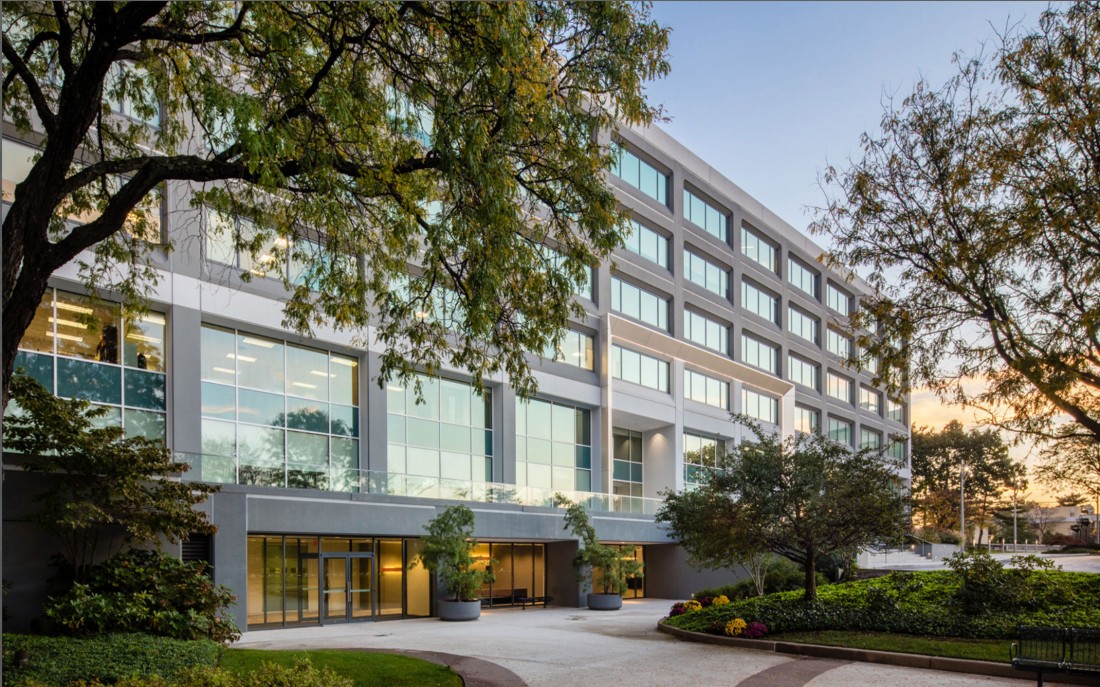 Photography courtesy of Park 80 West
CEI Materials worked closely with the project team; architects at G3 Architecture and the general contractors at Structure Tone to complete the project at Plaza 1. CEI Materials fabricated the façade's exterior metal composite components. Utilizing the team's W5000 Route & Return Silicone Joint Panel System.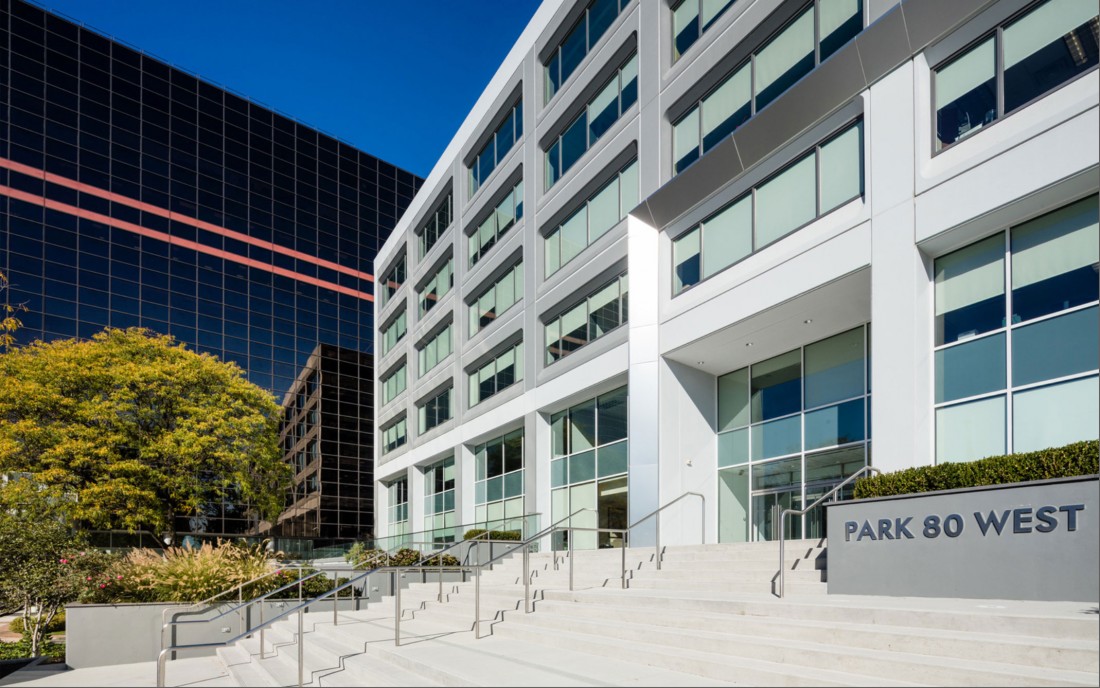 Photography courtesy of Park 80 West
Kyle Dauer, CEI Materials Project Manager, explains, "For Park 80, our client was looking to spruce up the front entry of an existing building. We pre-fabricated a structure with a custom integrated gutter system. We installed the structure directly to the existing building and cladded it with MCM panels on site."