Beautiful Adaptive Reuse Project In Boston Turns 19th Century Church Into Contemporary Residential Units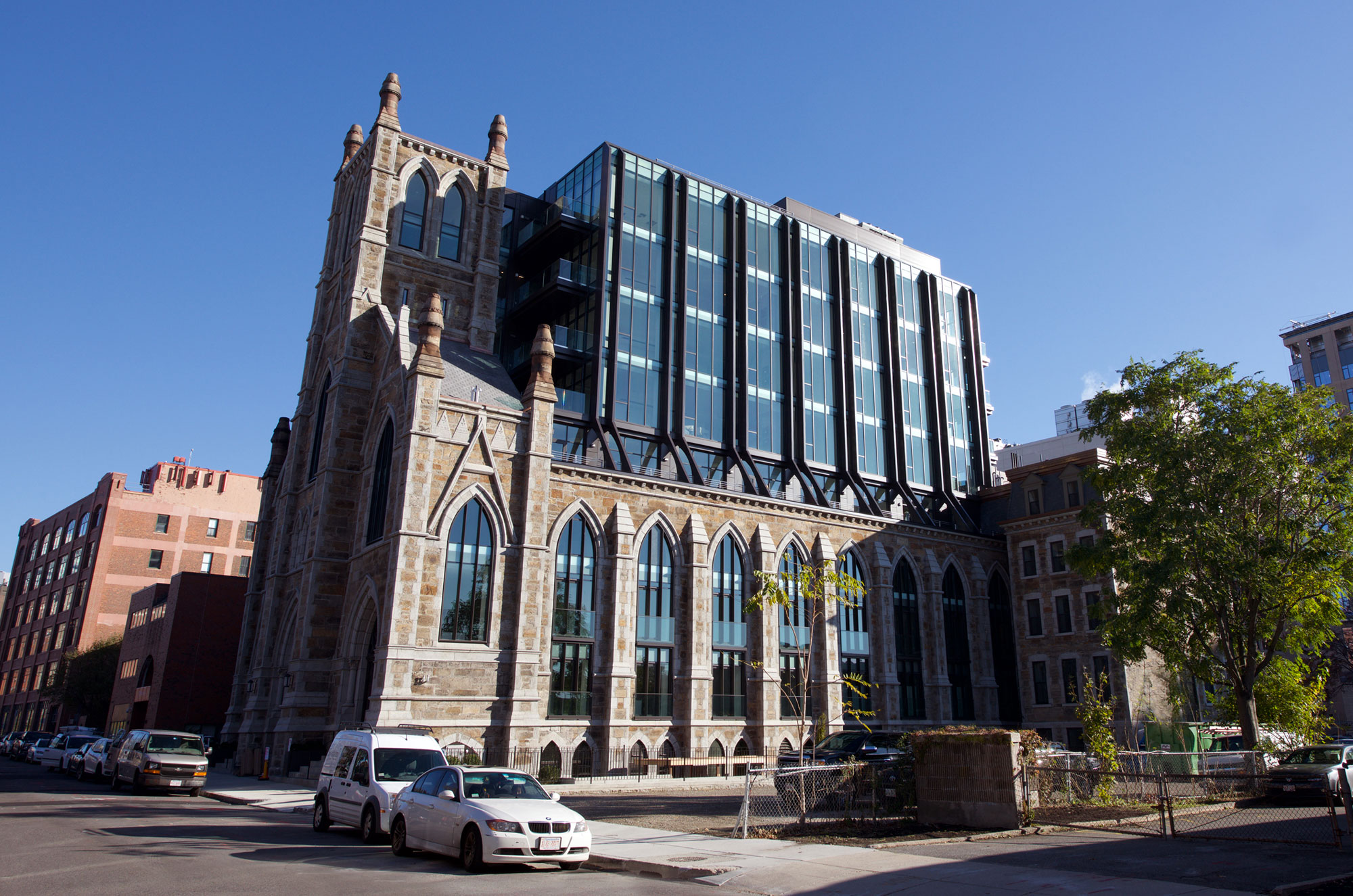 | | |
| --- | --- |
| Project Name: | The Lucas/136 Shawmut Avenue |
| Location: | Boston, MA |
| Architect: | Finegold Alexander Architects (FAA) |
| General Contractor: | Metric Construction Group |
| Installer: | Bolimex Construction |
| CEI Materials System: | R4000 |
| Products: | MCM, Single Skin, Insulated Metal Panels |
| Photography: | CEI Materials |
Adaptive reuse serves as a way to ensure the integrity of an otherwise unused or even condemned structure. The recently completed residential building, The Lucas, at 136 Shawmut Avenue, transforms a former 19th century German Trinity Catholic Church into 33 contemporary livable spaces.
American architect Patrick Keely built the original structure in 1874. As the architects of the redesign at Finegold Alexander Architects (FAA) describe, "The approach re-imagines a striking steel and glass contemporary design that rises out of the massive stone walls of the former church, while respecting the architectural and tectonic qualities of the original structure."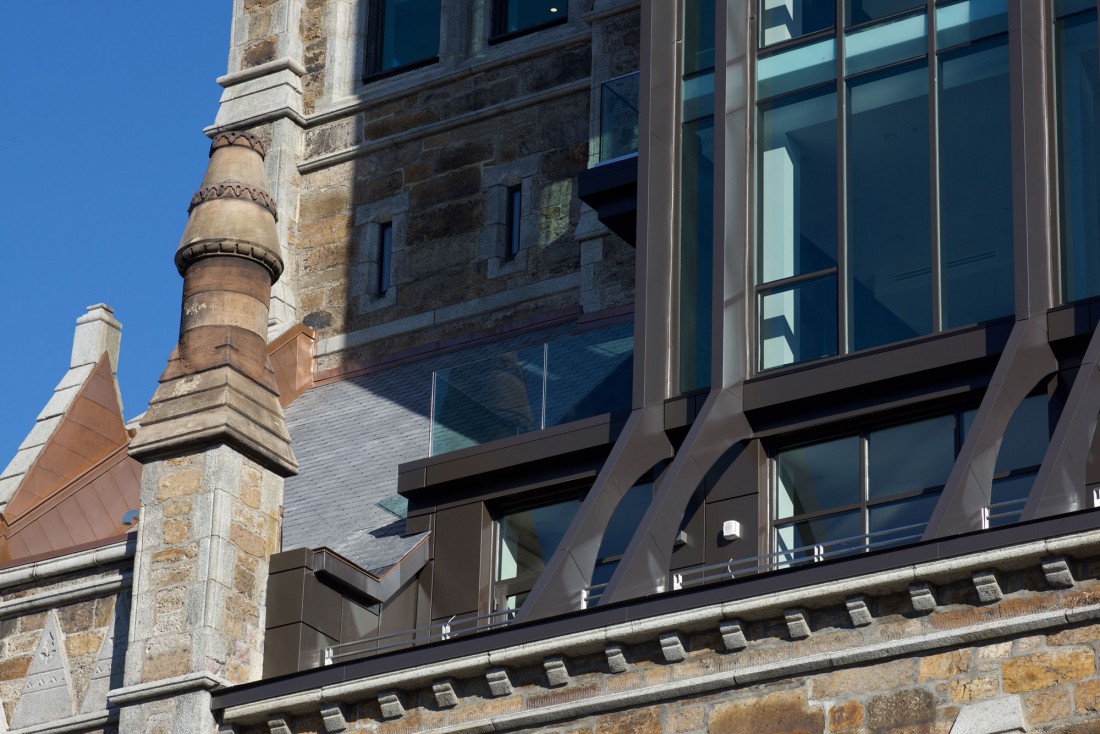 The original rectory has been renovated to accommodate modern amenities for the residences including roof decks. The modern components are neutrally hued to complement the existing stonework.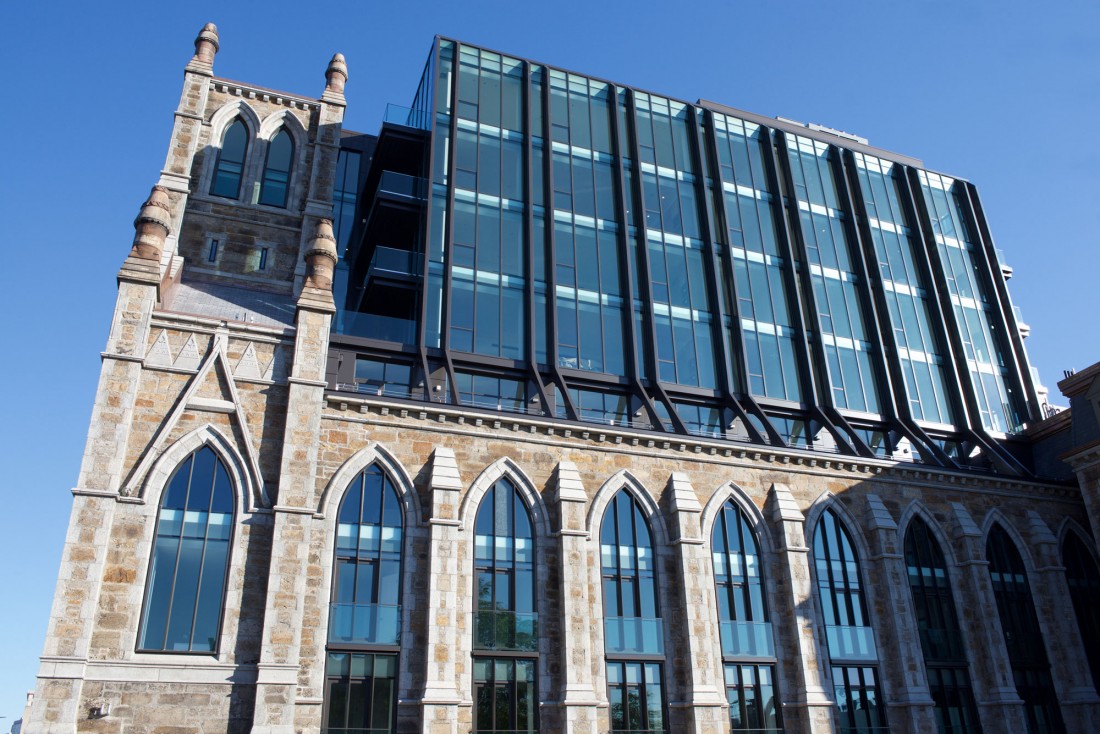 The team at FAA has extensive experience in the area of historical preservation having completed a variety of adaptive, restorative and renovation projects. Often these projects include transforming historically significant structures into public use facilities such as libraries or residential housing. Uniquely, they create impressive redesigns while maintaining the integrity of the original structure.
The Lucas utilizes a variety of modern metal materials. CEI Materials fabricated thousands of square feet of metal composite, single skin and insulated metal wall panels. The fire rated MCM, ATAS single skin and Kingspan Insulated Panels in various shades of bronze were fabricated utilizing CEI's customized R4000 Rainscreen System.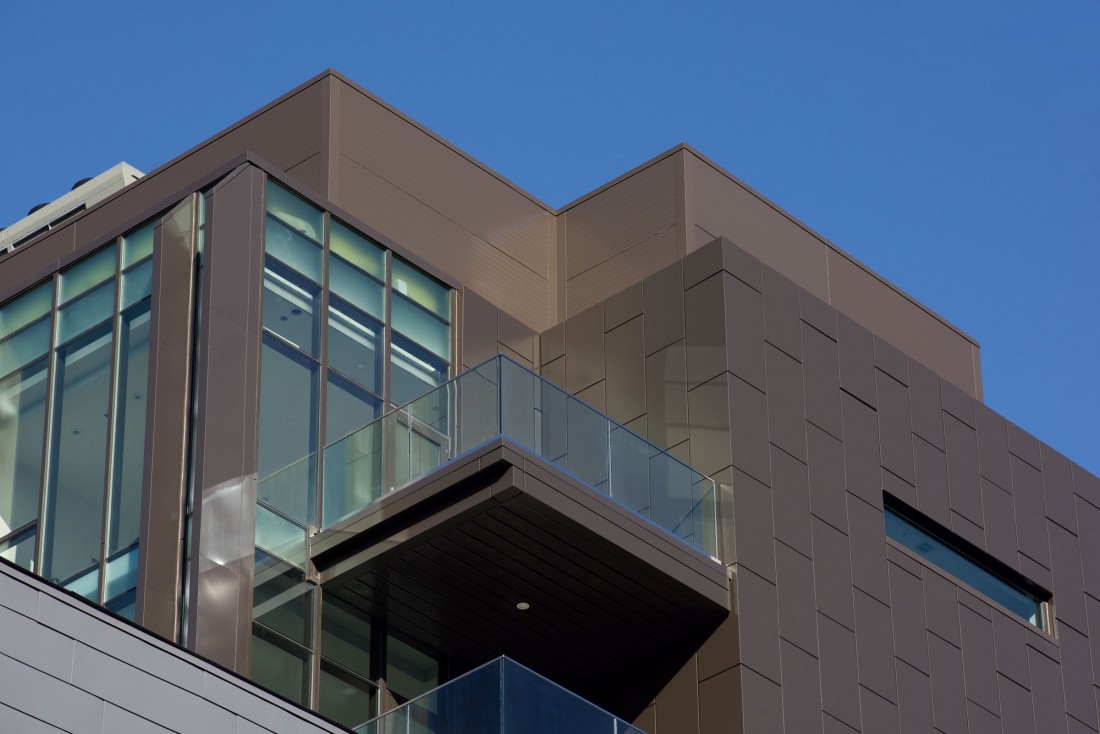 CEI Materials' Project Manager, Garrett Harris, describes, "Our survey and modeling departments did a great job capturing the building as it was at the time of our surveys and worked closely with Metric Construction to ensure all conditions of the building were built accurately to achieve the desired design intent of FAA."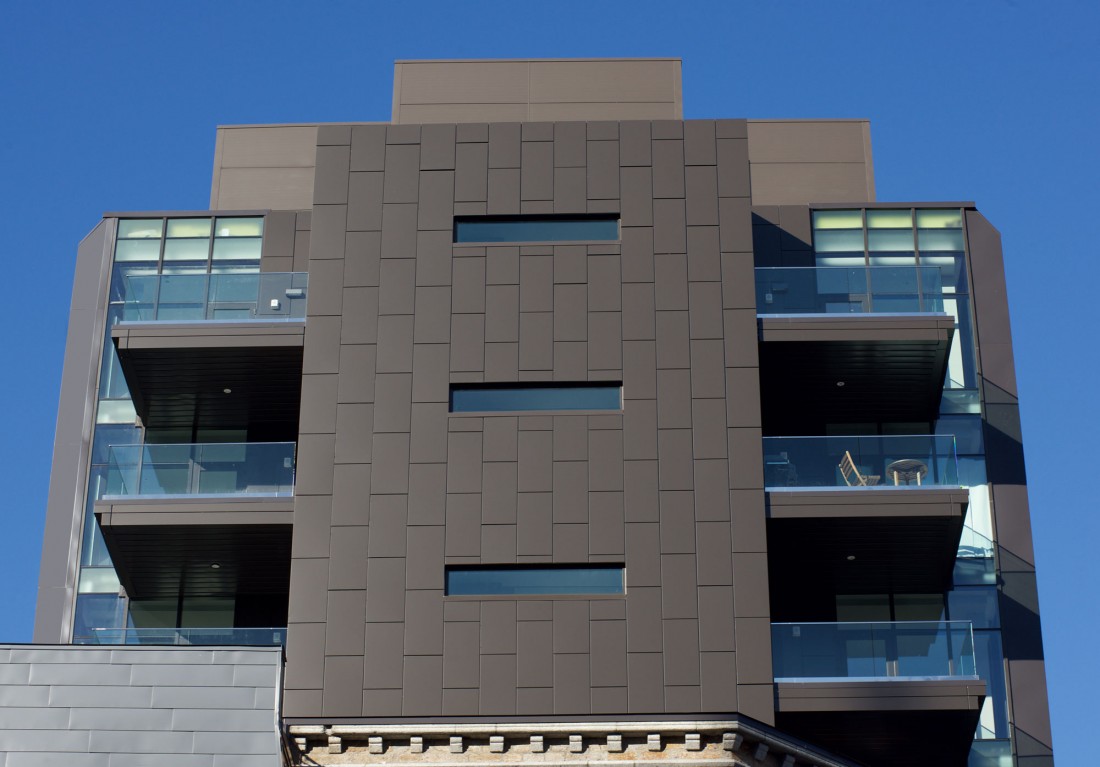 Harris further describes, "The collaboration with Bolimex Construction was extremely important, specifically with a restoration project like The Lucas. Although all jobs require laying out the panels on the wall prior to installation, it was imperative with this preexisting building that everything was laid out just right to achieve the desired fit and finish. The installation team did a great job of crossing the finish line."
The result is an impressive residential experience featuring 33 units in the heart of Shawmut. Not often is such a feat accomplished where a historically revered structure is adapted with contemporary components while maintaining its authenticity. Adaptive reuse allows for classic architecture to move into the 21st century with ease utilizing a variety of complementary techniques to showcase, rather than detract, from its original form.