Award-Winning Historic Preservation Transforms Columbia Eyesore Into Modern Office Building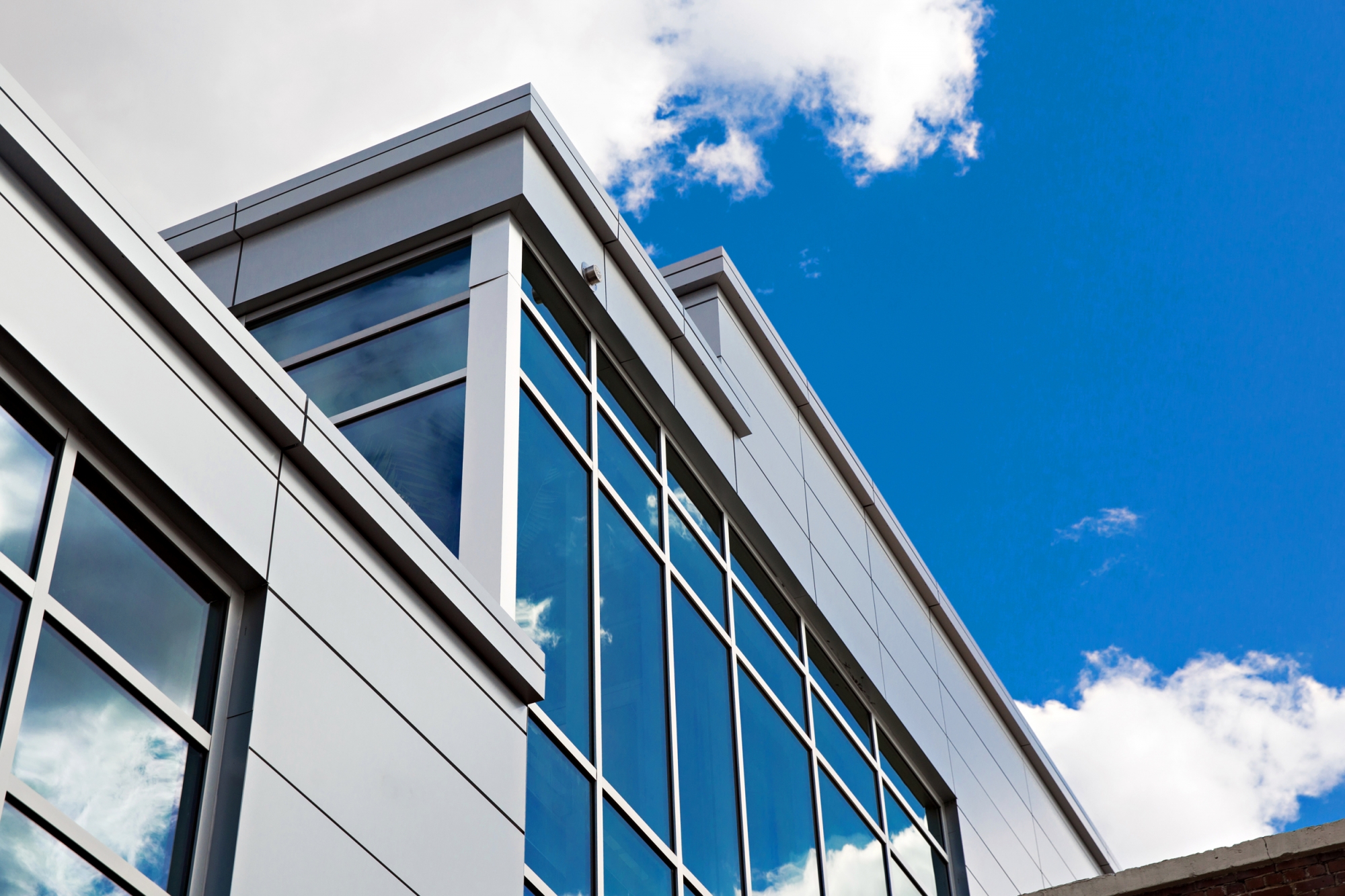 522 Lady Street sits in the heart of Columbia's Vista where a 1930's building sat unused and in desperate need of repair. Over the years, the building had seen a series of unsuccessful additions that were not structurally sound. In fact, the building had become an eyesore and the community was excited about the prospect of its re-adaptation for the neighborhood.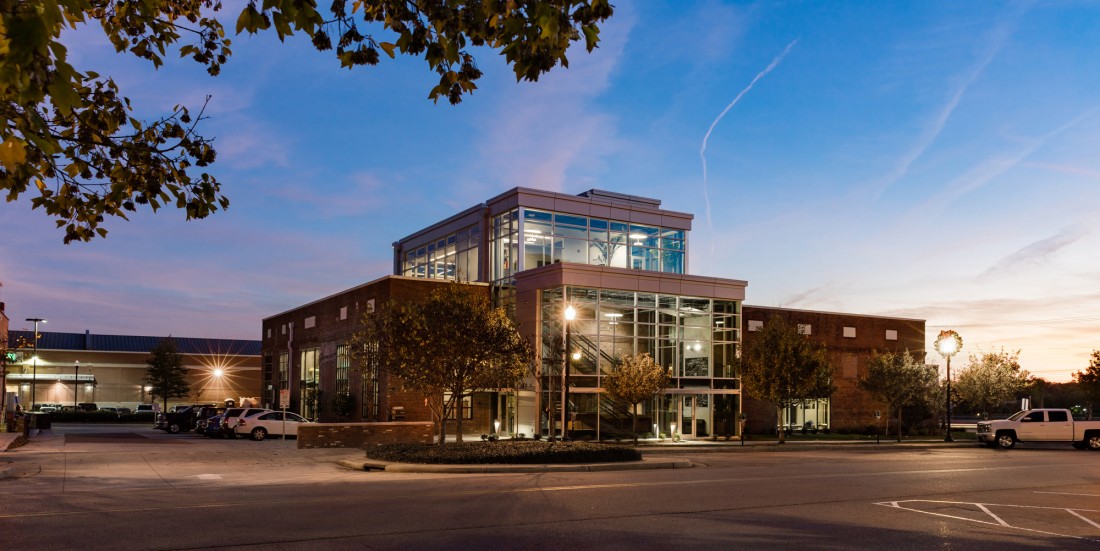 The project transformed the original structure into 29,000 square feet of contemporary office space. The former Columbia Cigar and Candy Store and Warehouse and was renovated by demolishing numerous non-historic elements and the addition of a series of new elements as well. The project's architects Lambert Architecture + Construction Services describe, "Much of the wood that was removed from the existing roof that was demolished for the new structure to support the new third floor and roof deck was salvaged and used for baseboards, ceiling features and stair trends."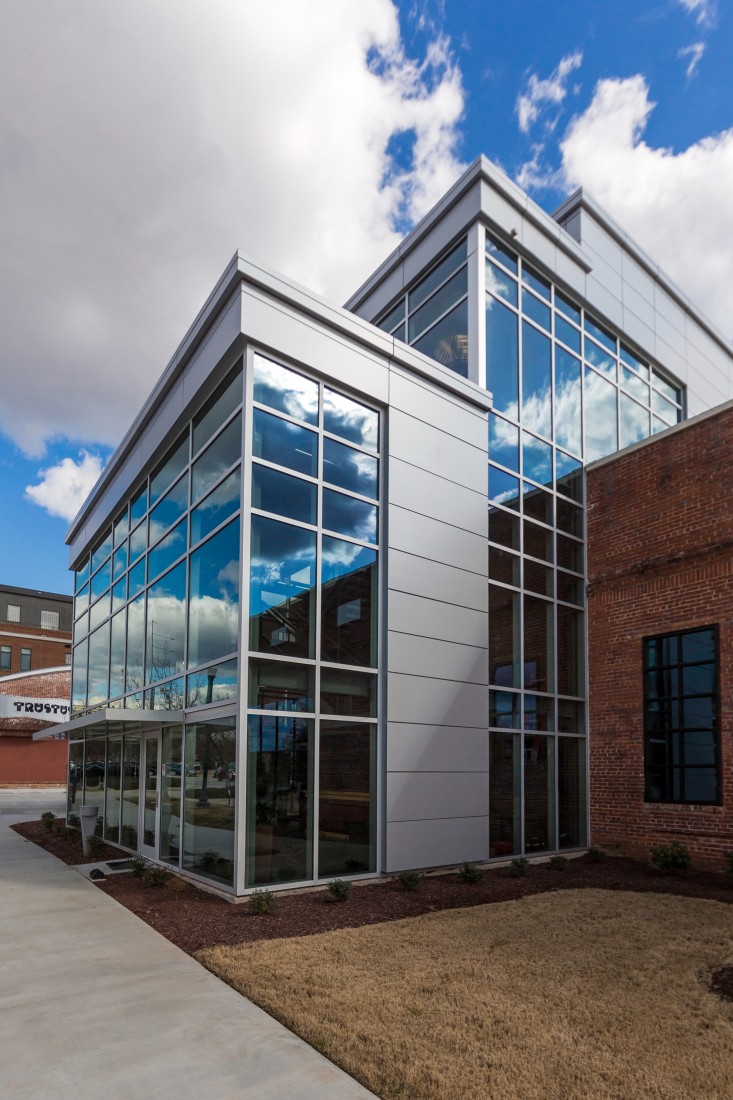 Interestingly, the project was not on the National Register of Historic Places, it was the building's owners who encouraged the preservation. Often the integrity of the original structure does not remain intact during a major contemporary renovation but the architects made sure to utilize elements from the original structure in its redesign. In the renovation, the fluidity of the building was better constructed to utilize the poorly added spaces into a more cohesive overall design. The functionality of the building was designed to take advantage of the main office building and the warehouse facility.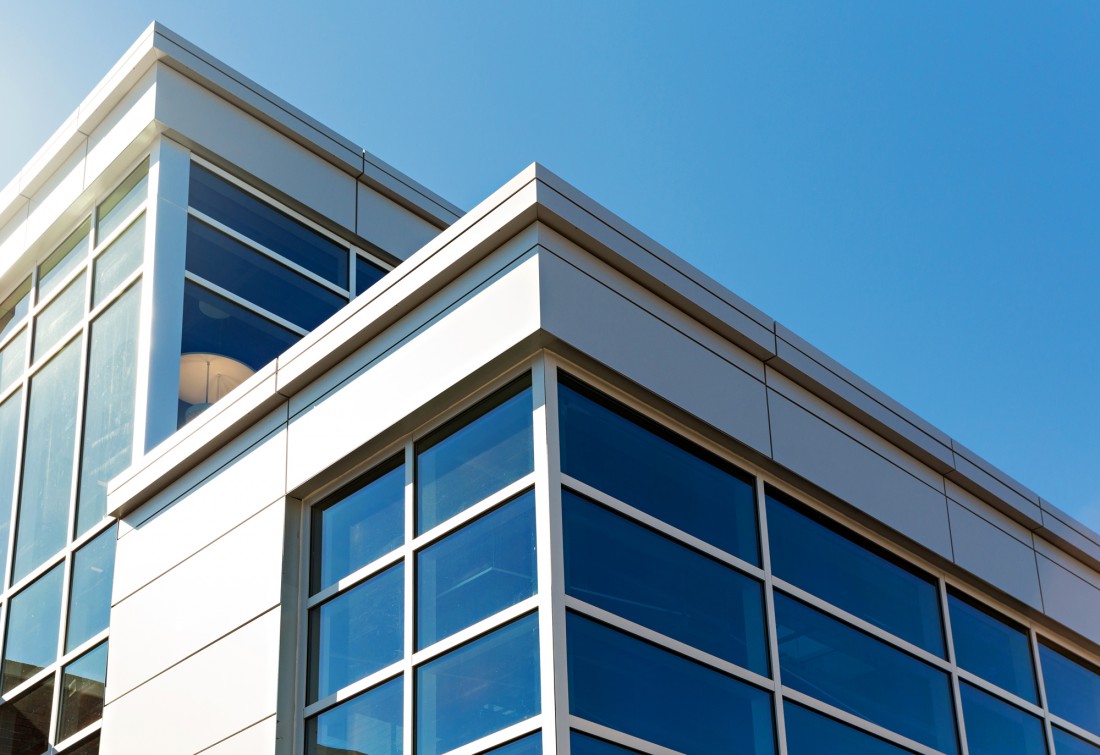 The building was constructed with daylighting as a major design element wanting to take advantage of the building's six existing skylights while also opening up previously bricked over walls. The addition of a glass storefront also brings a heavy amount of natural light through the interior.
The building's tenants and general contractors, McCrory Construction explain, "We planned to salvage a few remaining historic materials and characteristics and reimaging them within a modern, efficient building."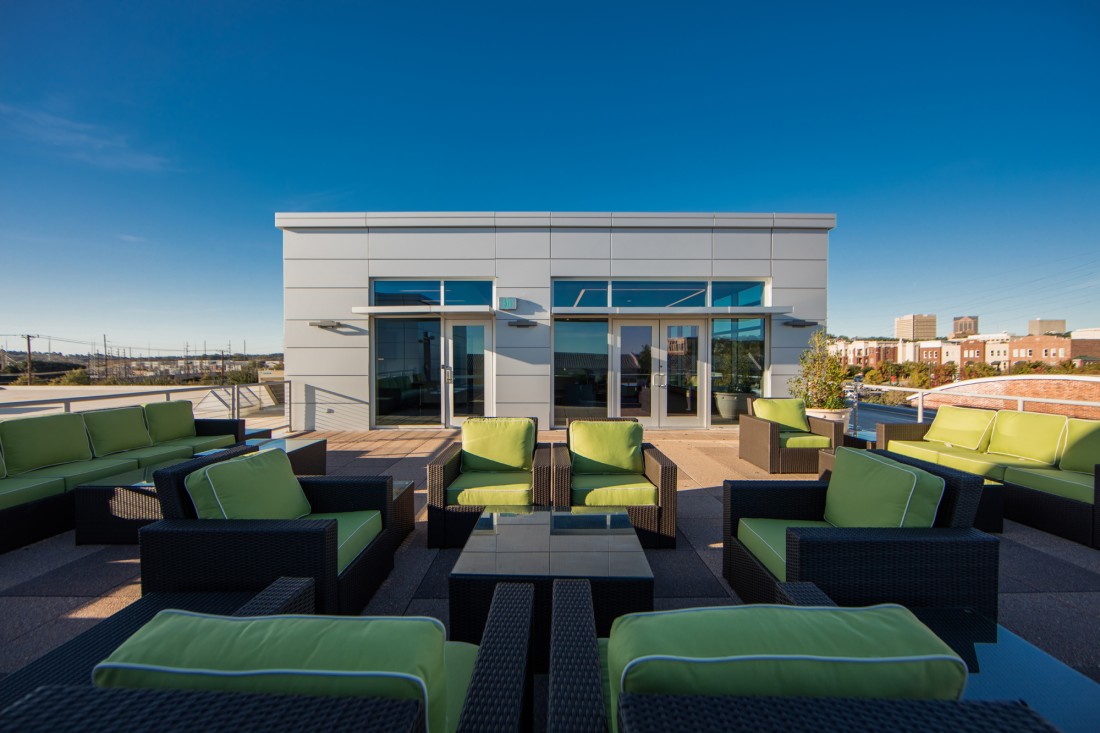 The building now inhabits McCrory and two other tenants who share the roof terrace and conference space. The renovation allowed the previous building to be updated with several metal composite components to create a contemporary aesthetic while ensuring the original integrity.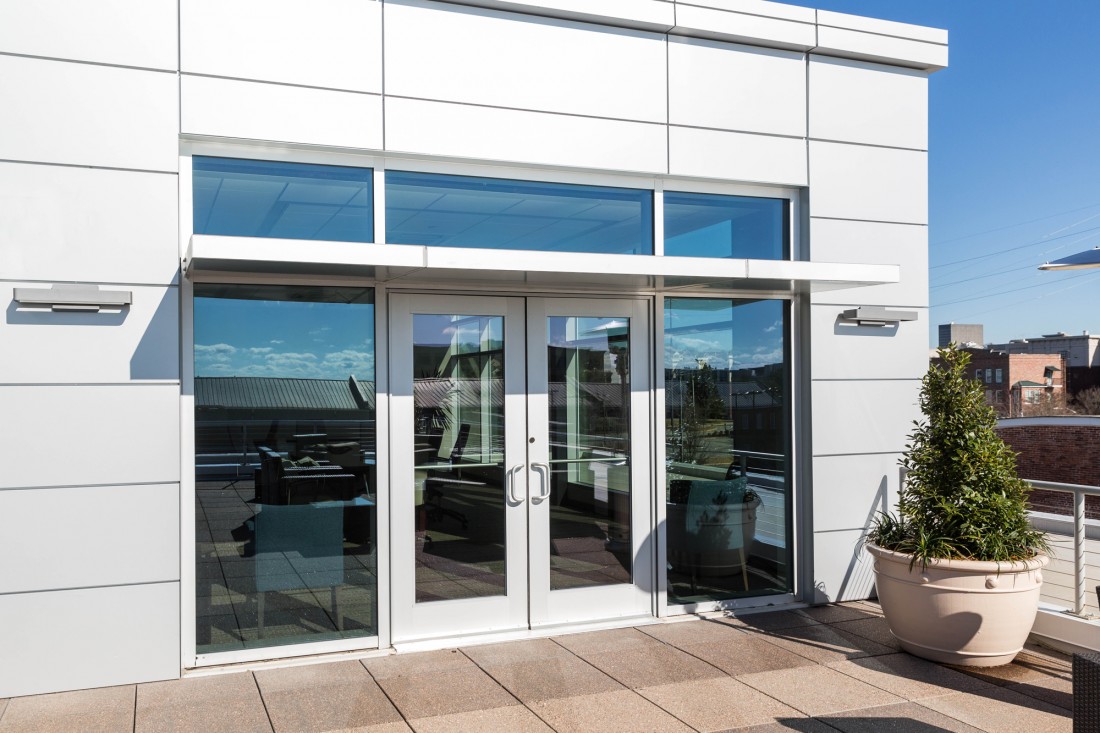 CEI Materials utilized the customizable R4000 Drained/Rear-Ventilated Rainscreen Panel Systems to fabricate the building's metal components. The silver aluminum composite offers a fantastic juxtaposition to the original brickwork, showcasing the past and future of this historic façade.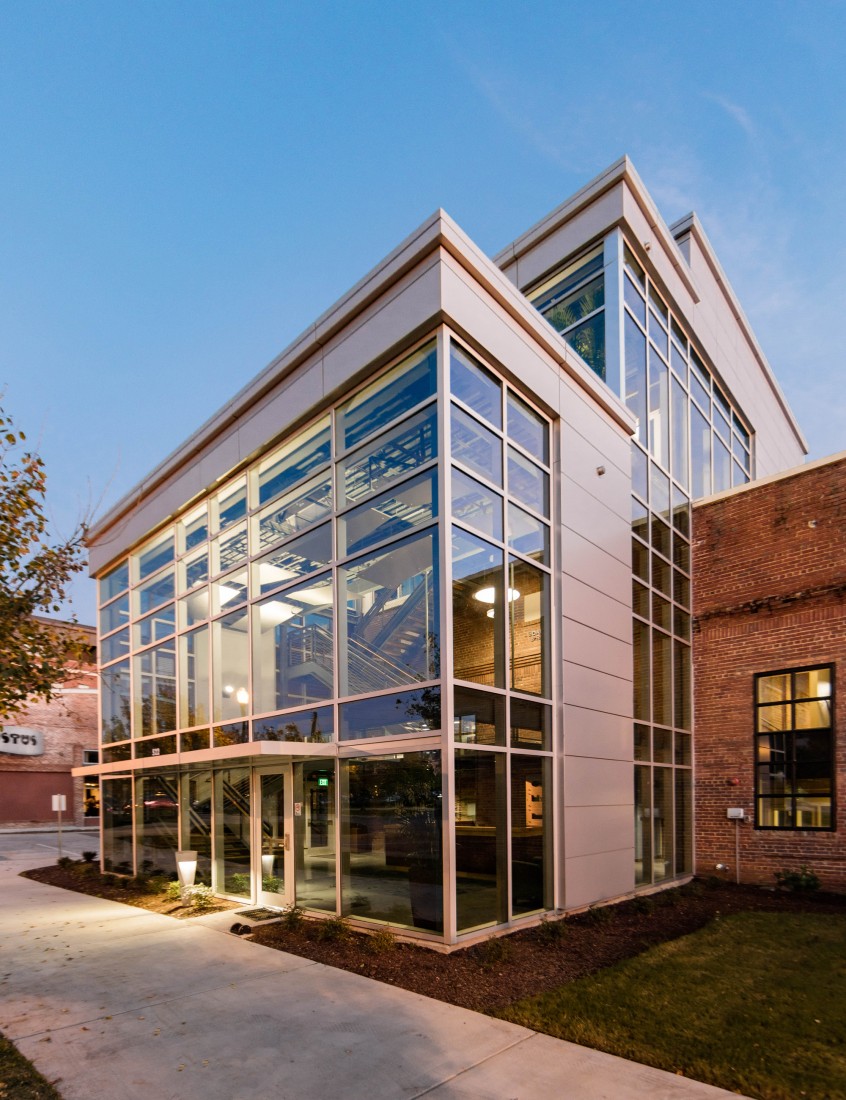 522 Lady Street in South Carolina was the 2016 winner of two historic preservation awards; The Historic Columbia Preservation Award's New Construction in a Historic Context and the Palmetto Trust for Historic Preservation's Historic Preservation Honor Award.