Architects Restore Historic School Adding Modern Metal Upgrades
| | |
| --- | --- |
| Project Name: | Henry H. Wells Middle School |
| Location: | Brewster, NY |
| Architect: | KG&D Architects |
| General Contractor: | Meyer Contracting Co. |
| CEI Materials System: | W5000 |
| Products: | metal composite materials (MCM) |
| Photography: | David Lamb Photography courtesy of KG&D Architects and the Hamlet Hub |
School design, particularly primary and secondary education facilities showcase a similar design approach across the United States, featuring a brick or stone material with some kind of metal product as well. The metal material often serves as a juxtaposing element to the brick and provides a more contemporary look. Brick and stonework are very often used symbolically in American architecture to showcase warmth, which is an essential component of educational design.
The renovation of the Brewster Henry H. Wells Middle School building is no exception. As the architects at KG&D describe, "This middle school renovation project remade an aging traditional 1957 building into a vibrant 21st Century school. In addition to extensive renovations to the existing building, new additions include a 26,000sf 3-level brick and block science wing, a new library addition, new stairwell addition and front entrance canopy."
The historic building required an abundance of renovations in addition to its expansion. For instance, the restoration was required on the building's plaster, millwork, marble and wood floors, windows, façade and molding. Interestingly, the project was part of a district wide mandate that pushed for high-performance, energy-efficient building solutions. The building was awarded a Citation Award for Architectural Excellence in the AIA Westchester/Hudson Valley Chapter.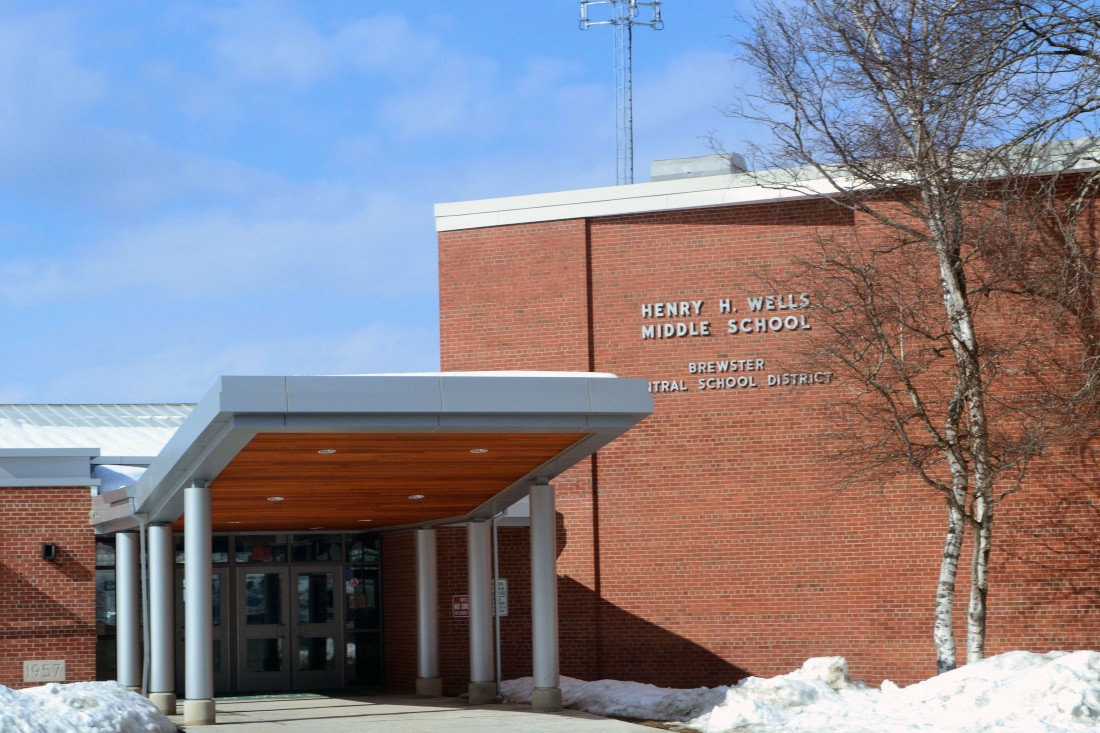 ​Photography courtesy of ©The Hamlet Hub
In addition to the vast exterior brickwork, the building utilizes metal composite components fabricated by CEI Materials. The MCM was fabricated utilizing the team's W5000 Route and Return Silicone Joint System. This system offers a weather tight economical assembly utilizing a closed cell backer rod, structural silicone joint and hidden fasteners.