Architects Design Sustainable Hospitality Development In Watertown's East End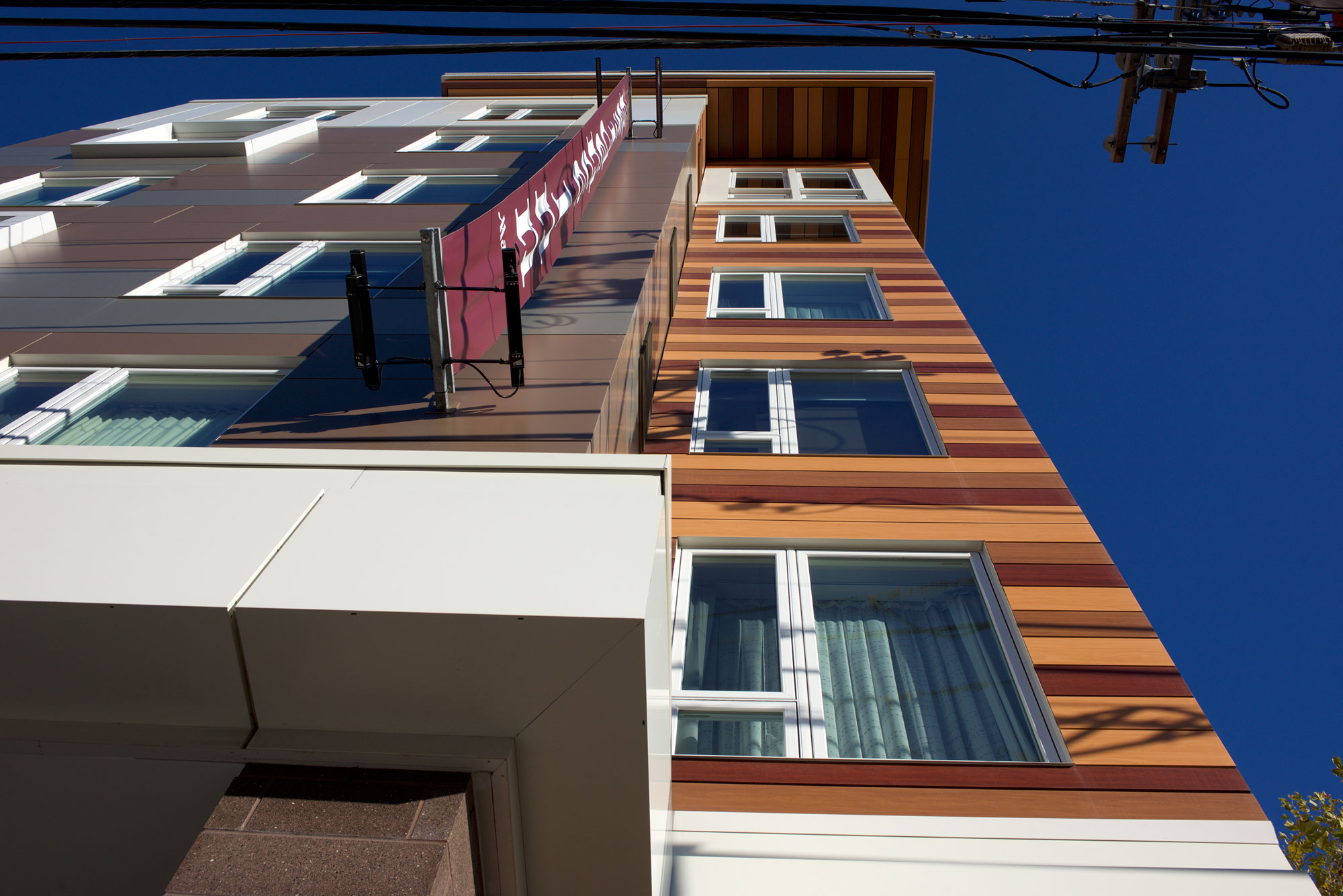 | | |
| --- | --- |
| Project Name: | Residence Inn Marriott Boston Watertown |
| Location: | Watertown, MA |
| Architect: | Stantec |
| General Contractor: | PROCON |
| CEI Materials System: | R4000 |
| Products: | MCM + Aluminum Plate |
| LEED: | LEED Silver |
| Photography: | CEI Materials |
The Residence Inn Marriott Boston Watertown is the first hotel built in the area in 50 years, Dana Forsythe of the Wicked Local Watertown explains. The hotel is the joint venture between developers Boylston Properties of Boston and Stonebridge Companies in Denver. Boylston is known for their recent projects in developing areas of Boston such as the recently completed LINX, the $60 million corporate development in Watertown.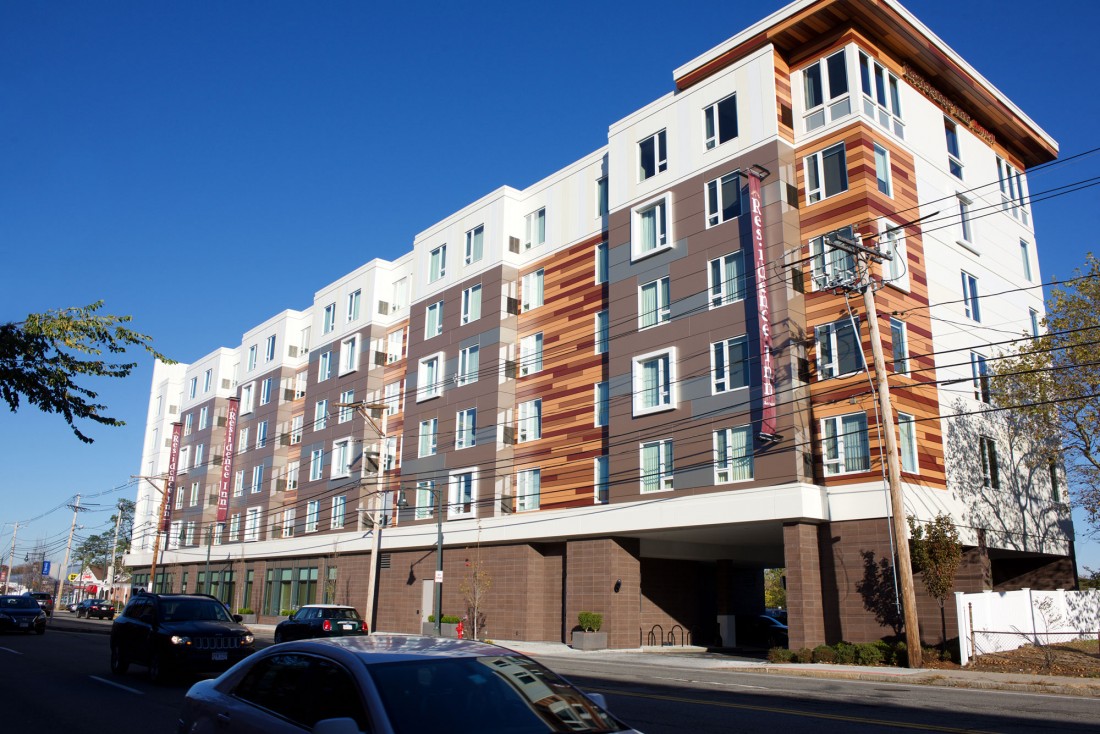 The Residence Inn Marriott is located in Watertown's East End. William McQuillan, Principal of Boylston Properties describes, "We built a contemporary building on purpose that has a 24/7 life to it. It's about the future of Watertown, and it's one of a number of projects going on in the East End that are all about the future of Watertown."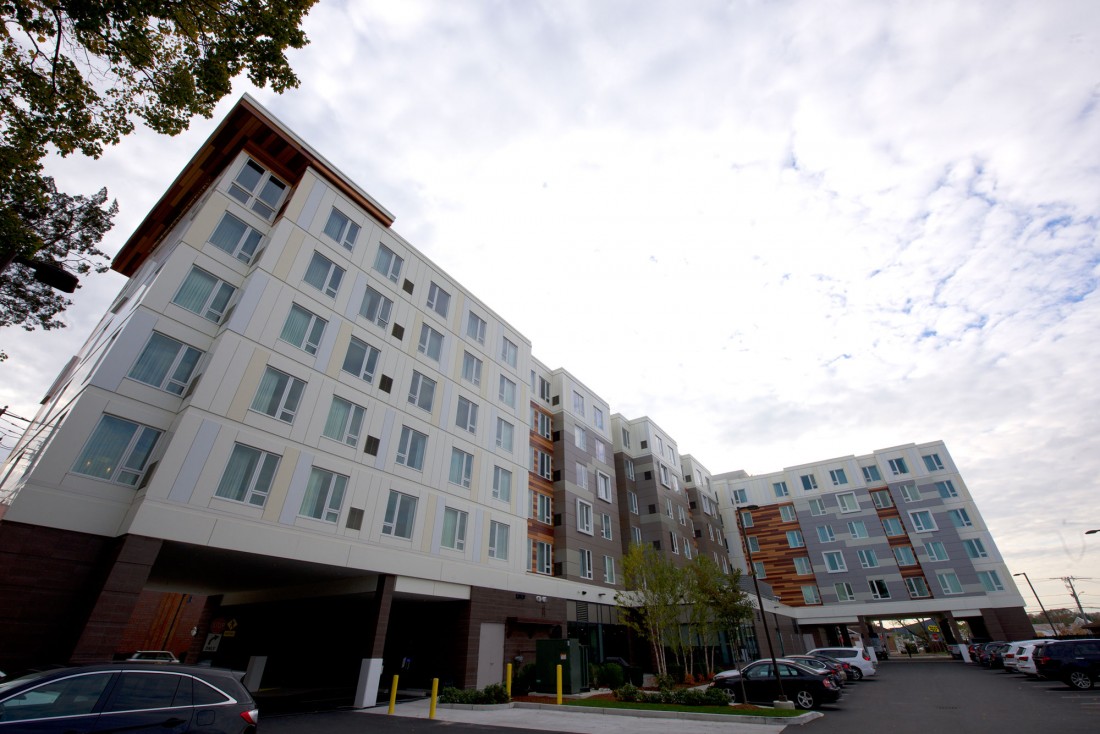 The LEED Silver hotel was designed by Stantec Architecture and sits in the location of the former Charles River Saab, the oldest Saab dealership in the United States. The 108,000 square-foot hotel features an abundance of sustainable amenities that contributed to its LEED ranking including energy-saving HVAC, lighting and groundwater systems. Additionally, a range of sustainable construction processes was also adopted.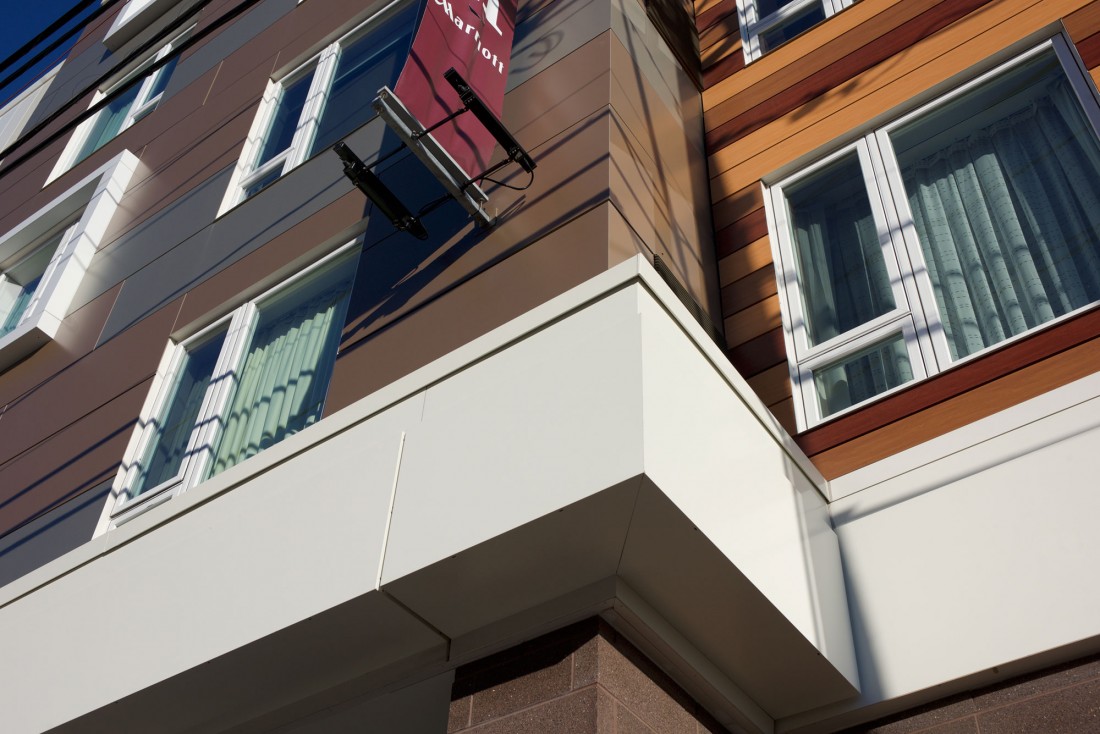 According to the general contractors at PROCON, "The building's exterior was a combination of color reflective masonry and panels with lighter toned upper floors highlighted by recessed faux wood accents."
CEI Materials, using the R4000 Drained Rear-Ventilated Rainscreen System, fabricated the metal composite and aluminum plate components of the façade. This system offers rainscreen technology with varying joint widths as well as color versatility. According to CEI Materials' Project Manager Nick Sodt, "With ten different colors on the project, joint colors and color layout of the panels required special attention in the final design and also fabrication and installation."
He further describes, "CEI fabricated 45,000 square feet of metal components for the project which saw a few challenges along the way such as the site access on Arsenal Street due to existing power line layouts. Additionally, we fabricated large 14-16' long panels for the exterior which created some challenges in terms of shipping and installation that were overcome."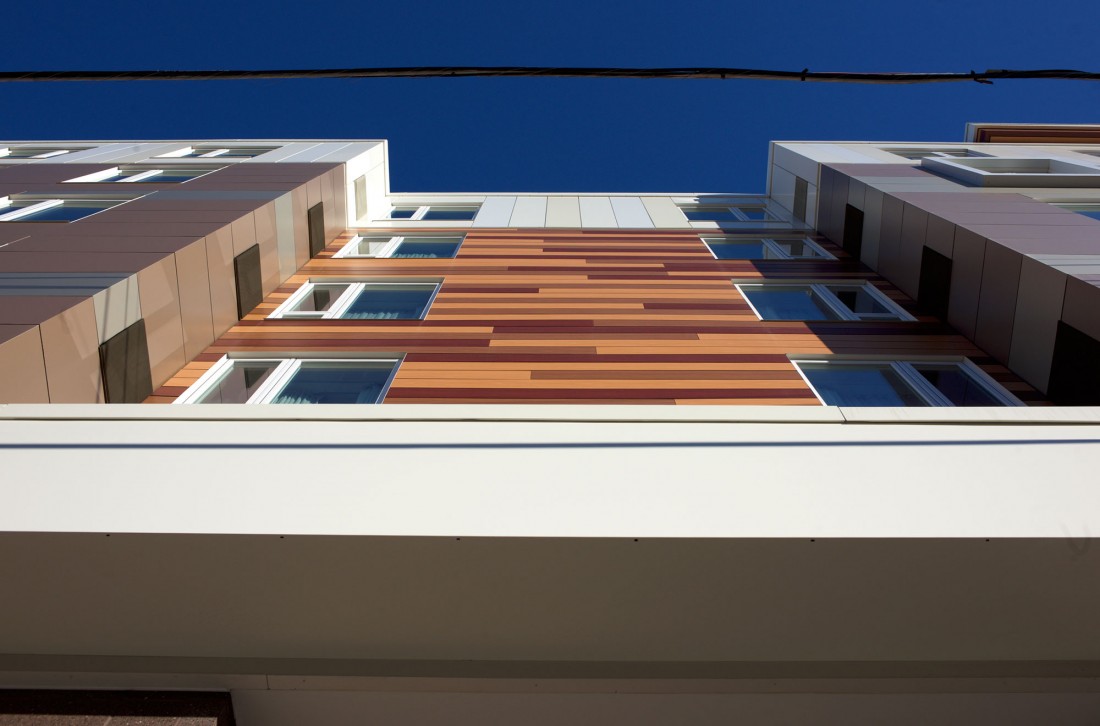 The six-story hotel was a welcomed addition to the area offering 150 spacious accommodations ranging from studios to two-bedroom suites with fully equipped kitchens. Guests can enjoy an array of modern conveniences including an indoor saltwater pool. Watertown, located in Greater Boston, is becoming highly popular with new sustainable developments breathing new life into the area.