Architects Design State-Of-The-Art Bank Branch In Fort Wayne, Indiana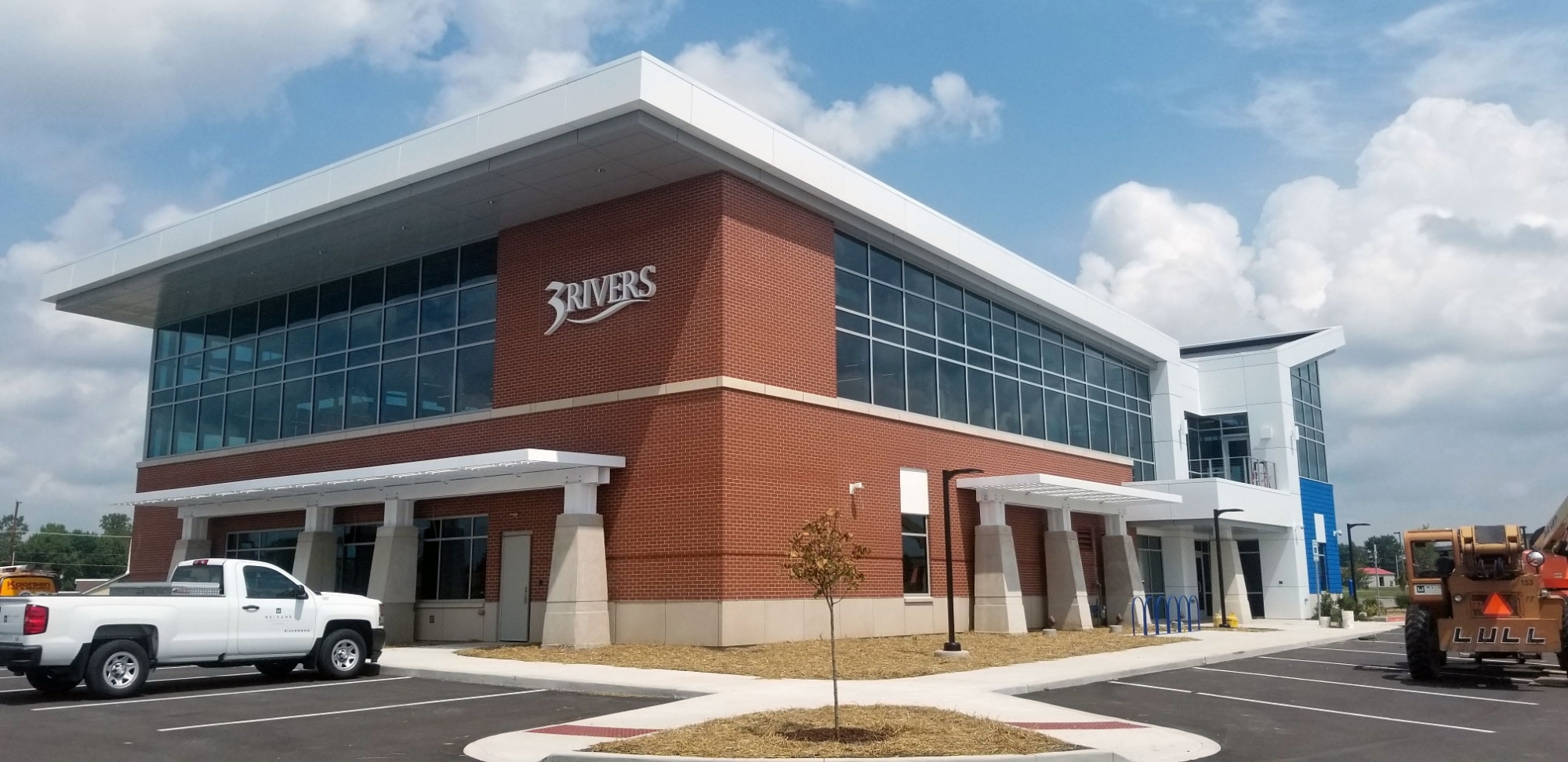 | | |
| --- | --- |
| Project Name: | 3Rivers Federal Credit Union |
| Location: | Fort Wayne, IN |
| Architect: | Bona Vita Architecture |
| Client: | C.L. Schust Co. |
| CEI Materials System: | R4000 |
| Products: | Metal Composite Material (MCM) |
| Photography: | CEI Materials |
The Stellhorn Crossing 3Rivers Federal Credit Union branch features a 16,448-square-foot two-story building. Featuring a full-service branch and mortgage center, the new building replaces the company's Maysville Road leased branch. Designed by Bona Vita Architecture, the facility features a more open concept with separate rooms for both business and investment services.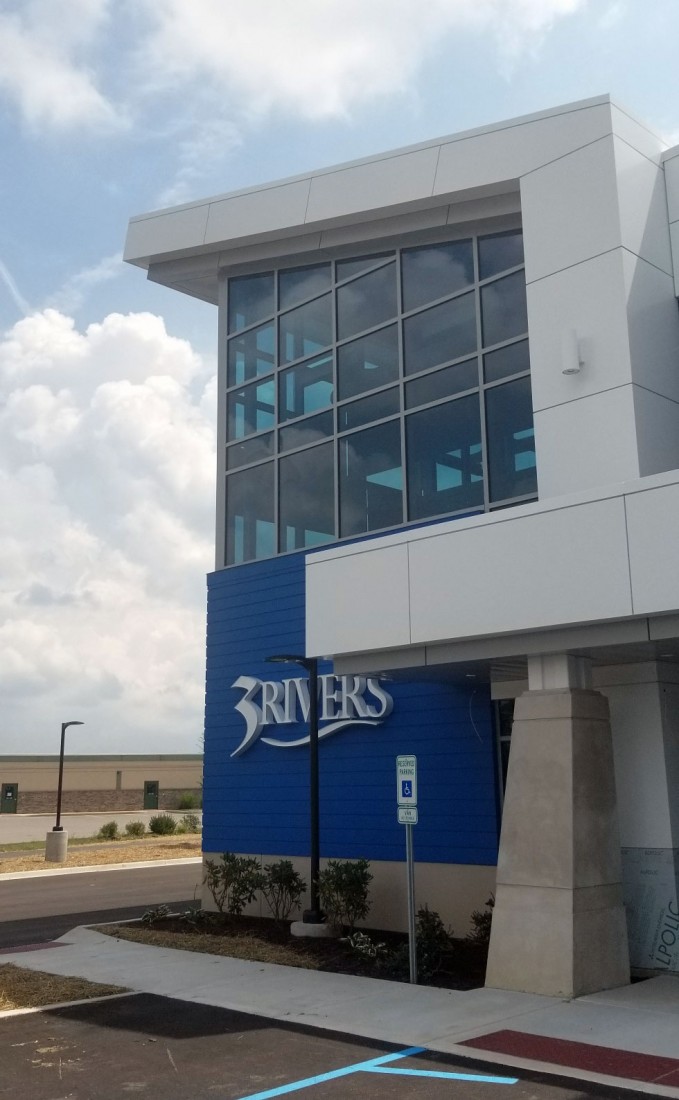 To house the company's 50 employees, the mortgage center features an open office concept, multiple conference rooms, video conference space, and community space that accommodates around 70 guests. Additionally, the branch features a multi-lane drive-thru ATM, space for financial wellness seminars, training and community events.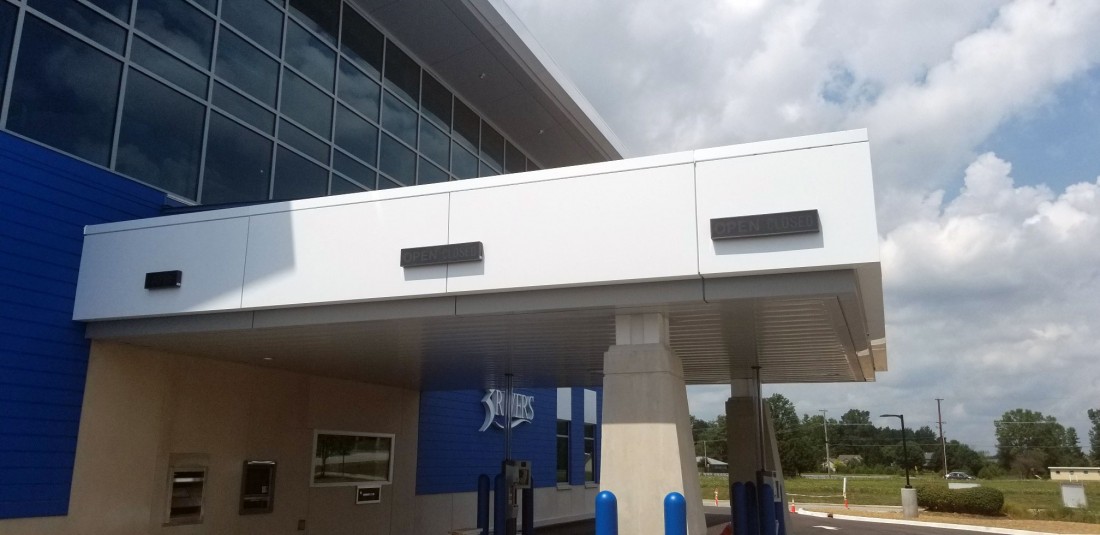 3Rivers CEO Don Cates explains, "We are very excited to be making this significant investment in the northeast side of Fort Wayne. The state-of-the-art building will accommodate our growing team and provide better member experience. Our mortgage team will enjoy a great new work environment and with more room to interact with members, realtors, and builders."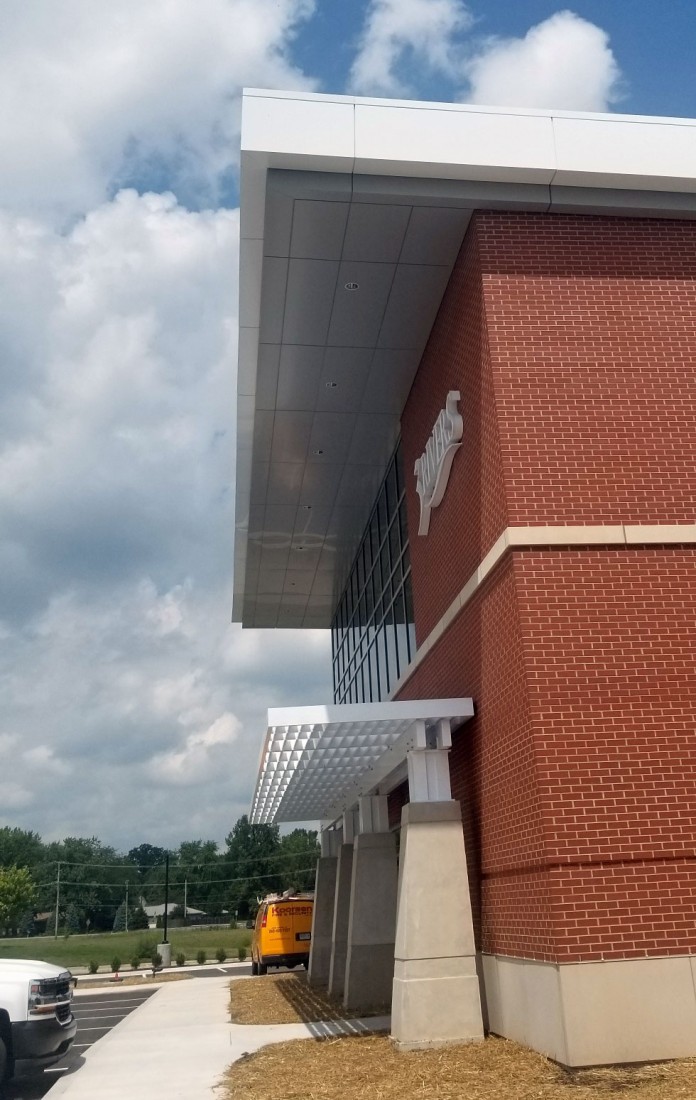 The building's design utilizes a shared wallspace exterior. Featuring concrete, brick, aluminum composite and the company's signature 3Rivers blue. CEI Materials worked closely with C.L. Schust Co. to fabricate the metal composite components. Fabricated with CEI Materials' R4000 Drained/ Rear-Ventilated Rainscreen Panel System, this system offers rain screen technology with varying joint widths as well as color versatility.