Architects Design Contemporary Police Station With CEI Materials Fabricated Panels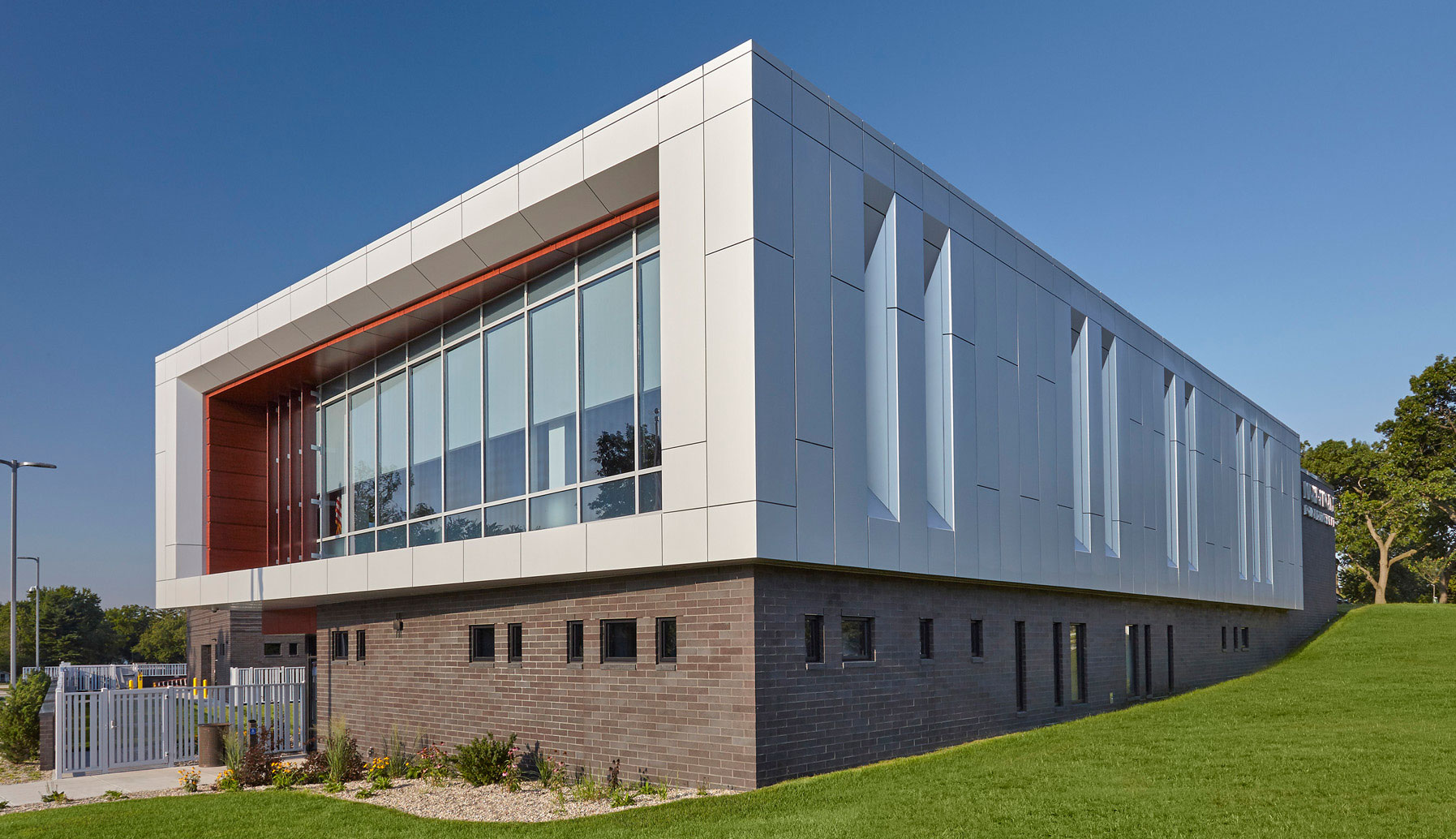 | | |
| --- | --- |
| Project Name: | Michigan City Police Station |
| Location: | Michigan City, IN |
| Architect: | American Structurepoint |
| General Contractor: | Larson-Danielson Construction Company |
| Installer: | SDI Exterior Systems |
| CEI Materials System: | R4000 |
| Products: | MCM |
| Photography: | American Structurepoint |
Historically municipality design takes few risks and sticks within a more traditional approach to its architectural design. These buildings often represent a community's public use government spaces and remain unchanged for years. Occasionally, municipalities are designed with innovative technologies and modern building palettes, offering a community a distinguished beacon.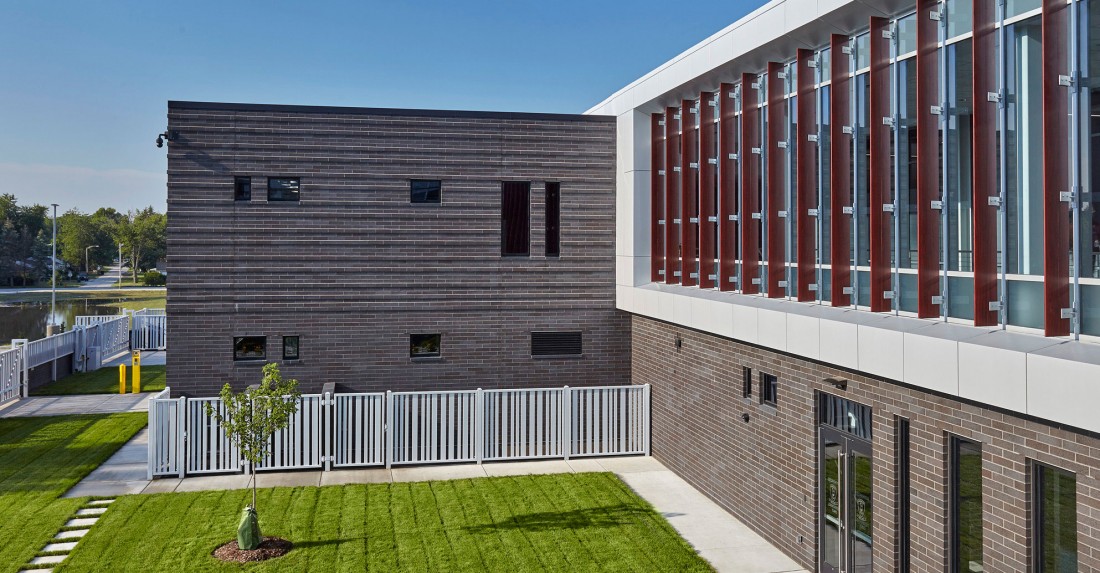 The Michigan Police Station in Michigan City, Illinois, replaced a previously outdated, half a century's old structure, with a sustainable modern alternative. The architects at American Structurepoint's Architecture + Interiors Group describe, "…this state-of-the-art law enforcement facility provides a long-term public safety solution for officers, promotes energy efficiency, and improves the quality of life in the Eastport neighborhood."
The 42,000 square foot structure welcomes the community with an inviting design that utilizes both contemporary exterior design elements and natural daylighting techniques. Centrally located, the project sits on the former site of the Eastport Elementary School, near the Cleveland Park. As part of the Michigan Boulevard revitalization program, the $13 million project boasts an integrated façade.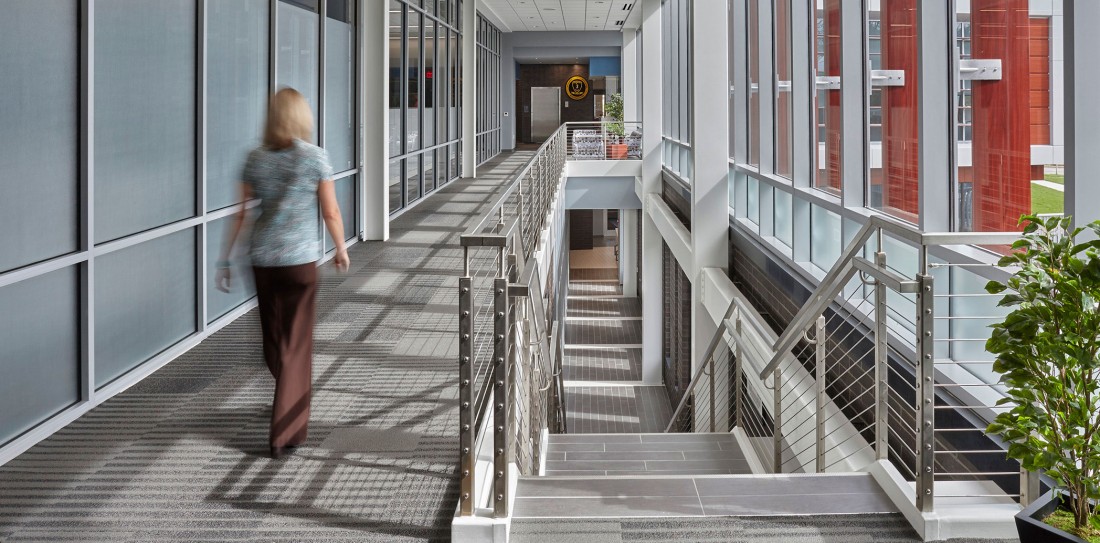 The interior was purposefully designed to maximize both daylight and energy. The most heavily used areas are situated on the buildings perimeter to utilize natural light throughout the day, while the 24-hour operations are confined to the first floor to reduce energy consumption. Interestingly, and keeping with the modernity of the design, the building features a 360-degree virtual firing range that is tucked into the hillside. Additionally, the building utilizes solar panel roofing and heat recover technology from a Variable Refrigerant Flow system.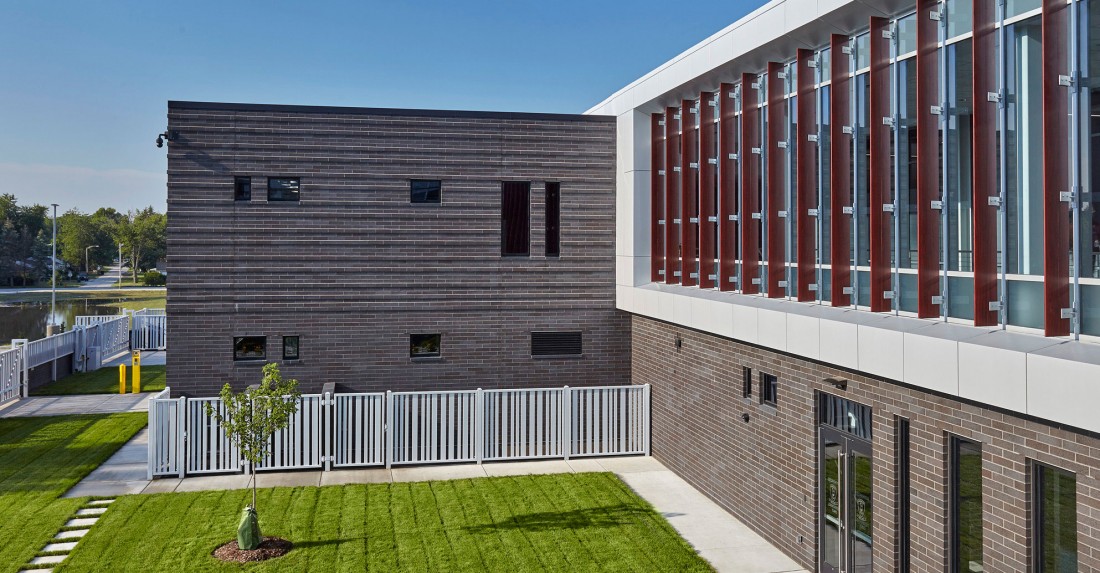 Cantilevered above a brick base the exterior is clad in over 10,000 square feet of 4mm Reynobond® Anodic Clear and Colonial Red aluminum composite material (ACM). The red fabricated ACM louvers offer both a control mechanism for solar heat gain and also a bold contrasting element to the metallic metal.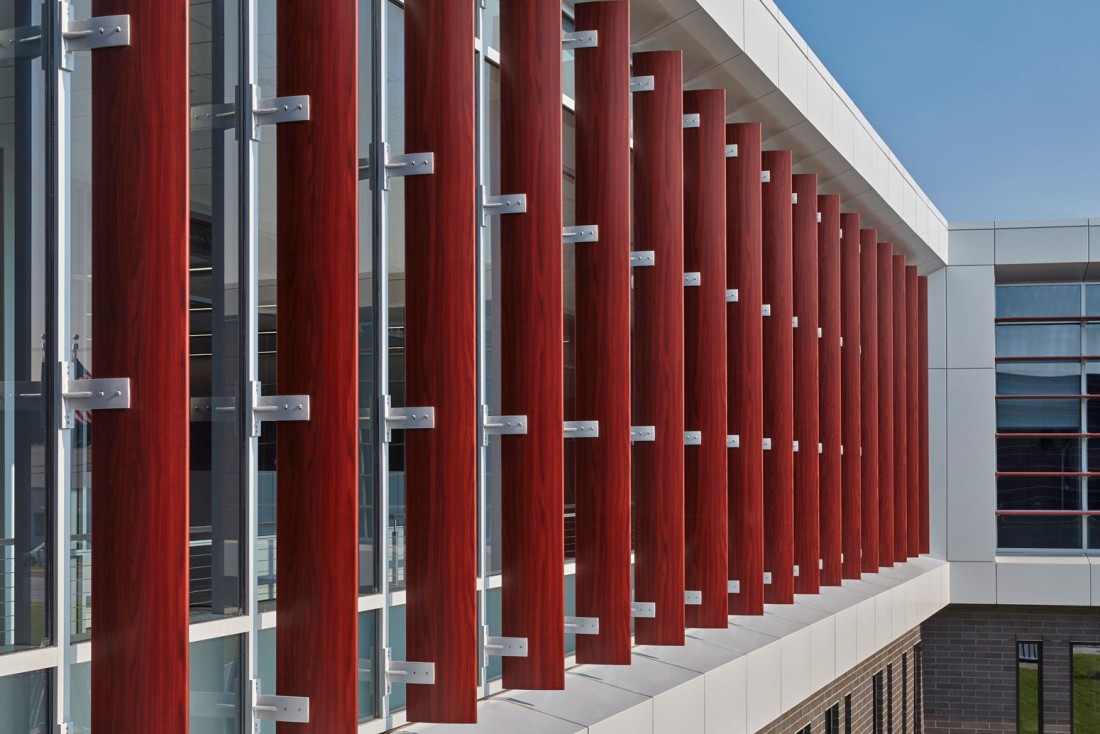 The ACM was fabricated by CEI Materials utilizing their R4000 Drained Rear-Ventilated Rainscreen System and installed by SDI Exterior Systems. The ACM is fabricated on top of 2" Z furing with Owens Corning FOAMULAR® 250 Rigid Insulation.
Garrett Harris, Project Manager at CEI Materials, explains, "We faced some challenges both on the design end as well as the installation in terms of adhering to the different angle requirements and the ability to ensure and maintain a clean joint layout." Overcoming these challenges was a joint venture between the general contractors at Larson-Danielson Construction Company, CEI and the installer resulting in a seamless exterior façade.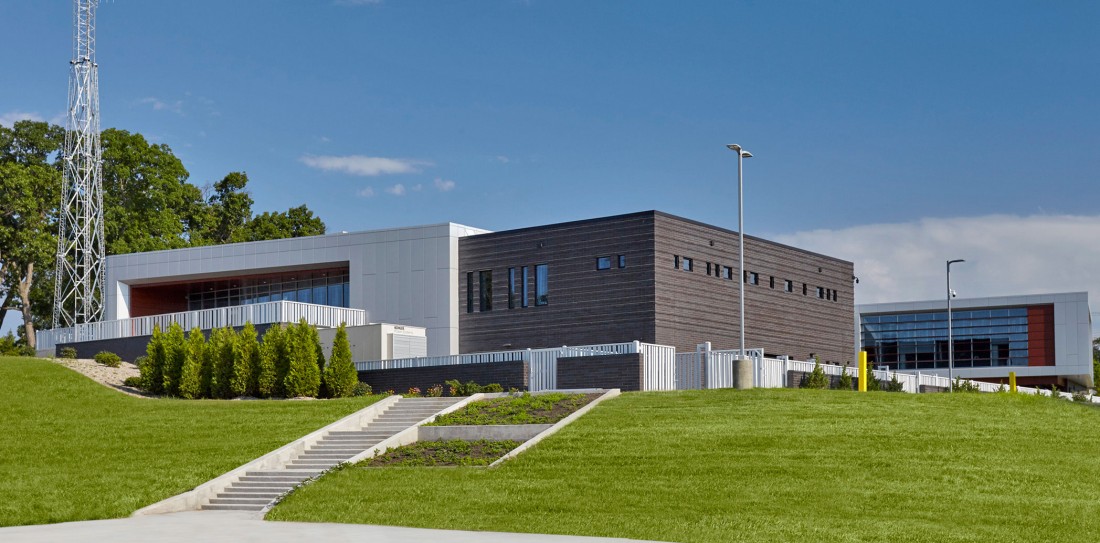 The architects further describe, "The city, with community input, made improvements to the park, which included a walking trail, playground equipment, a basketball court and the preservation of an illustrious sledding hill. Together, the park revitalization and new police station improve the quality of life for building occupants and the surrounding neighborhood."
information and photography courtesy of American Structurepoint