Architects Complete LEED Silver Renovation Of Historic Library In Massachusetts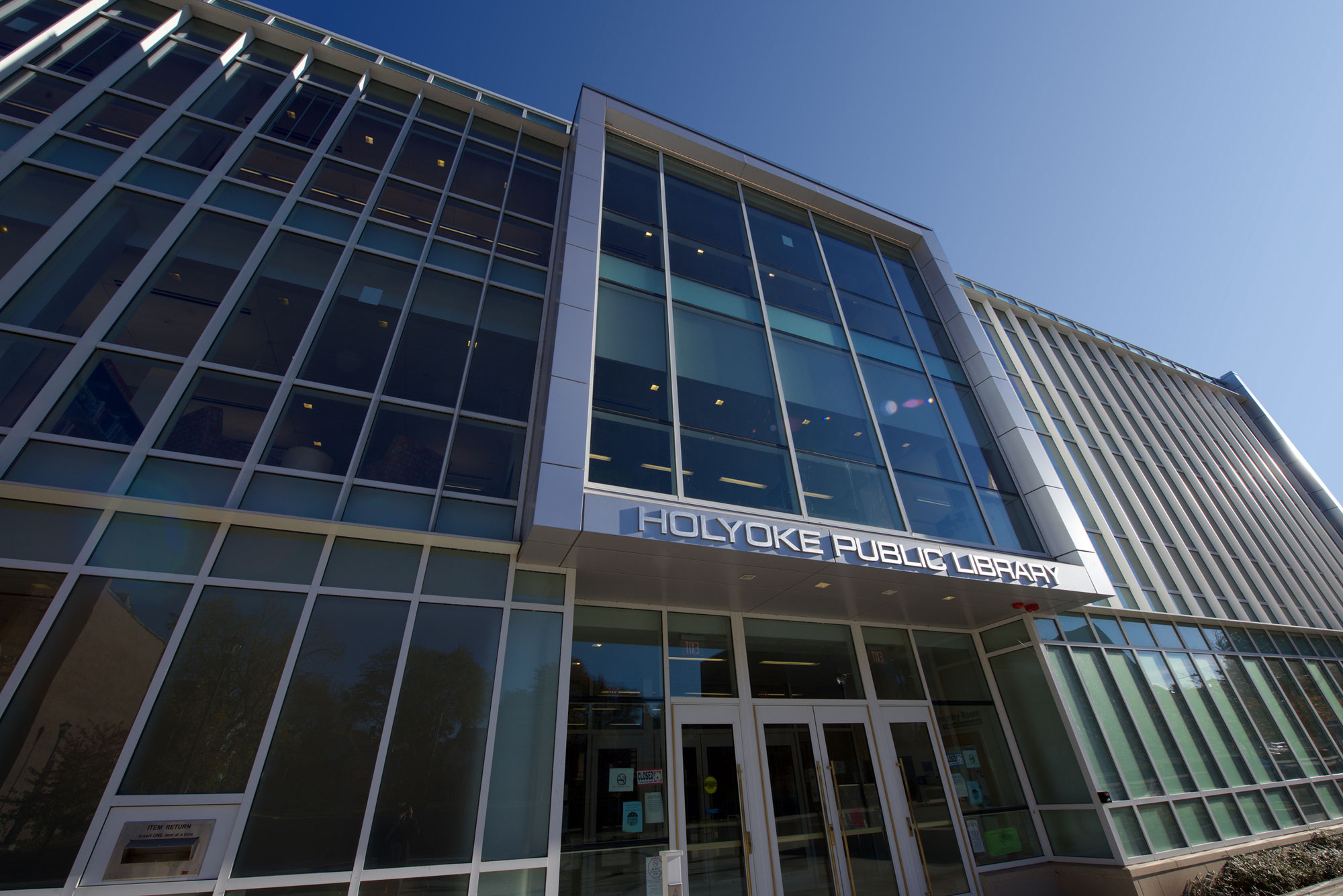 | | |
| --- | --- |
| Project Name: | Holyoke Public Library |
| Location: | Holyoke, MA |
| Architect: | Finegold Alexander Architects |
| General Contractor: | Fontaine Brothers |
| Installer: | Great Lakes Metal Panels |
| CEI Materials System: | R4000 |
| Products: | MCM, Vert-a-Cade Screen |
| Photography: | Bob O'Connor (see below image) and CEI Materials |
| Sustainability: | LEED Silver |
The Holyoke Public Library in Holyoke, Massachusetts was built by James Clough in 1902. The original structure, after a century of public use, was literally crumbling. With broken pieces of exterior cornice falling daily and water damage throughout, the library was in desperate need of renovation. "A lack of funds, the passage of time and faulty drainage made 40% of the interior unusable by the time the library began renovations," Finegold Alexander Architects explain.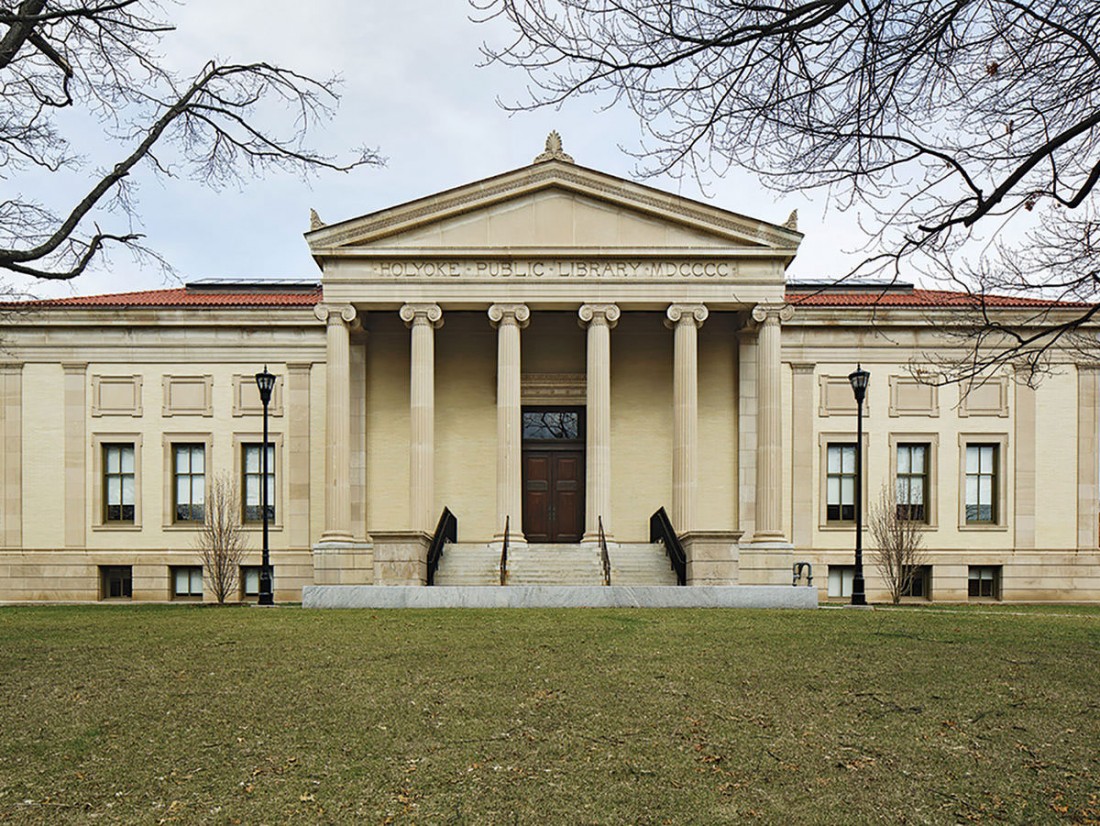 Image Bob O'Connor
The Library's director María G. Pagán told Preservation Magazine editor Amy Sutherland that the library's representatives had two primary objectives for its renovation, preservation and expansion. The library's neoclassical design and century's long public use landed it a place on the National Register of Historic Places. This list ensures that any renovation or expansion be completed within a set of parameters that ensure the structure's integrity is upheld.
With this, Finegold Alexander Architects created a design that complemented the early 20th century architectural style while simultaneously showcasing modernity with 21st century upgrades.
The project's general contractors at Fontaine Brothers explain, "The project involved selective demolition of 18,180 square feet of the interior of the original library building, including millwork and flooring, as well as associated plumbing, electrical, and HVAC improvements."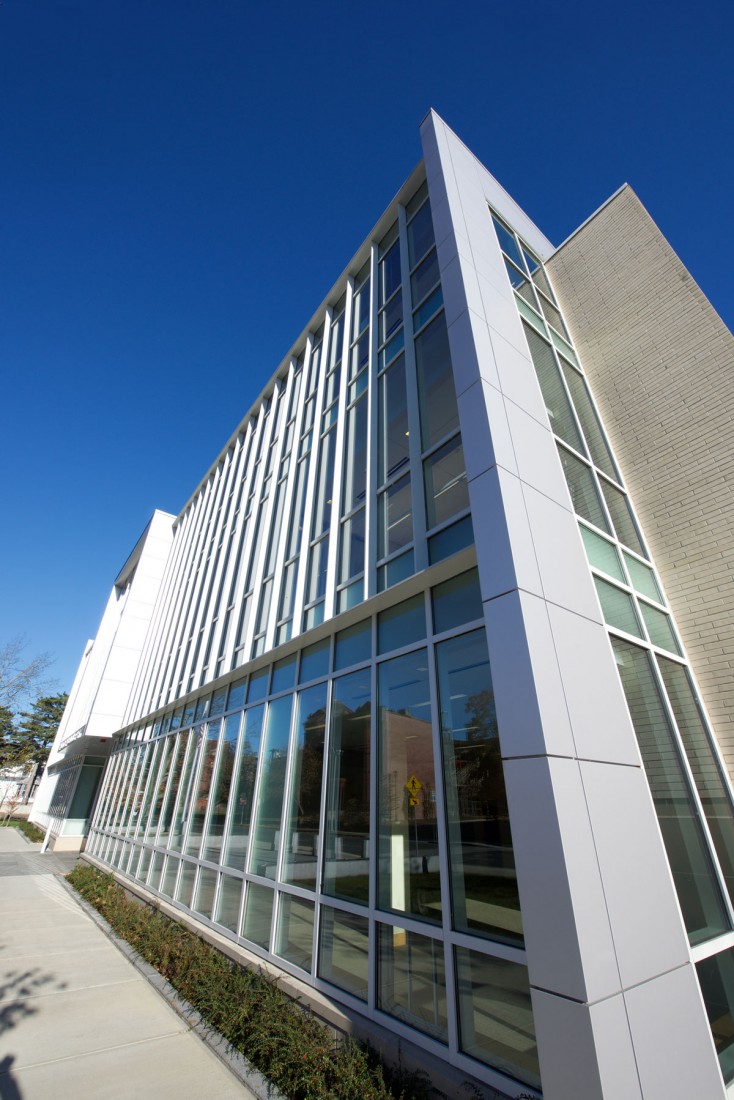 The library renovation nearly doubled its available space. Transforming existing interior spaces to naturally day lit reading destinations. The expansion attaches itself to the original structure, creating a multifaceted design. The modern addition features a glass and metal façade with an abundance of windows creating a light filled beacon at night.
The redesign offers a haven for reading enthusiasts where contemporary design meets sustainability. The library, which achieved LEED Silver certification status, has a series of sustainable amenities such as low flow water fixtures and sensored lighting systems. The architects further describe, "Careful research, attention to detail, and experienced personnel enabled the great success of balancing historic significance with current needs."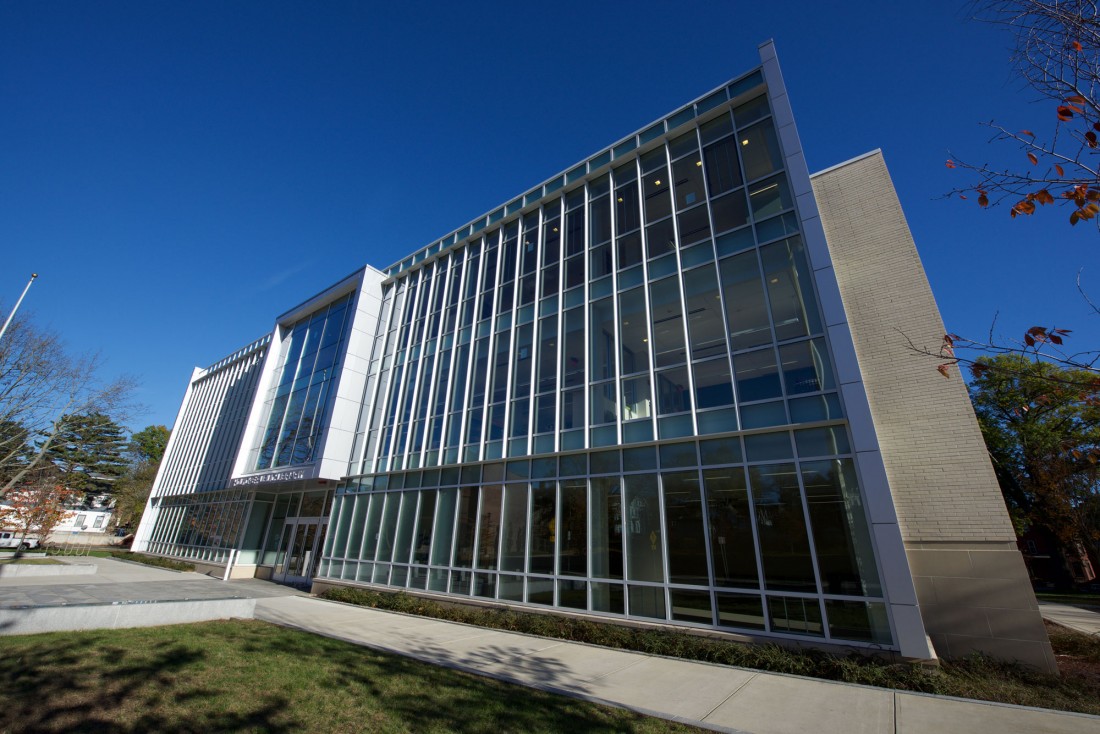 The steel-framed facade was clad in 4mm Reynobond metal composite material (MCM). The Anodic Clear finish and glass exterior play with light and shadow throughout the day. CEI Materials fabricated the MCM using their custom R4000 Drained Rear-Ventilated Rainscreen System. Additionally, CEI fabricated 93 linear feet of a Vert-A-Cade Screen by Construction Specialties.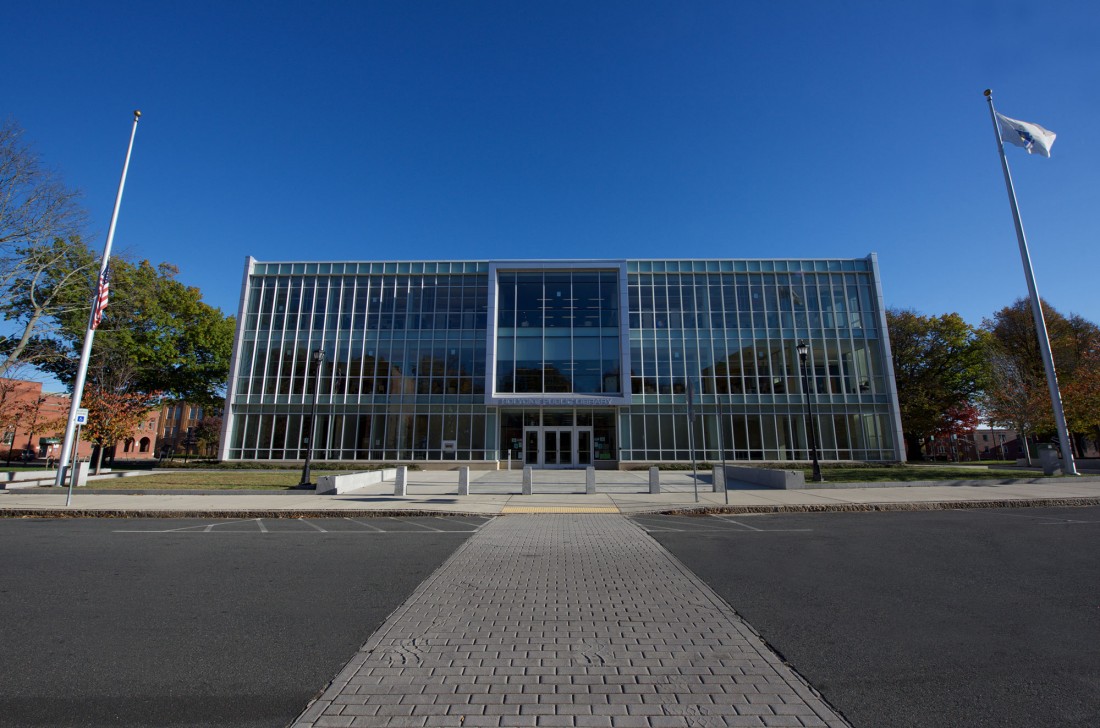 The building took a radical approach to preservative design in what Pagán referred to as "old meets new" she explains the decision to contemporize the library as, "We couldn't and didn't want to replicate the old building. We wanted something that would speak to now and the future."
information courtesy of Amy Sutherland of Preservation Magazine
SaveSave
SaveSave
SaveSave
SaveSave