Apartment Building Dazzles Downtown DC With 14-Story High Prismatic Aluminum Fin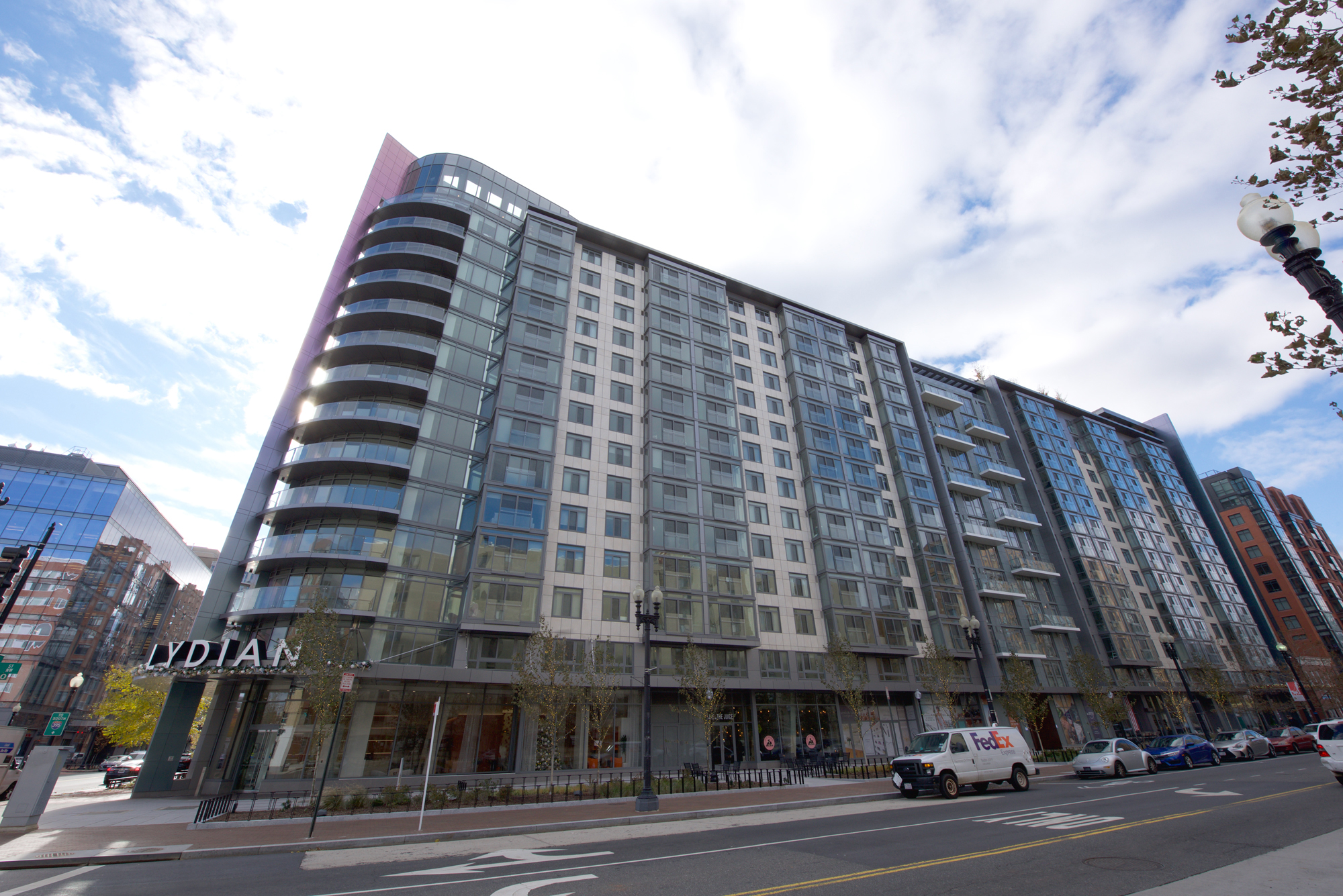 | | |
| --- | --- |
| Project Name: | The Lydian, 400 K Street NW |
| Location: | Washington, DC |
| Architect: | Davis, Carter, Scott |
| General Contractor: | HITT Contracting |
| CEI Materials System: | R4000 |
| Products: | Metal Composite Material (MCM), Louvers, Insulated Metal Panels (IMPs) |
| Photography: | CEI Materials |
The Lydian, at 400 K Street NW in Washington DC, is an over 300-unit luxury apartment complex with a captivating exterior. Developers, Quadrangle Development Corporation and The Wilkes Company, initiated the construction of the complex, which sits in the Mount Vernon Triangle adjacent to the building's sister complex, the Lyric. The mixed-use residential structure features over 13,000 square feet of ground floor retail and restaurant space.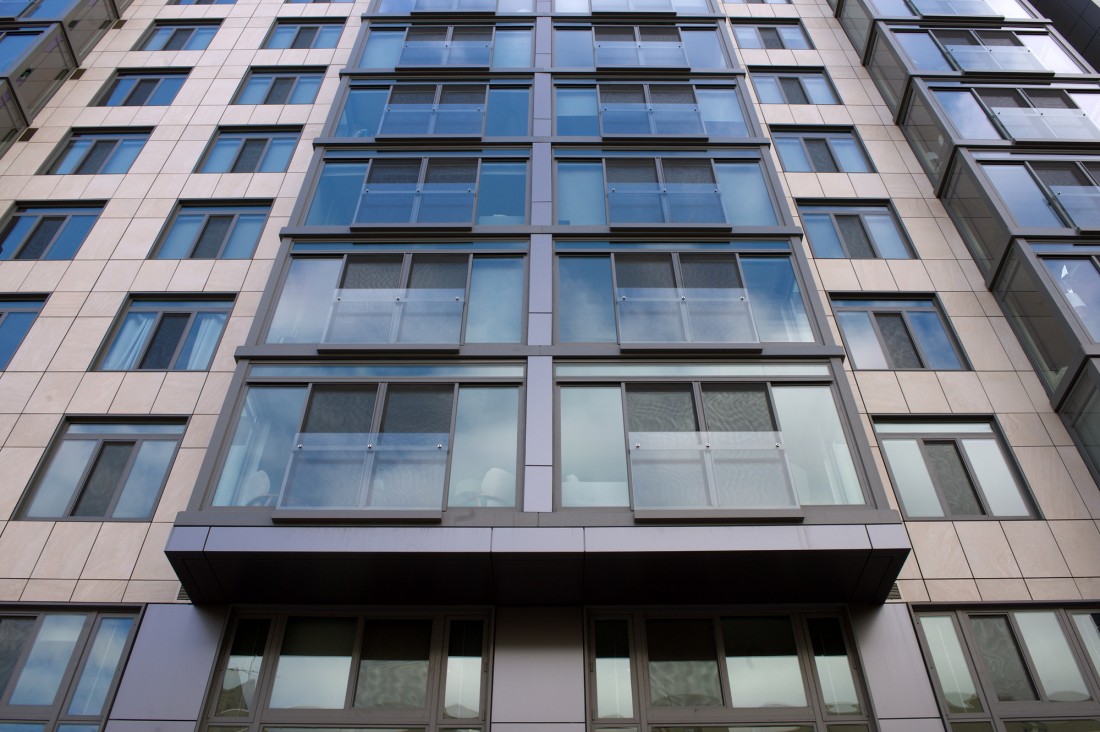 Davis, Carter, Scott designed the building with the latest in luxury residential amenities to compete in the ever-growing DC marketplace. The amenities include a rooftop resort-style pool and spa, herb garden, tranquility garden, large fitness center, and even pet grooming areas.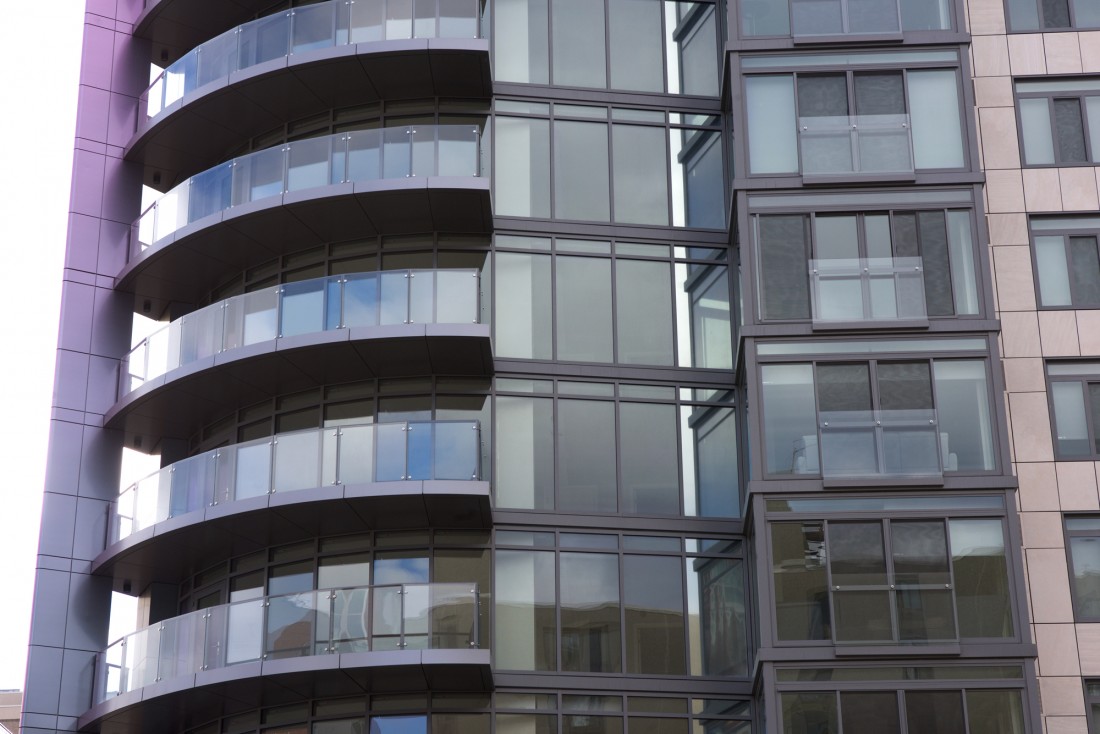 The building's construction is valued at over 72 million dollars. Completed by HITT Contracting, the team explains, "The porcelain tile rainscreen facade features all-glass Juliet balconies and a prismatic dragonfly wing metal panel clad fin. The building structure is post-tensioned, cast-in-place concrete; construction also includes support of excavation and underpinning."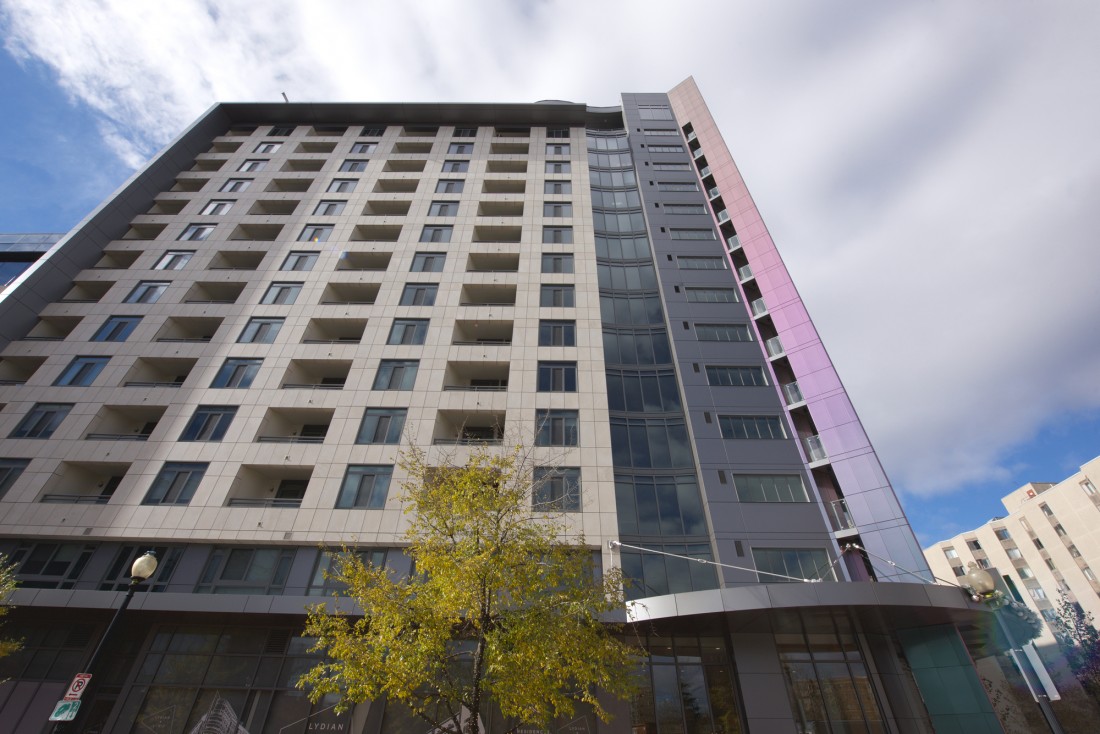 The most distinctive feature of the building's façade is its prismatic fin, fabricated by CEI Materials. Jeff Henry, CEO of CEI Materials, describes, "Any time we have complex shapes or designs we like to mock them up in advance." The bull nose was fabricated utilizing an ALPOLIC Prismatic finish at a 6-inch diameter, which is one of the tightest diameters you're able to achieve with a metal composite panel. The panel runs vertically the scale of the 14-story facade. The panels' iridescent qualities allow natural light to playfully interact with its coloring based on time of day and focal viewpoint.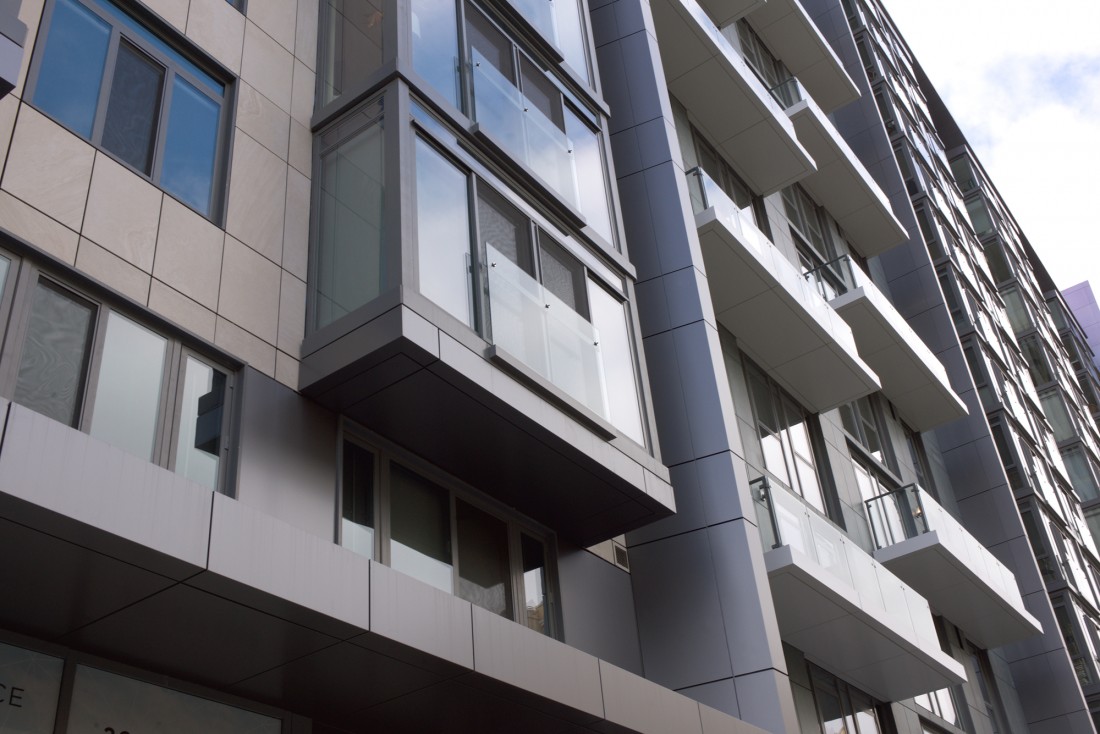 In addition to the exterior metal composite panels used, CEI Materials also fabricated the building's exterior louvers and insulated panels.