Company Headquarters Modern Expansion Features Metal Enveloped Façade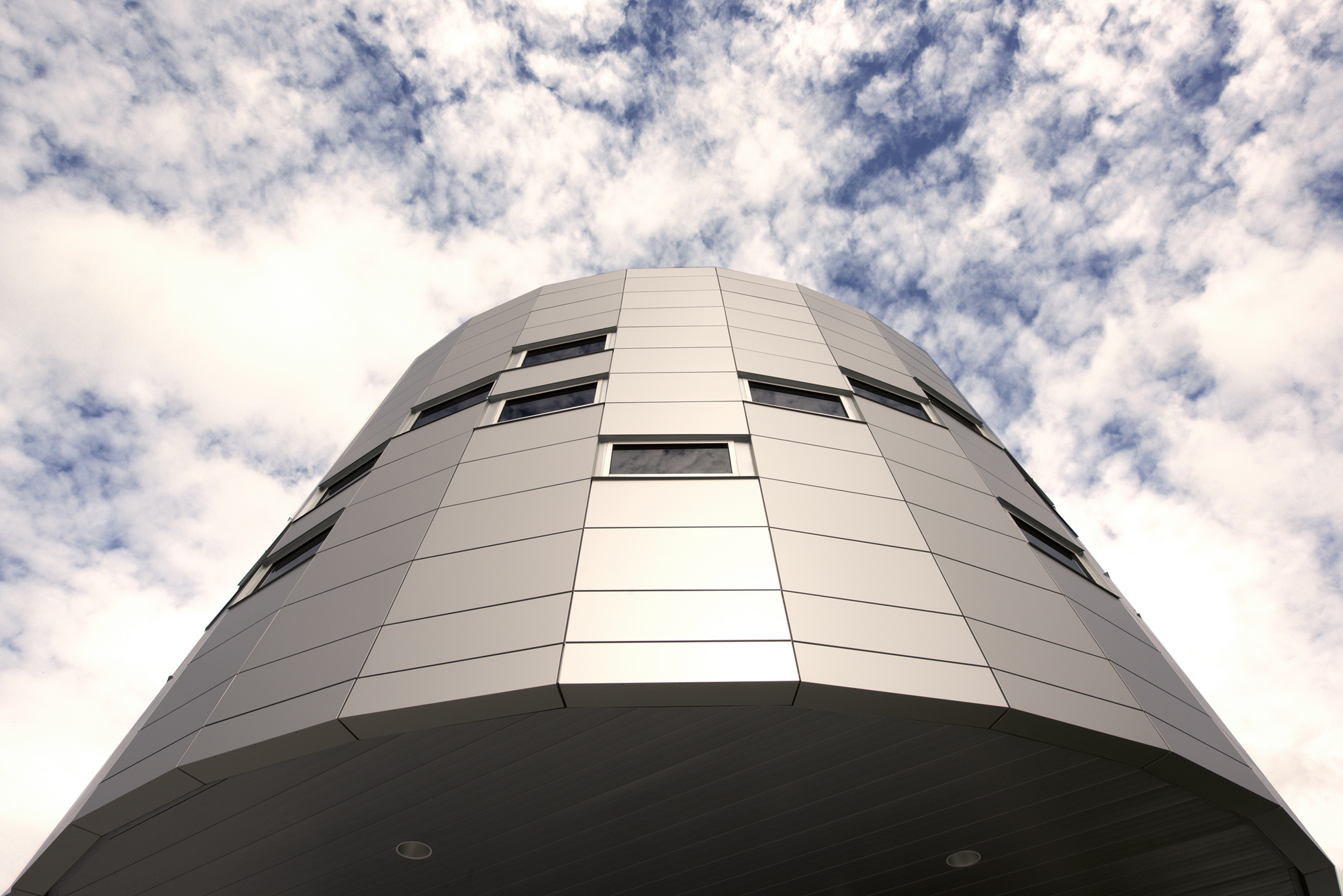 | | |
| --- | --- |
| Project Name: | Midwest Energy Cooperative |
| Location: | Cassopolis, MI |
| Architect: | Mitchell & Hugeback Architects |
| General Contractor: | Slatile Roofing |
| CEI Materials System: | R4000 |
| Products: | MCM |
| Photography: | CEI Materials |
With the growth of their company, particularly the Internet services division, Midwest Energy sought an updated facility. The result was a 129,000 square-foot facility in Cassopolis, Michigan. The 82-acre site meets the needs of the company by providing a two-story office complex, a warehouse, vehicle and material storage facilities and a maintenance building.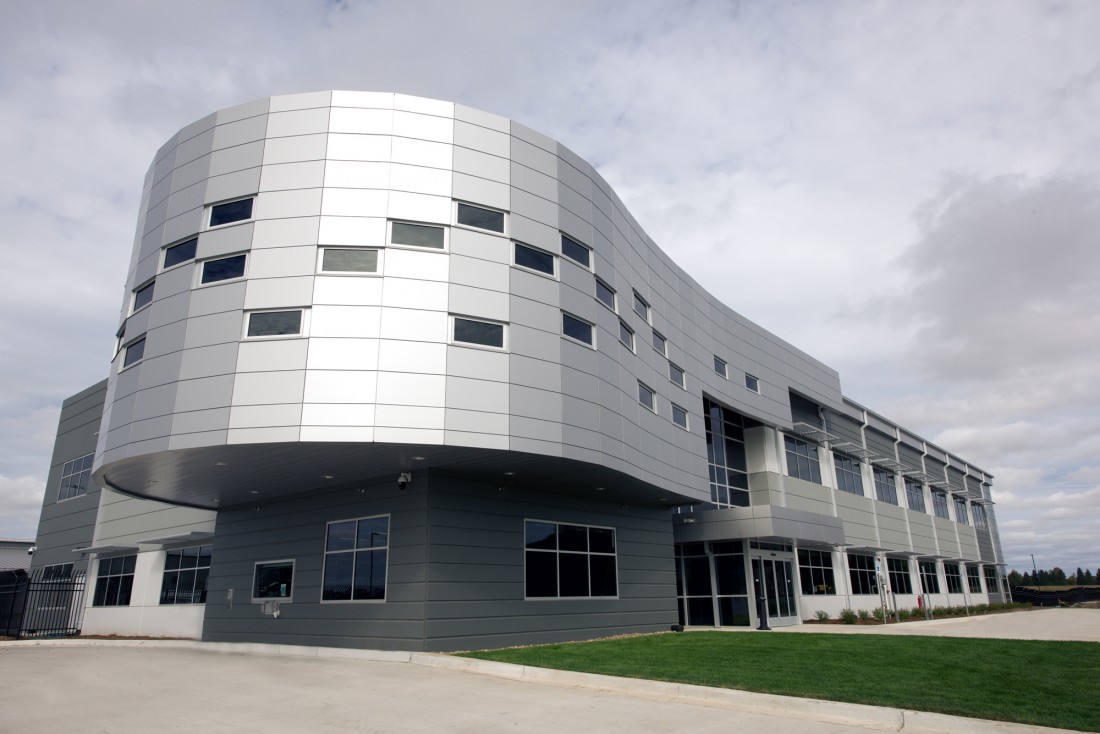 Completed in the fall of 2017, the facility was designed by the architects at Mitchell & Hugeback (M + H). The architects worked closely with Midwest Energy to determine their precise needs as they describe, "We designed a building that maintains the strong desire of Midwest to have their employees stay on one campus but showcases their innovative thinking and collaborative approach to business." The original site had numerous inadequacies including poor fluidity and energy efficiency. Additionally, the architects discovered what they determined to be "serious safety and security concerns."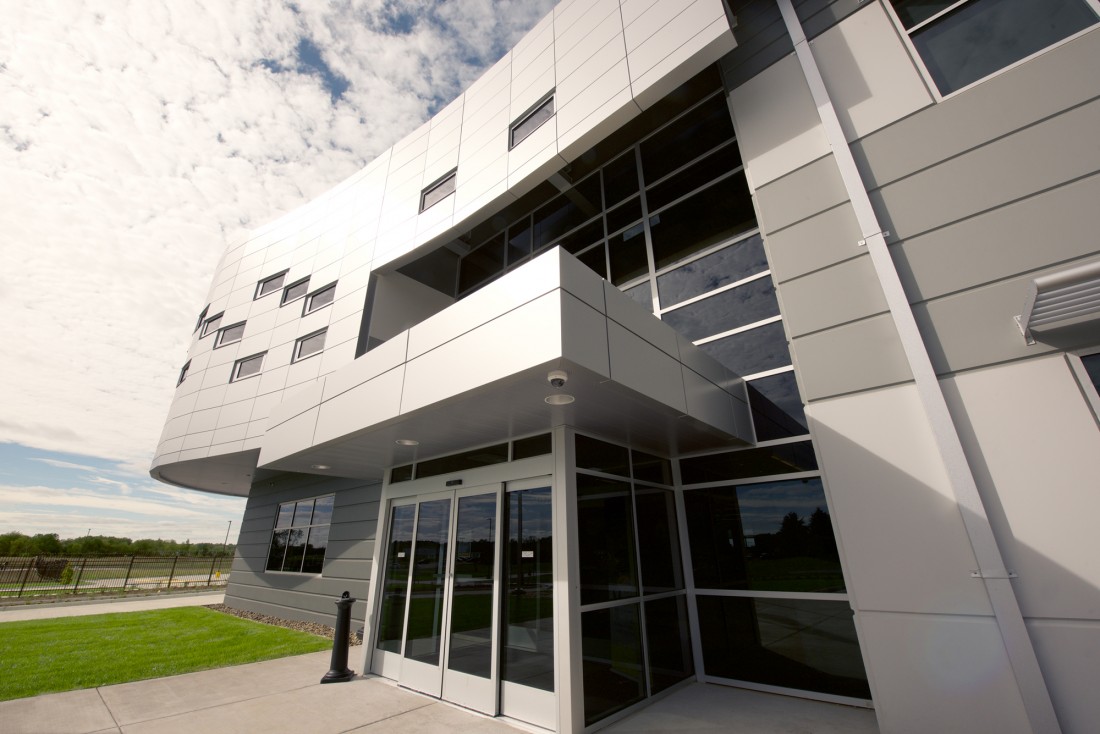 The company focuses on the user ability of the facility offering an open floor space model where collaboration and connectivity are encouraged. The energy efficient facility utilizes a geothermal HVAC system and LED intelligent lighting. The improvements were not only to attract new customers but improve the overall employee experience on site as well. The building itself had the unique opportunity to showcase the brand image and their commitment to an innovative future.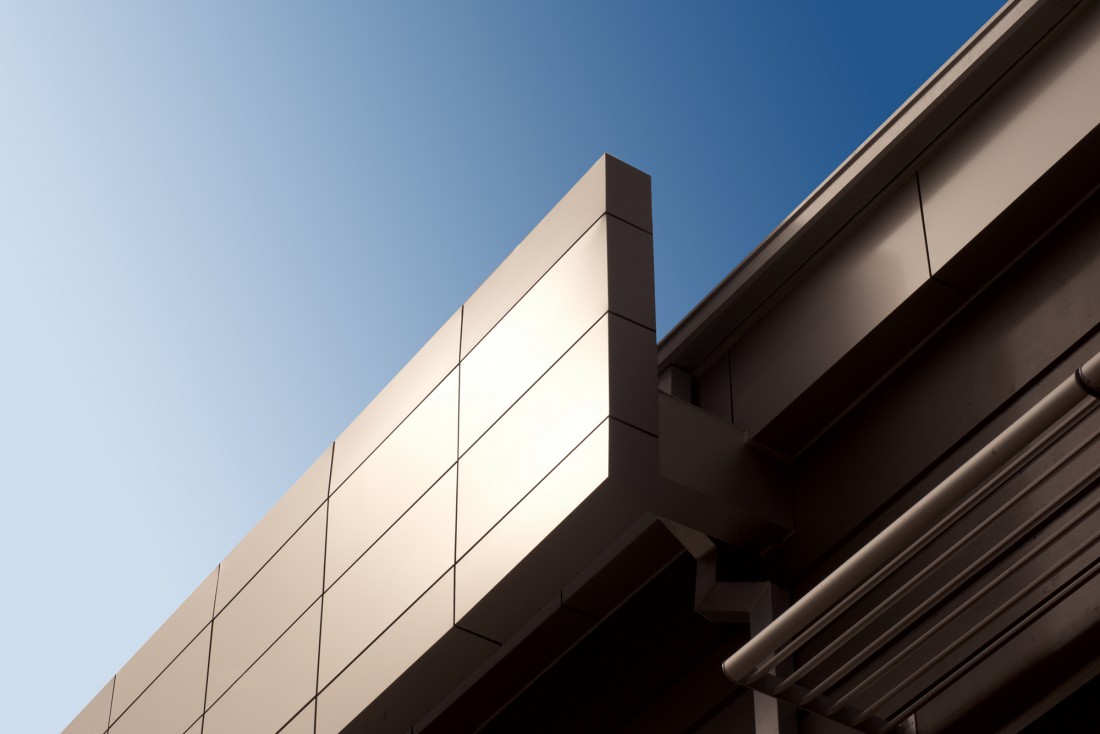 The architects further explain, "Creating more than just a physical structure, Midwest's fiber-based communication system will power utility solutions into the future and give access to information and data that will help address problems and opportunities in real time."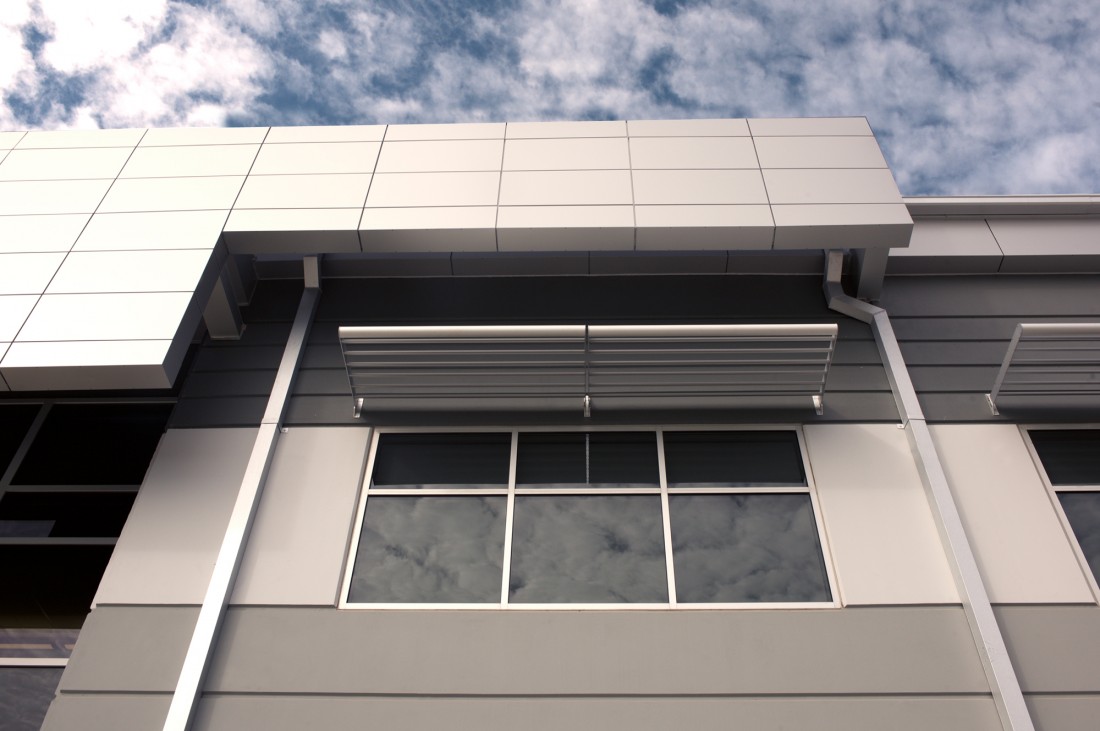 The building was constructed using insulated, load-bearing concrete walls with a structural steel framing system. The façade is enveloped in metal composite material fabricated by CEI Materials. The bulbous façade features a series of rectangular aluminum panels whose pattern is intermittently interrupted with equally sized windows. The composite material was fabricated using CEI's customizable R4000 Rear-Ventilated Rainscreen. This system is the most economical Rainscreen System and is NFPA 285 compliant.