Multi-Material Façade Of Contemporary Affordable Housing Blends Seamlessly In Quincy, Massachusetts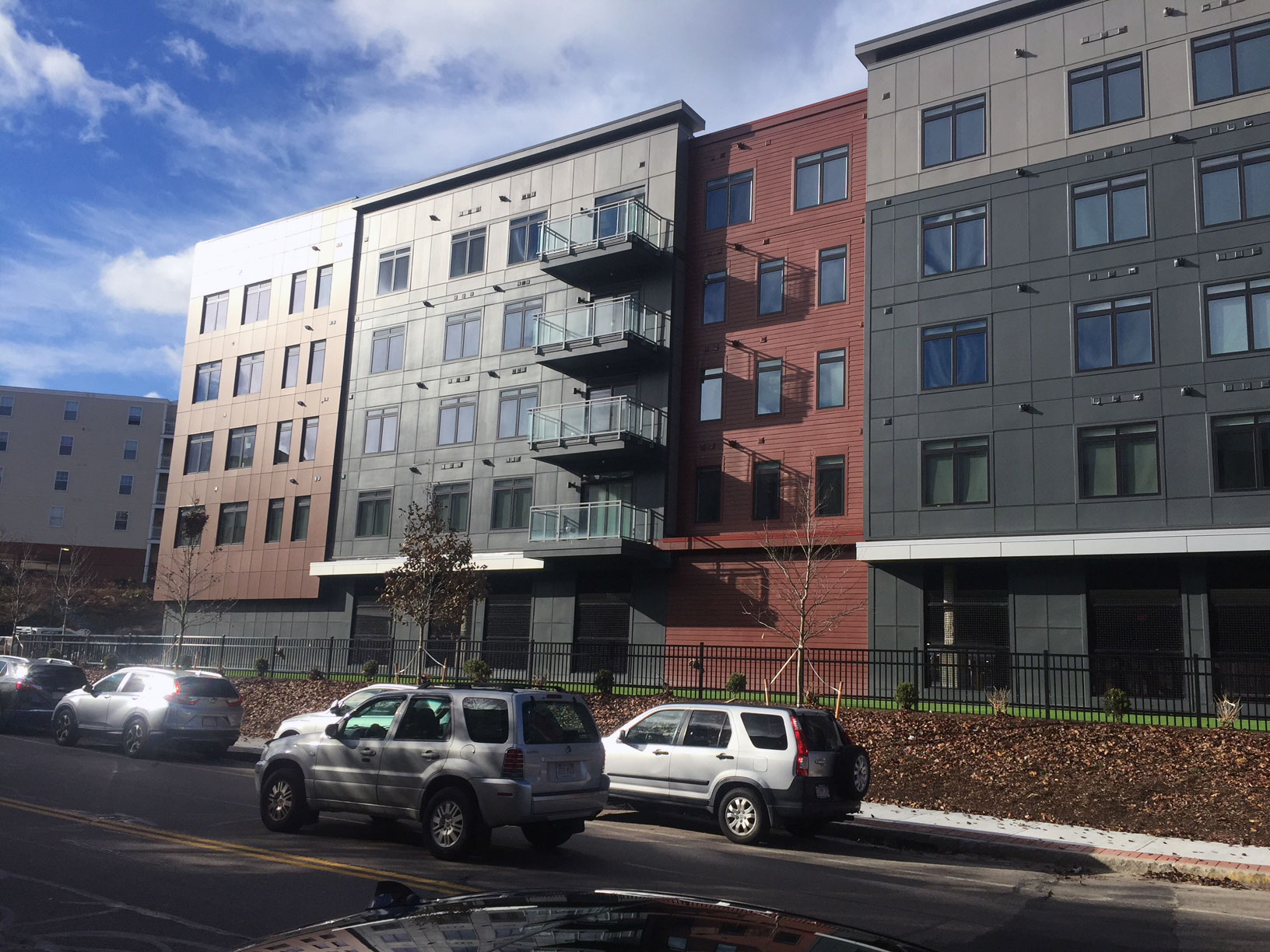 | | |
| --- | --- |
| Project Name: | The Watson on East Howard |
| Location: | Quincy, MA |
| Architect: | Cube 3 Studio |
| General Contractor: | Dellbrook | JKS Construction |
| CEI Materials System: | R3000 |
| Products: | metal composite material, ATAS Corrugated Panels |
| Photography: | CEI Materials |
The stunning Watson on East Howard in Quincy, MA sits between Boston and the South Shore. The 185,000 square-foot multi-family building rises five-stories high, accommodating 140 residential units. Named after Thomas A. Watson, Alexander Graham Bell's assistant, the building sits in a historically profound area.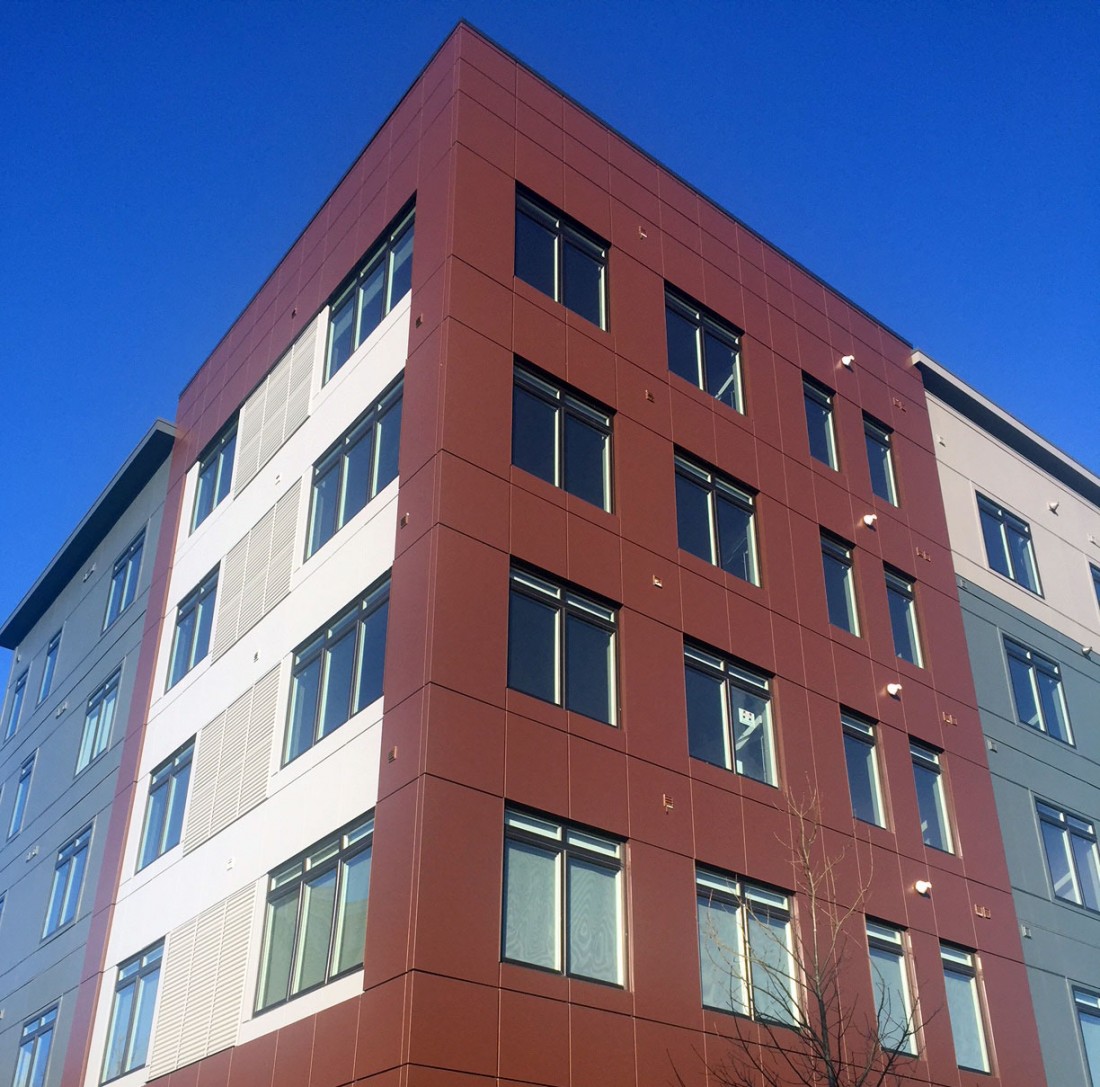 Quincy is steeped in American history as the birthplace of a number of US presidents including John Adams, John Quincy Adams and John Hancock. The area is filled with opportunities to explore historical references and landmarks as well as the first commercial railroad, the Granite Railway, which opened in 1926. The city even has more modern historical references as the birthplace of the very first Dunkin Donuts in 1950.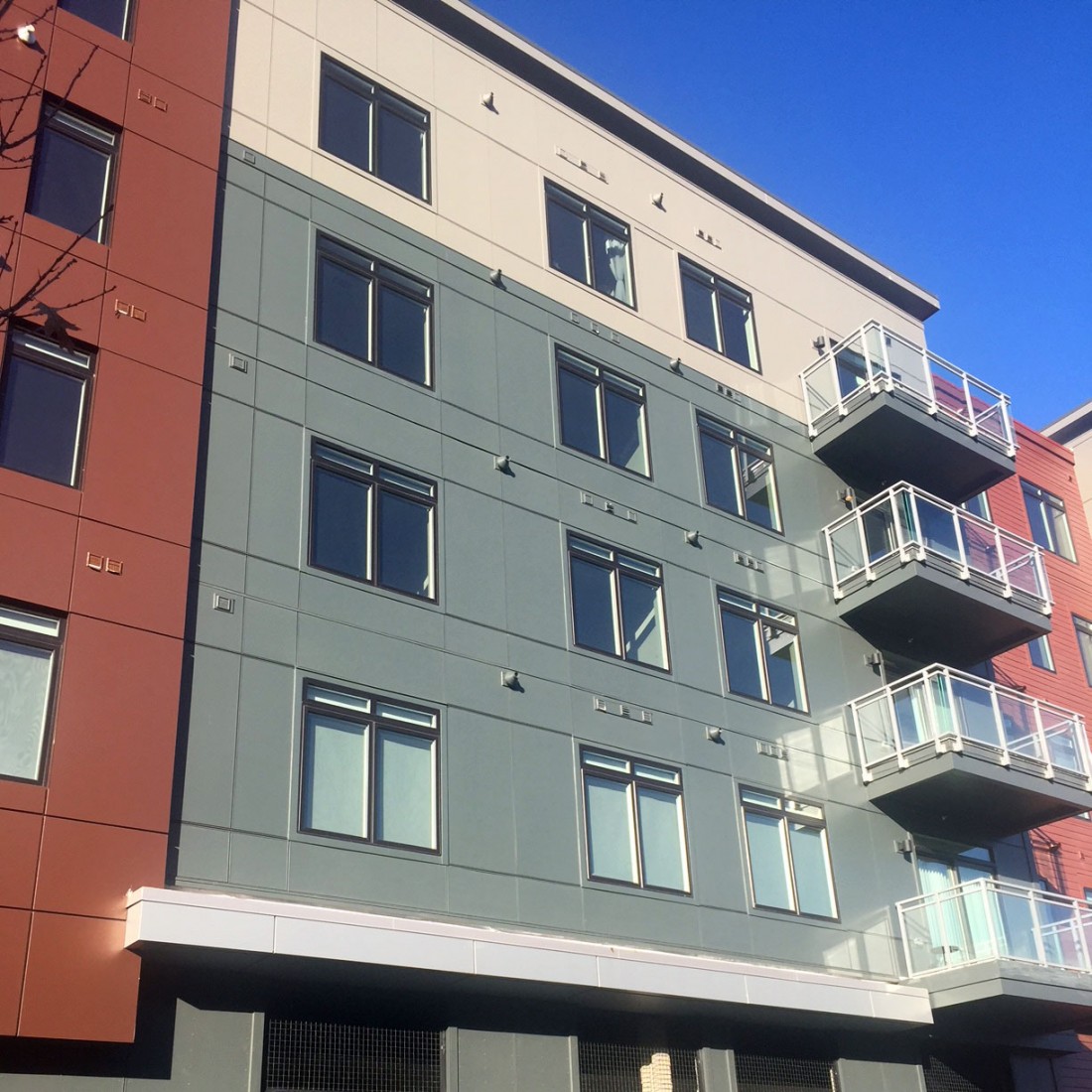 The Watson was designed by Cube 3 Studio who demolished a vacant office building on site to make way for the much-needed workforce housing units. Developed by WinnDevelopment, the project is part of an over $1 billion housing bond bill to support affordable housing across Massachusetts. CEO of WinnCompanies Gilbert Winn explains, "This development is aimed at people who have incomes too high for subsidized housing but are priced out of affordable market rents as housing costs continue to rise. This is going to be a high impact project for those who are under-served in the community..."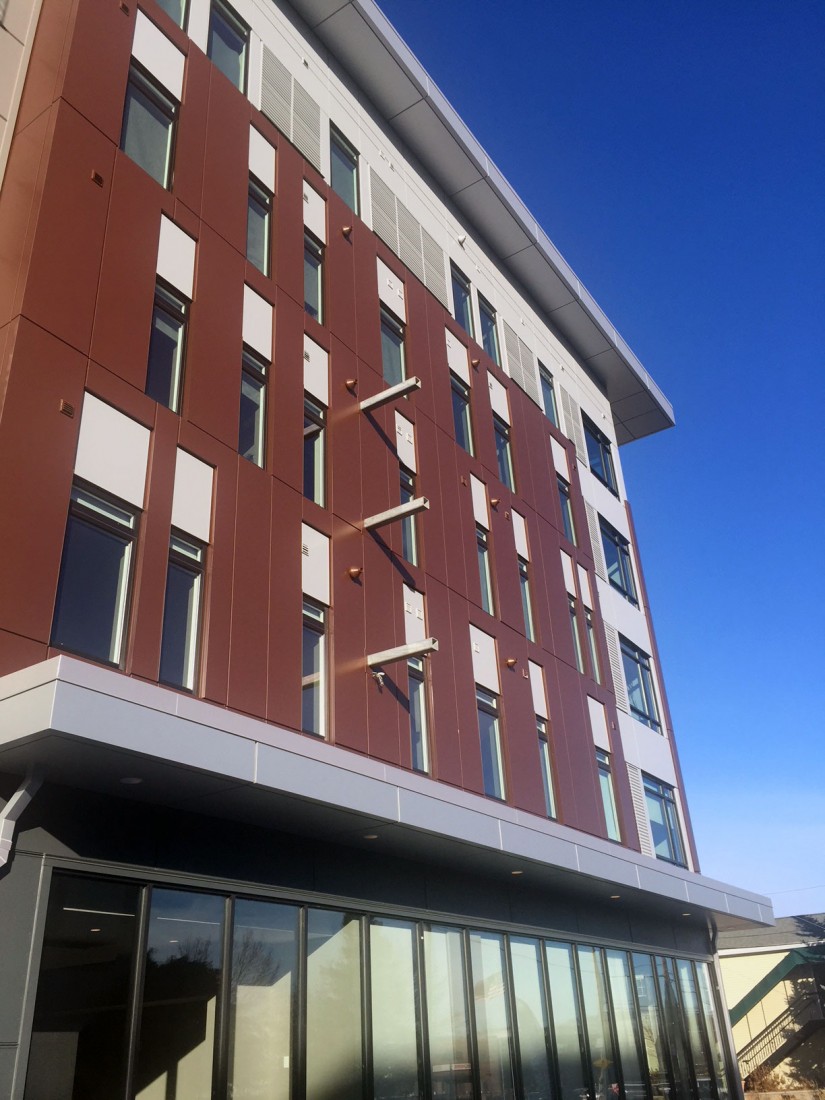 Dellbrook | JKS Construction served as the project's general contractors. The team at Dellbrook | JKS completed the project's wood framed construction. The exterior features shared wallspace with a number of contrasting building materials, providing a versatile façade. Among the materials are metal composite panels and ATAS corrugated panels, fabricated by CEI Materials. The metal composite material was fabricated utilizing CEI's R3000 Pressure Equalized Rainscreen System. This system was tested to remove the driving forces for water penetration and also equalize the air-pressure on the external and internal sides of the compartmentalized Panel System.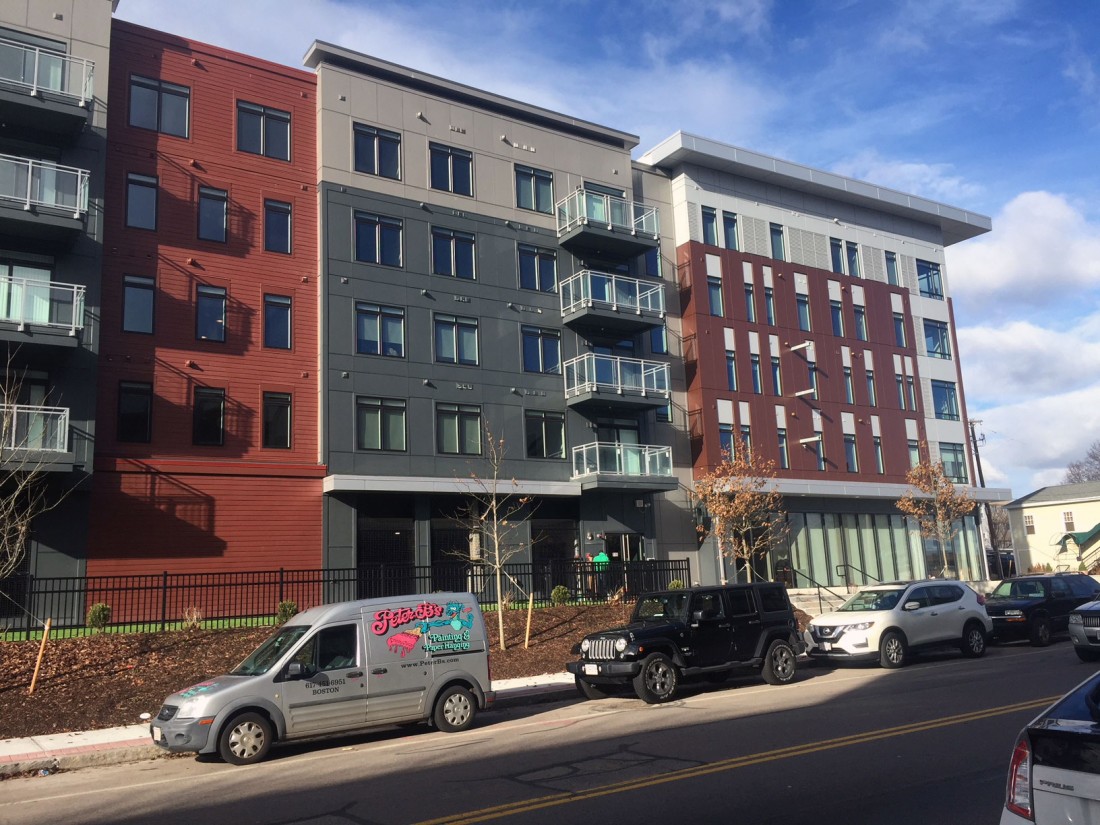 The resulting adaptable façade blends into the historic city, offering modern, affordable housing to a much-needed community.