Johnson Family Equine Hospital at CSU Displays Custom Contemporary Metal Façade
The Johnson Family Equine Hospital at Colorado State University is a state-of-the-art research facility that provides diagnosis, treatment, and critical care equine services. As part of CSU's commitment to supporting veterinary students, the building will house "The largest research program in the world for equine sports medicine, orthopedic treatment, imaging, and neurology," states University representatives.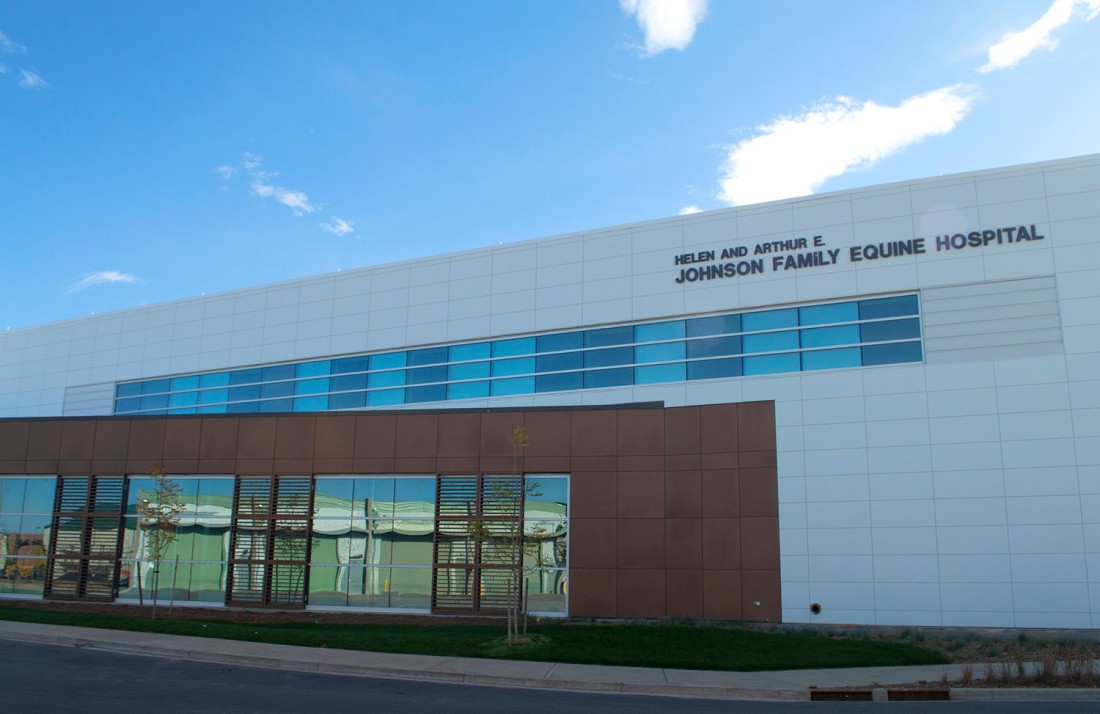 The nearly 100,000 square-foot facility was designed by Clark & Enersen. It will work with other CSU facilities such as the Translational Medicine Institute and the Diagnostic Medical Center. Serving equine patients throughout the Rocky Mountain region, this facility is two-story with horse stalls and care services on the first level.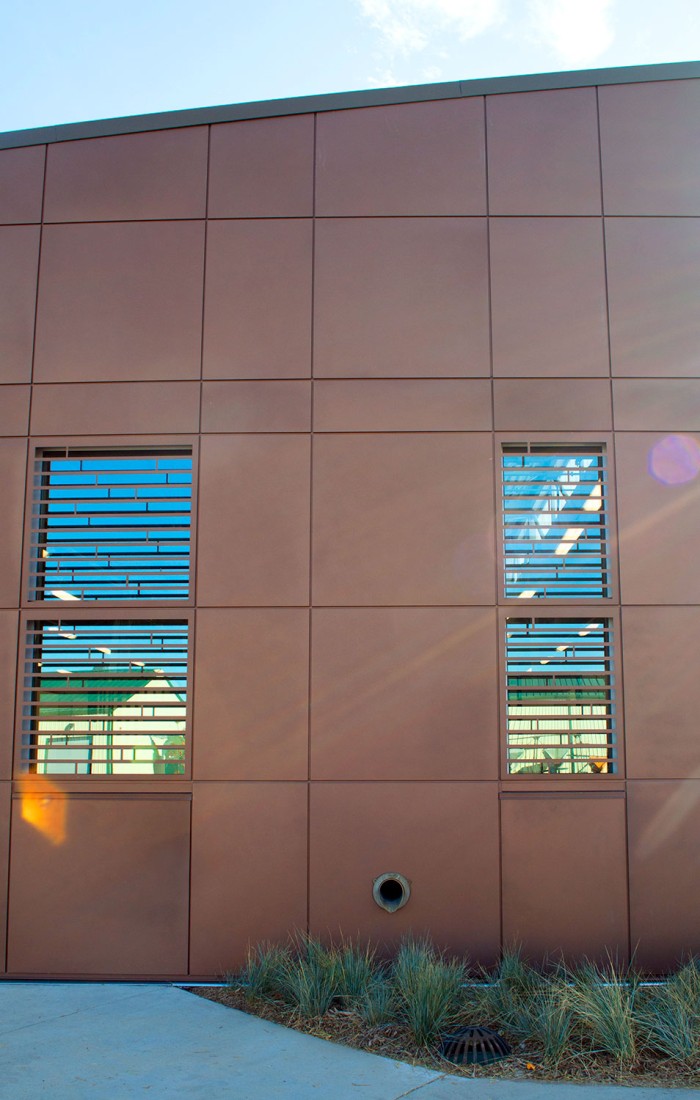 The second level features the building's educational and research capacities. The architects describe, "The building's design will blend a high-tech aesthetic with an agricultural vernacular, connecting to clientele as well as maintaining a presence on a notable research campus."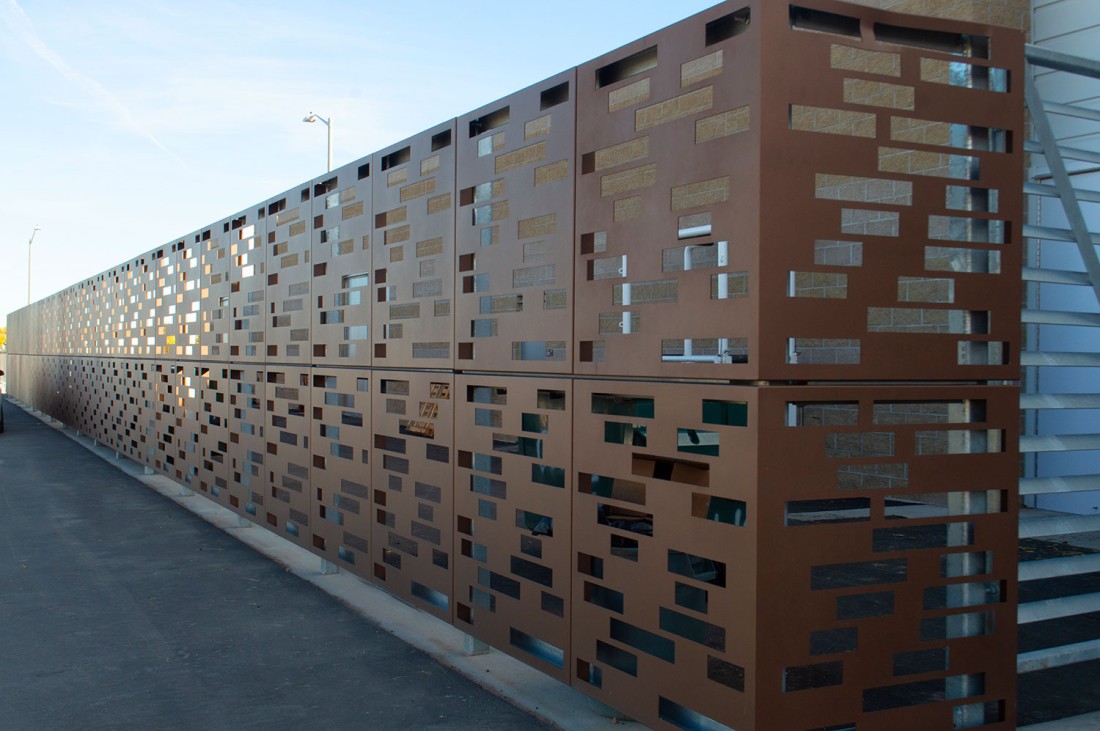 The project utilizes CEI Materials' CLADLOK™ panel system in custom and standard finishes. The finishes include a standard Regal White and a custom Corroded Texture in varying thicknesses. Perforated panels at the curtain wall and storefront windows matched the architect's design intent. This perforation was also mimicked again to produce the custom .125" box-style panels at the mechanical screen wall.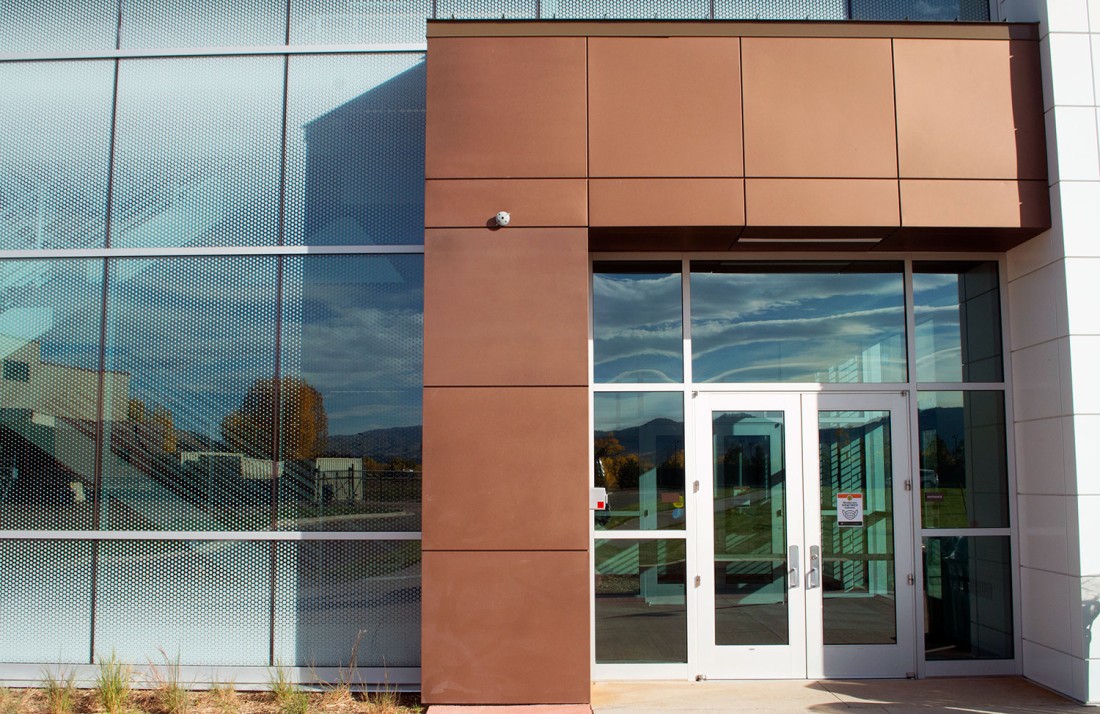 The fabricated panel system featured a variety of custom panel sizes to match various components of the exterior. For example, custom sloped-cut panels matched the single sloped roof system, while segmented curved panels on the exterior assisted the building's transition from single to double story. In addition, CEI Materials provided panels per installation schedule which required coordinating multiple releases (per color) to align with the project's schedule and sequencing.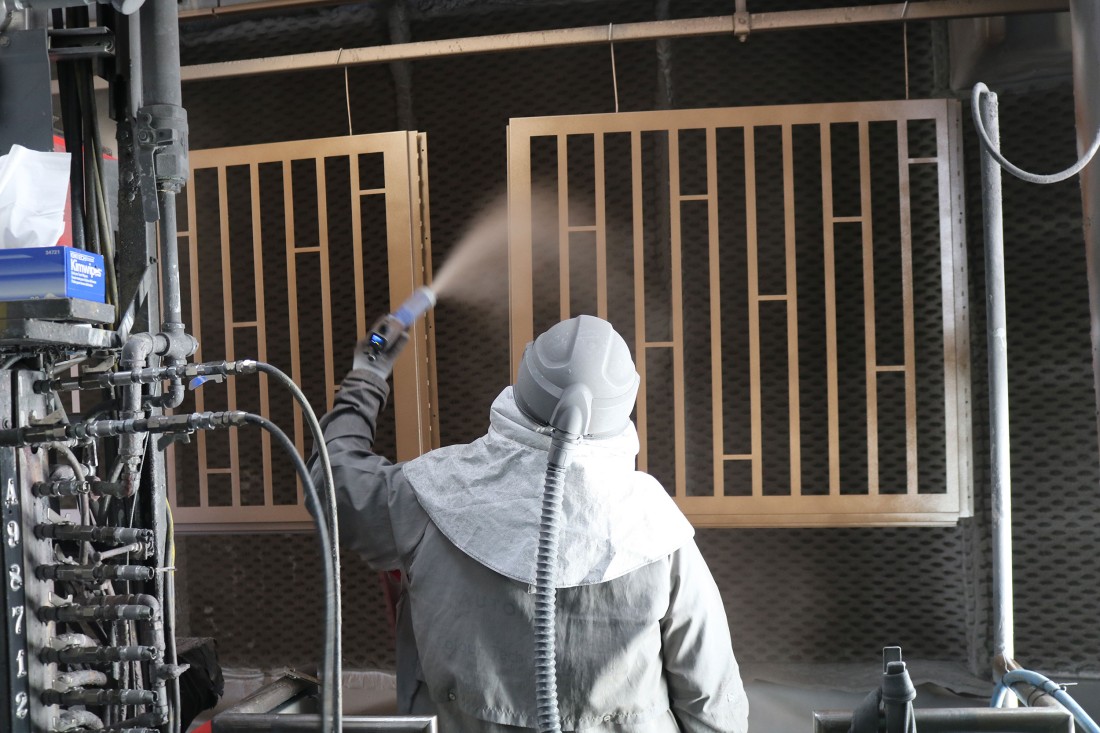 *CLADLOK Post-Paint by Linetec
The CLADLOK™ Panel System is a pressure equalized rainscreen system easily installed to a wide variety of substrates and sub girt systems. This cassette-style plate panel system has all interlocking edges formed from one piece of metal. Therefore, it does not require additional components other than the fasteners that attach it to the wall or sub girt. This significantly reduces installation durations compared to other cladding systems on the market and offers various architecturally appealing façade options without limitations.