Inventive Dimensions: Turkish Headquarters Wows With Crafted Metal Façade
Posted: in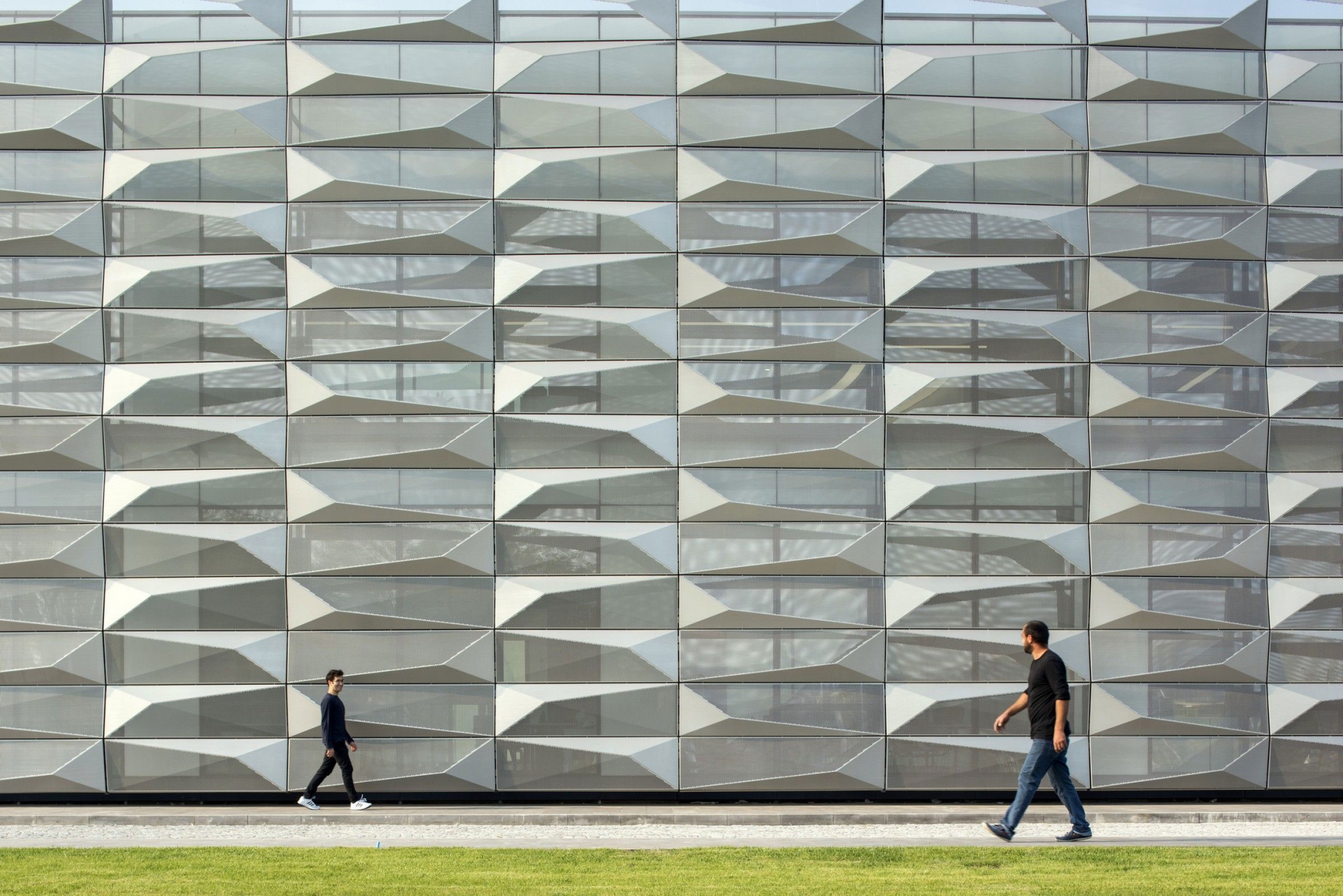 What goes into producing an extraordinary façade? Outside of the architect's vision, it takes an extensive team to take a three-dimensional design from conception to construction. The S20SB headquarters and conference hall is a wondrous example of iconic architecture. Façade metal fabricator, Kasso, was responsible for the building's engineering and fabrication.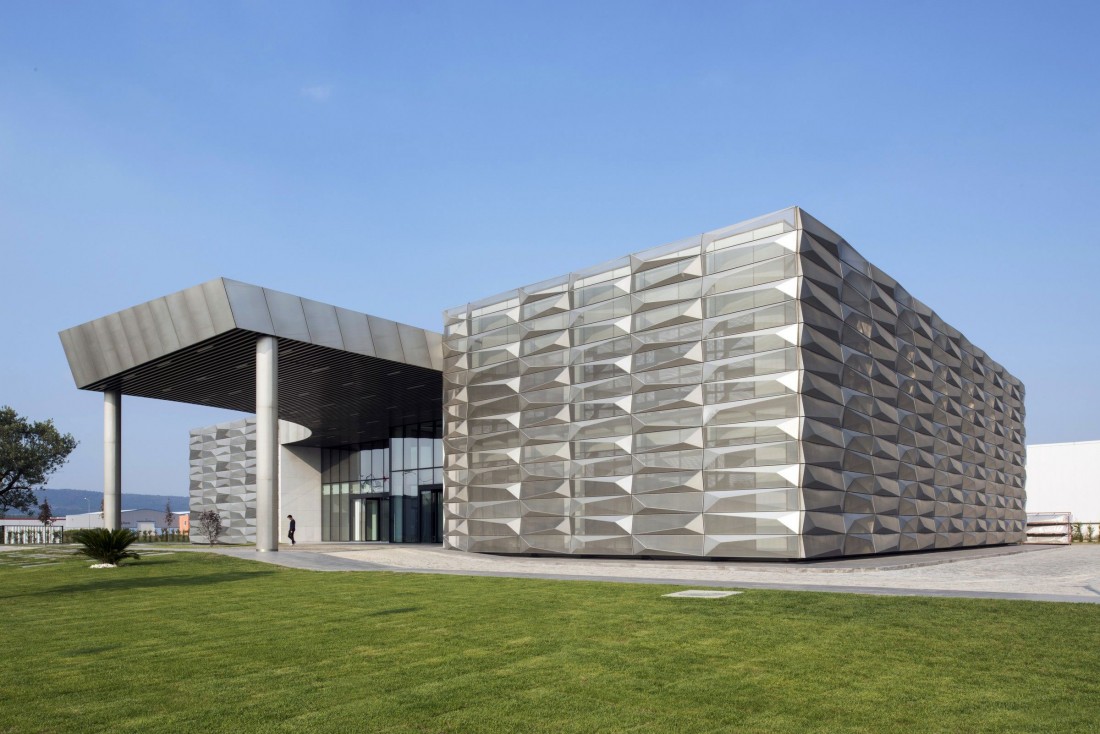 Photography ©Thomas Mayer via Archello
The architects, BINAA, are renowned for their captivating architectural designs. The building's design is meant to provoke a series of questions, showcasing a building's ability to become a form of expression in itself. Utilizing crafted metal, Archello describes, "the geometrically textured shell starts with mostly solid panels followed by perforated panels, increasing rhythmically until they detach as a double facade that filters controlled daylight to the offices."
Photography ©Thomas Mayer via Archello
The building, through the use of metal, offers a unique interplay with both natural and artificial light, allowing the aesthetics of the design to constantly change. As with this façade, the fabricators played a critical role in the construction of this design. More specifically, a fabricator's internal design department plays a vital role in the complexity of a project.
One of the first and most important tasks to achieve a design like S20SB is sequences and detailed installation drawings. The design team will mock up the intended panel system with something as simple as paper. Those mock ups will allow them more detail to send to shop fabrication who will then test installation to identify potential modifications in the panel design.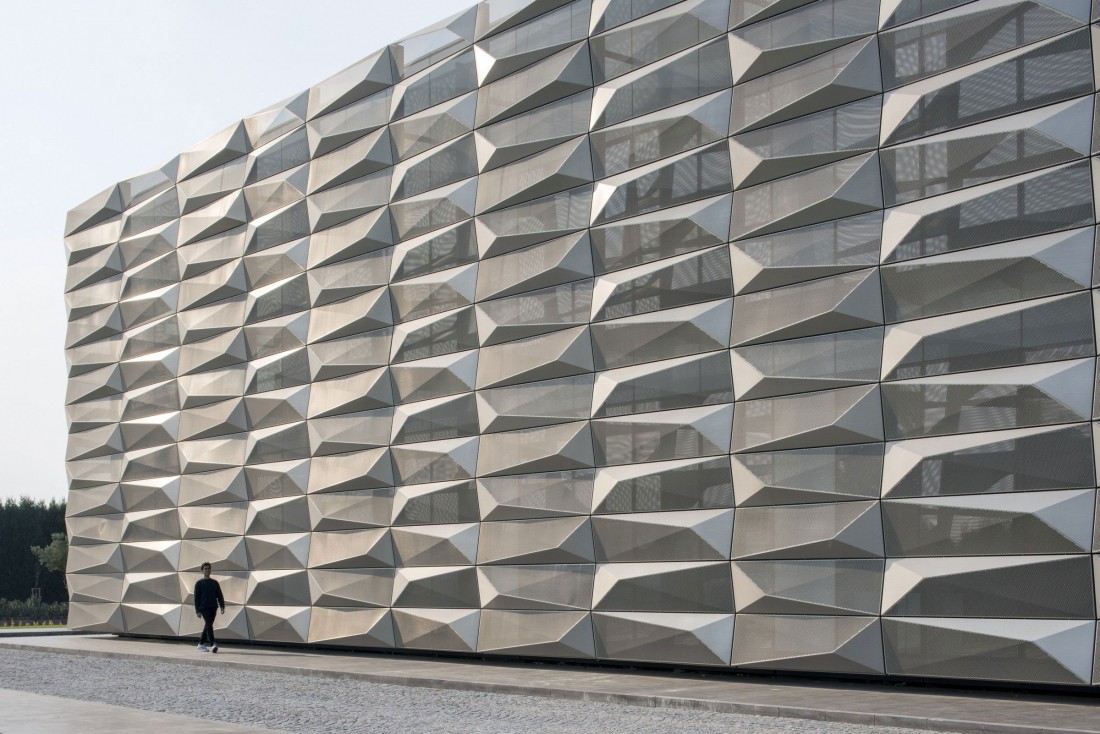 Photography ©Thomas Mayer via Archello
Numerous factors go into achieving a finalized design. While an architect has the vision, it is up to the fabricator to produce panel system components, best utilization of material, attachment rates, engineering review, etc.
Niki Trotter, CEI Materials Design Manager, describes, "There are many items not provided to you in an architect's 3D drawings/renderings. Frequently, we need to know if a panel should be left open or closed off, where the spline returns, constructability often time is missing real life attachment options that are practical for installation."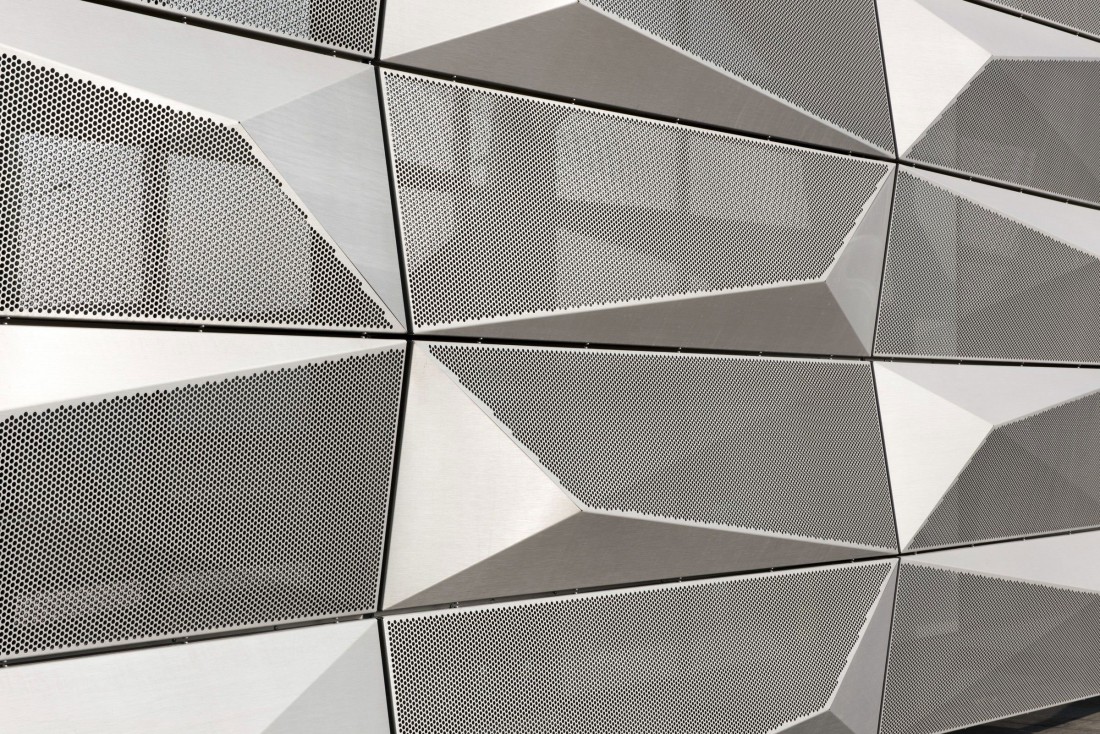 Photography ©Thomas Mayer via Archello
The S20SB project features a significant account of perforation, while perforation is not difficult to replicate or design, time is a critical factor in its fabrication. On a CNC, perforation takes at least an hour per sheet of material to cut.
Quality assurance plays a significant role as well, as Trotter explains, "It takes countless hours of analyzing the panels and identifying design errors to achieve a complex design."
DISCLAIMER: CEI Materials did NOT fabricate this project. Inventive Dimensions showcases projects from around the world that exhibit extraordinary three-dimensional designs.