Architects Design Stunning Modern Office Complex Just South Of Ann Arbor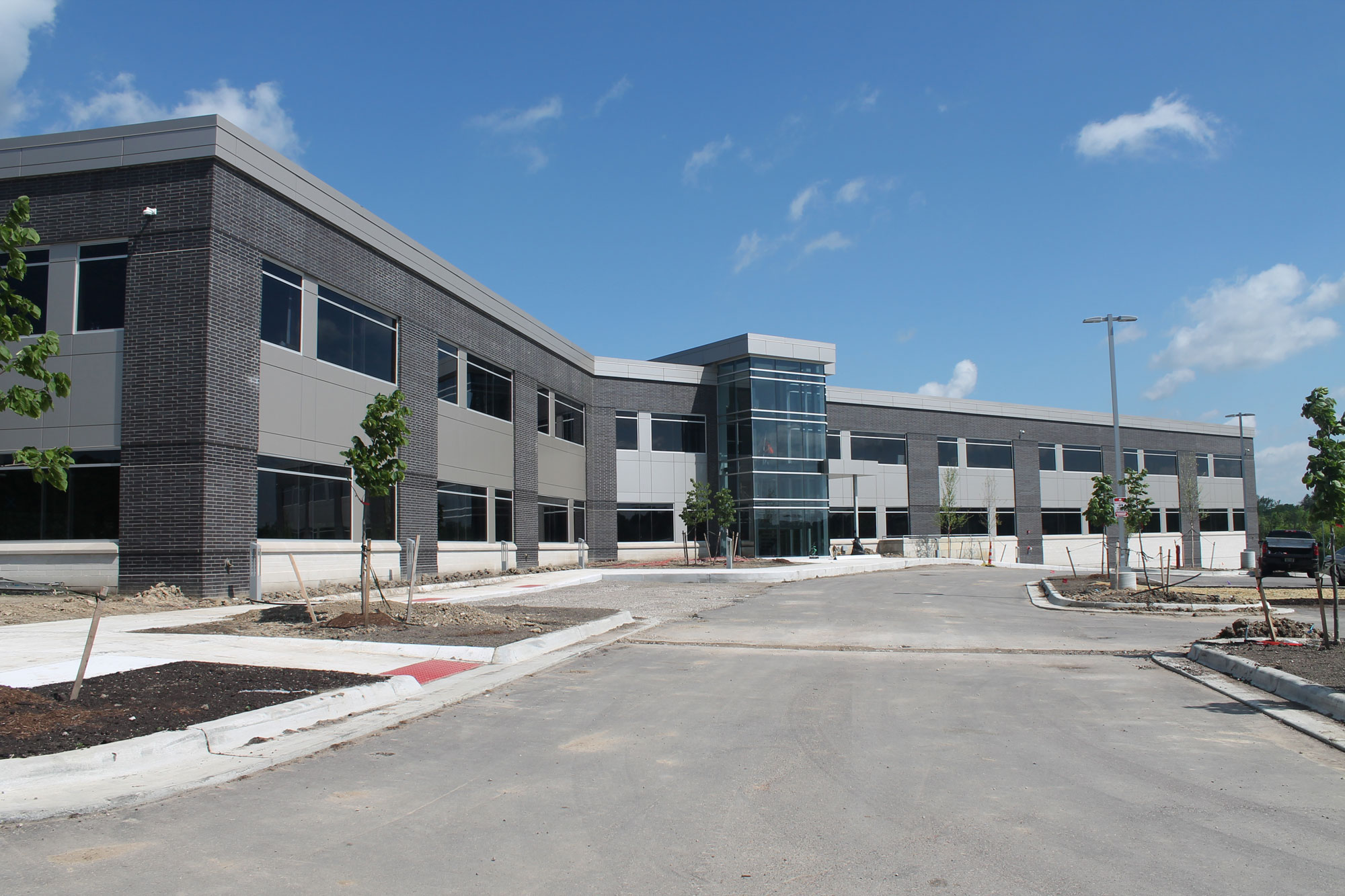 | | |
| --- | --- |
| Project Name: | Park Place 5 |
| Location: | Pittsfield Township, MI |
| Developer: | Promanas Group |
| Architect: | O|X Studio |
| General Contractor: | Contracting Resources |
| CEI Materials System: | R4000 |
| Products: | MCM, PAC CLAD HWP Panel |
| Photography: | Rendering courtesy of O|X Studio, final install images CEI Materials prior to landscaping |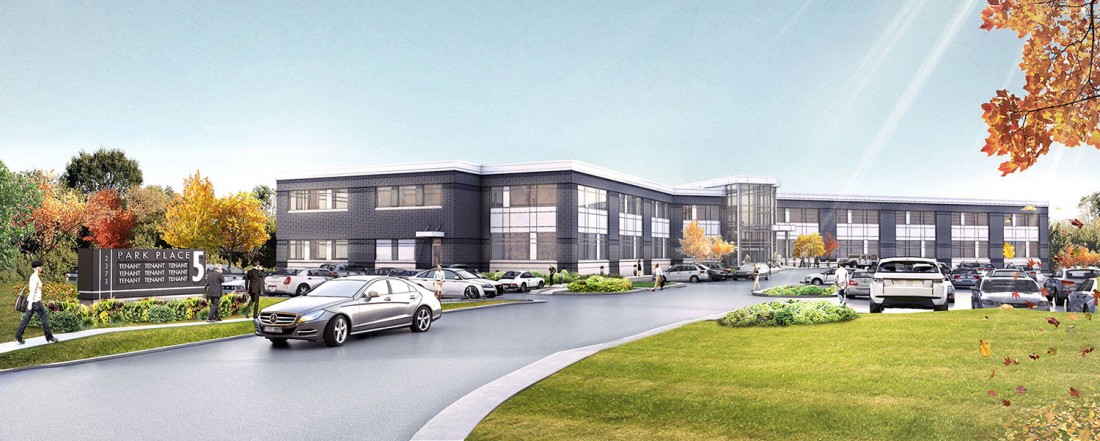 In Pittsfield Township, Michigan, just South of Ann Arbor, sits the recently completed Park Place 5 commercial complex. The development, by Promanas Group, utilized an underdeveloped lot and transformed it into "modern, flexible and functional space for professional and medical offices," the architects at O|X Studio describe.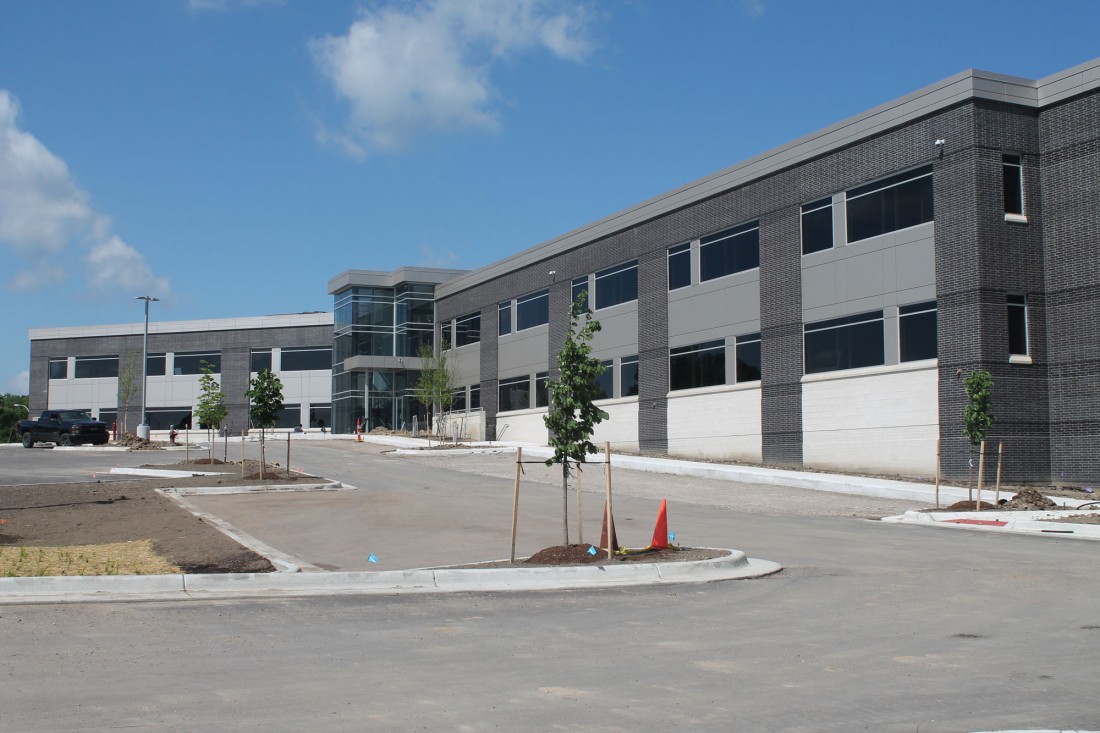 The high demand for Ann Arbor real estate encouraged the developers to go just outside the city limits to build the new 60,000 square foot office space. The area has seen an increase in medical, technology and financial companies looking for commercial leasing opportunities. With over 44,000 square feet of leasable space, Park Place 5 offers modern amenities for a variety of future tenants.
Promanas Group was looking to expand their impressive portfolio by developing a commercial office space that was contemporary in its design. The architects further explain, "The building's amenities, designed to attract and retain tenants, include wide structural bays for easy office layouts, high ceilings and covered lower parking."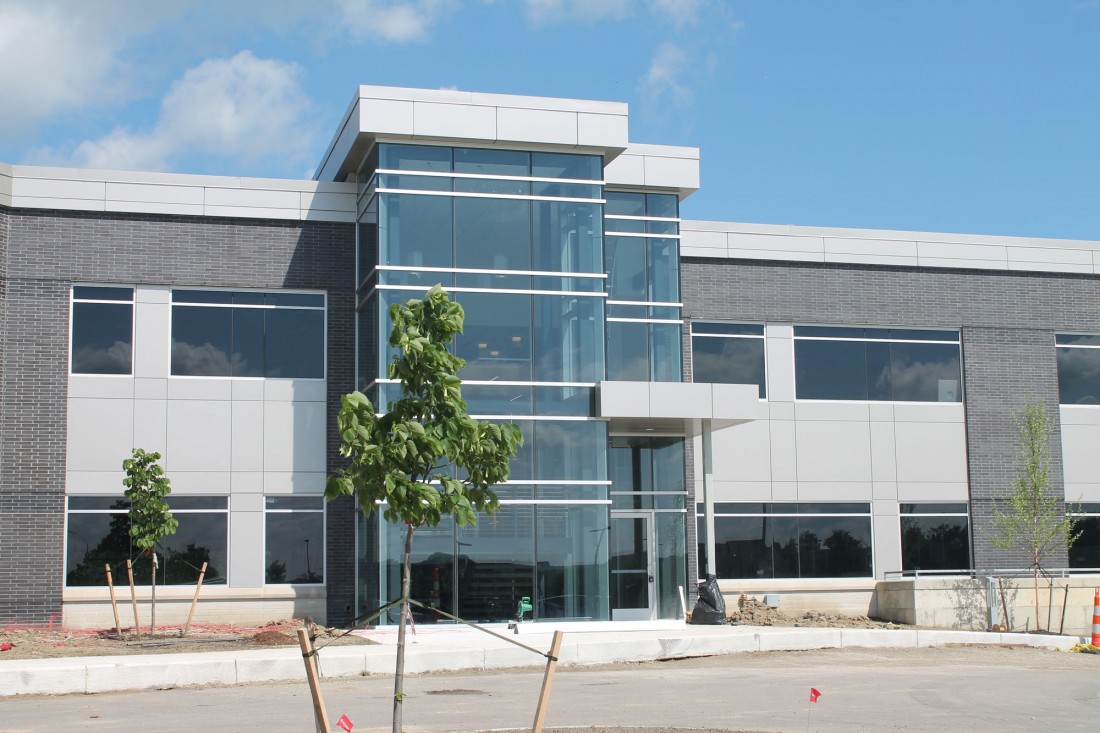 The building features an attractive façade with a centralized entrance to provide a welcoming lobby space for tenants and visitors. With a wetland abutting the property, the rear façade offers an abundance of natural daylight and unobstructed views of the outside.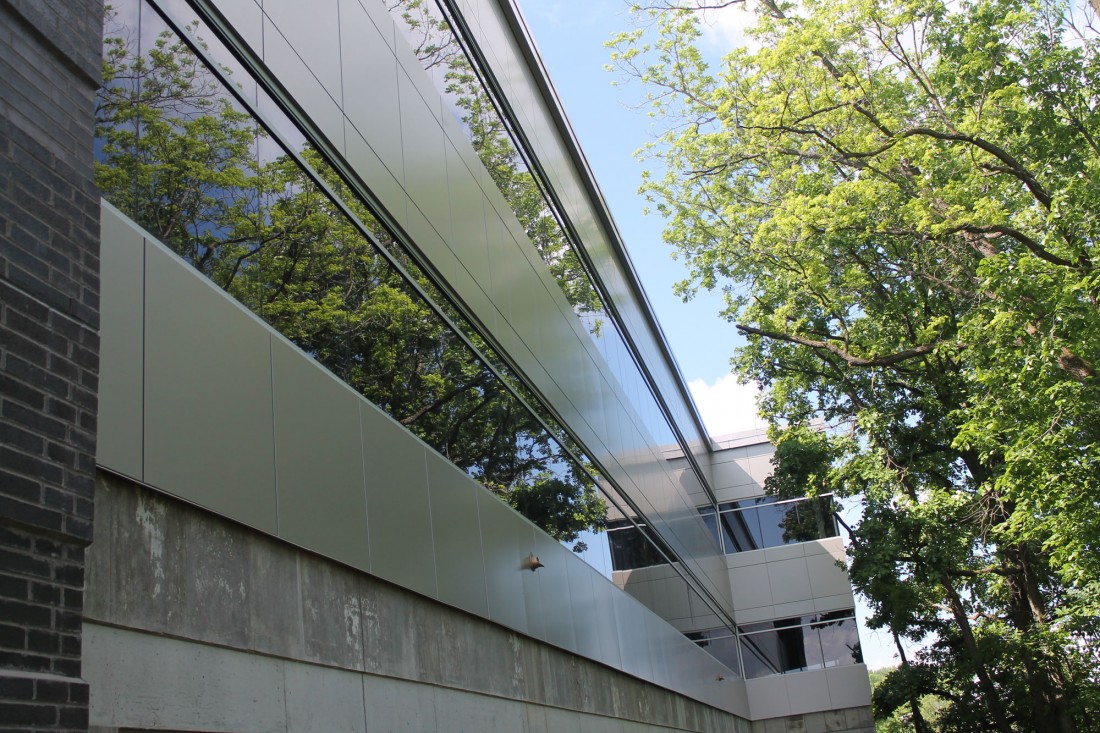 Representatives at O|X Studio describe, "Traditional exterior materials of brick and concrete marry with contemporary metal panel accents to create a unique identity and sense of place for the building and its occupants."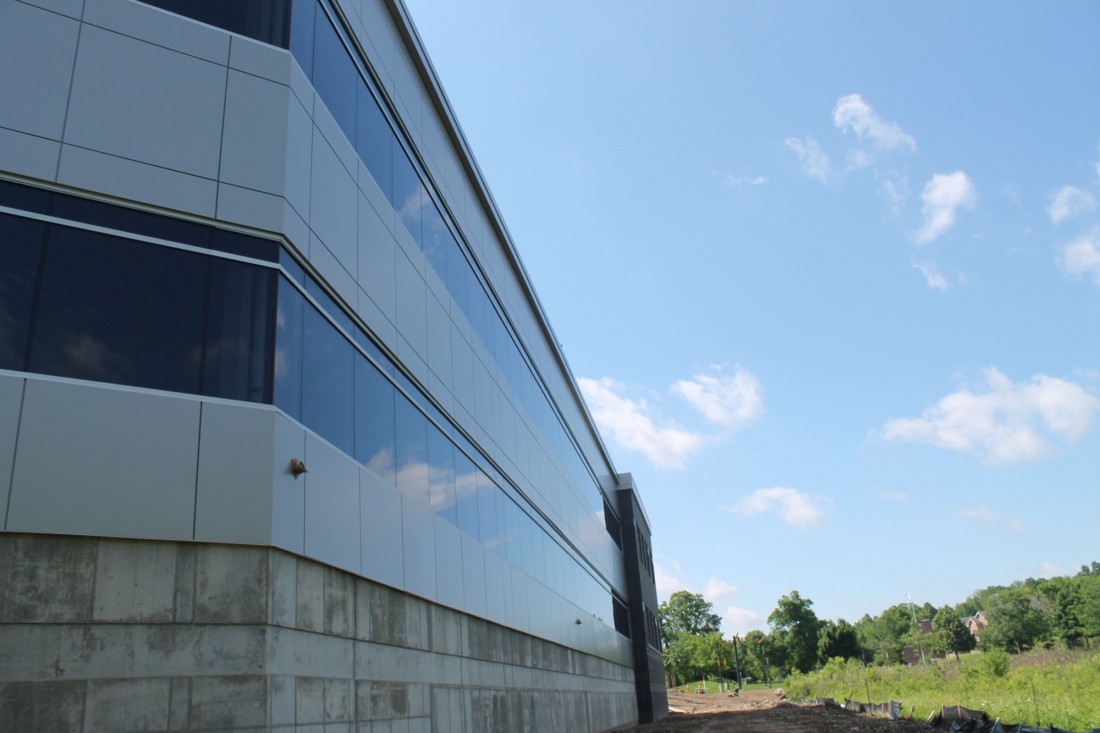 The dark grey cast brickwork is juxtaposed against the metallic metal panels that envelope the exterior. The metal composite accents on the face of the building and the trim offer a uniformity and modern aesthetic. The metal composite material (MCM) was fabricated by CEI Materials utilizing the team's most popular system, the R4000. This Rear-Ventilated Rainscreen system is the most economical Rainscreen System and has been tested to meet ASTM 283, ASTM 330, ASTM 331 and AAMA 509-09. Additionally, CEI's R4000 system is NFPA 285 Compliant.